Kadeem Hardison & Chanté Moore's Daughter Sophia Is Her Mom's Spitting Image in a Birthday Post
Kadeem Hardison and Chante Moore's growing daughter, Sophia, looked like her mom's absolute twin in her new post as she shared birthday wishes honoring Moore.
Kadeem Hardison's daughter, Sophia, shared a sweet mother-daughter picture of her and her star mom, Chante Moore, showing their uncanny resemblance.
The youngster's post was a birthday tribute to Moore, who recently turned a year older. The snapshot had the pair posing for a selfie in what seemed like an outing.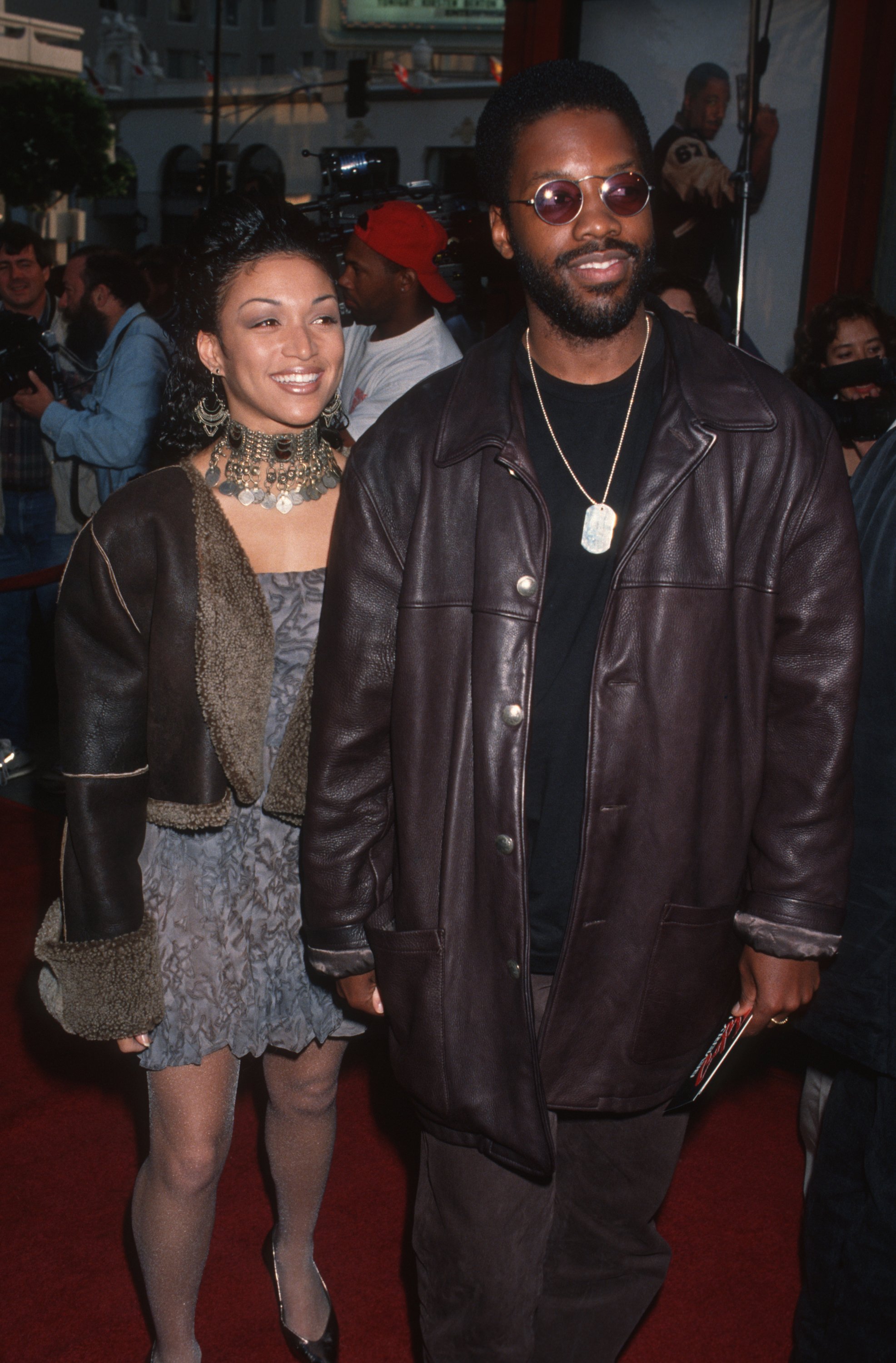 Sophia and Moore rocked the same smile while they warmed up to each other. Moore styled her hair in cornrows, rocking a few jewelry while her daughter poured down her braids. The young girl captioned her post:
"Happy Birthday to my favorite mommy in the whole world! I love you to the moon and back and am so happy you and I have so much fun together…"
The excited mom returned the favor in the comments gushing over her daughter and complementing the fact that they always had fun together. Moore also took the time to promise Sophia that they would enjoy more moments. 
The star is yet to remarry after his divorce from Chante Moore in 2000.  
Moore, a California native, started her career as a music star before adding Hollywood to her resume. She went on to star in movies like "Romeo Must Die, "The Fan," and Beverly Hills Cop III." 
The award-winning singer is known for how she expresses herself in her relatable music on matters of the heart and other social issues. As of 2017, Moore's single "The Real One," had her fans getting a glimpse into her personal life.
The song came from her album, "The Rise of the Phoenix" which is said to be her most personal album yet. The body of work came almost four years after a hiatus. 
Moore was married to Kadeem Hardison from 1997 to 2000, and they had only one child, Sophia Hardison. Moore was also married to Kenny Latimore, with whom she had a son.
Just like Moore, Harrison is a star in his own right, making moves in Hollywood as an actor and director. His fame started in the '80s when he starred as Dwayne Wayne in "A Different World." The star is yet to remarry after his divorce from Moore in 2000.