Tia Mowry Looks Unforgettable in a Brown Faux Leather Jumpsuit & Matching Belt — See Her Look
Tia Mowry sizzles once again in a winsome brown faux leather jumpsuit with a matching belt in two new images posted on the actress's social media feed on Thursday, February 18.
Tia Mowry, who is known for her role on "Sister Sister," is unforgettable in a stylish fitted ensemble which she showed off to her eight and a half million Instagram followers a few days ago. 
Tia is fierce as she looks confidently at the camera with her hands placed on her hips. Her mid-length brown hair daintily falls over one shoulder and is parted in the center of her head.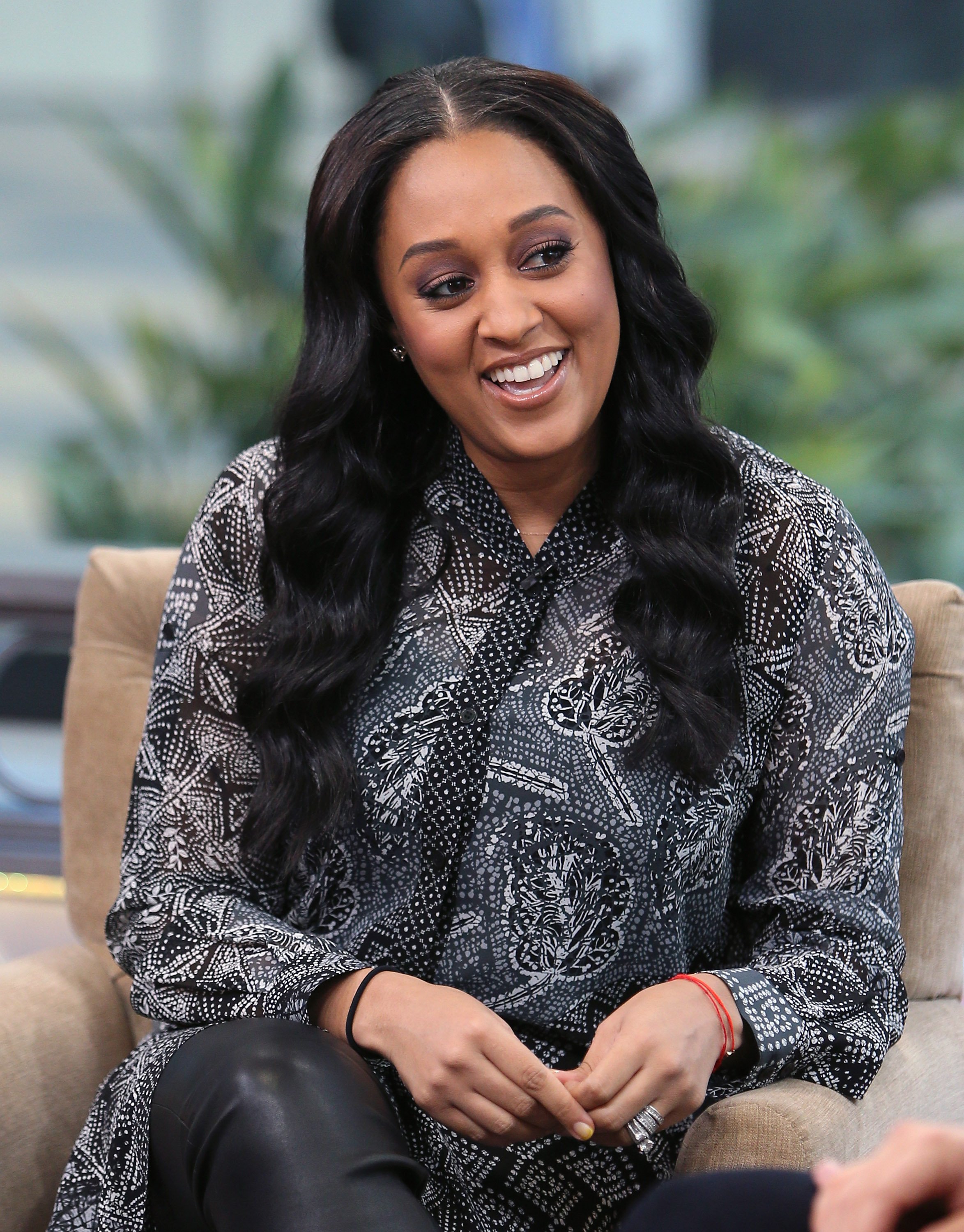 Tia has accessorized well with gold jewelry, including thick hoops, a bracelet, and several other bangles. In the second image, her lovely tresses blow behind her in the wind.
Tia's make-up is gorgeous, and she has a neutral smokey eye paired with a classic black winged eyeliner. The post received a massive response from her fans, and one follower commented complimenting her, saying:
"Yes ma'am!! You ate this look up."
Although the show came to a close in 1999, last year, "Sister Sister," was brought to Netflix and rapidly hit the Top 10, much to Tia and her sister Tamera Mowry's surprise and pleasure. 
The sitcom plot follows the identical twins as they reunite in high school after being separated at birth.  Their respective adoptive parents move in together, and traditional adolescent chaos ensues.
Tia is a massive champion of natural black hair as she and her sister's curls were contentious.
Both Tia and Tamera grew up to be successful actresses and co-starred in the show "Tia & Tamera" and the Disney Channel original movie "Twitches."
A while ago, Tia opened up about being a young Black child star in Hollywood during the '90s. On her YouTube series, "Tia Mowry's Quick Fix," she elaborated that she and her sister experienced prejudice,  explaining:
"It was always so hard for my sister and I to get what we felt like we deserved, and our paycheck never equaled our counterparts."
Additionally, Tia is a massive champion of natural black hair as she and her sister's curls were contentious when they were child stars. Once the sisters reached adulthood, they were told that their curly hair was distracting or had to be pulled back.
To fit a more Westernized image that was likely to sell more, Tia and Tamera began straightening their hair which caused a lot of damage. But it was insecurity and societal standards that pushed them to conform.
Now Tia is all about natural Black beauty and has been using her platform to encourage young women of color and girls to embrace themselves unapologetically to the world.
Tia has also started her own line of supplements called Anser and is grateful to expand the diversity and representation in the beauty and health industry.