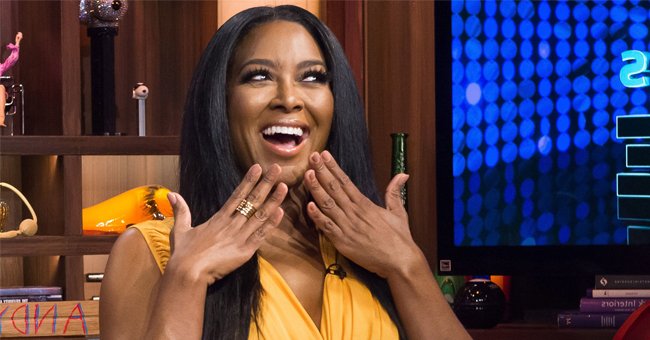 Getty Images
Kenya Moore's Daughter Brooklyn Looks like a Future 'Top Model' Posing in a Chic White Dress
Kenya Moore's little girl Brooklyn Doris looked like a possible future "Top Model" as she recently posed in a white dress for her own Instagram account @thebrooklyndaly.
Brooklyn, daughter to actress Kenya Moore, looked adorable in her white dress as she posed for Instagram. The little one looked like an upcoming model in the shot, possibly looking at a future as the next "Top Model".
With her hands behind her head, her feet in a type of courtesy and a cute smile, Brooklyn looked like she already knew how to pose for the camera. The white dress only served to compliment the toddler's innate talent.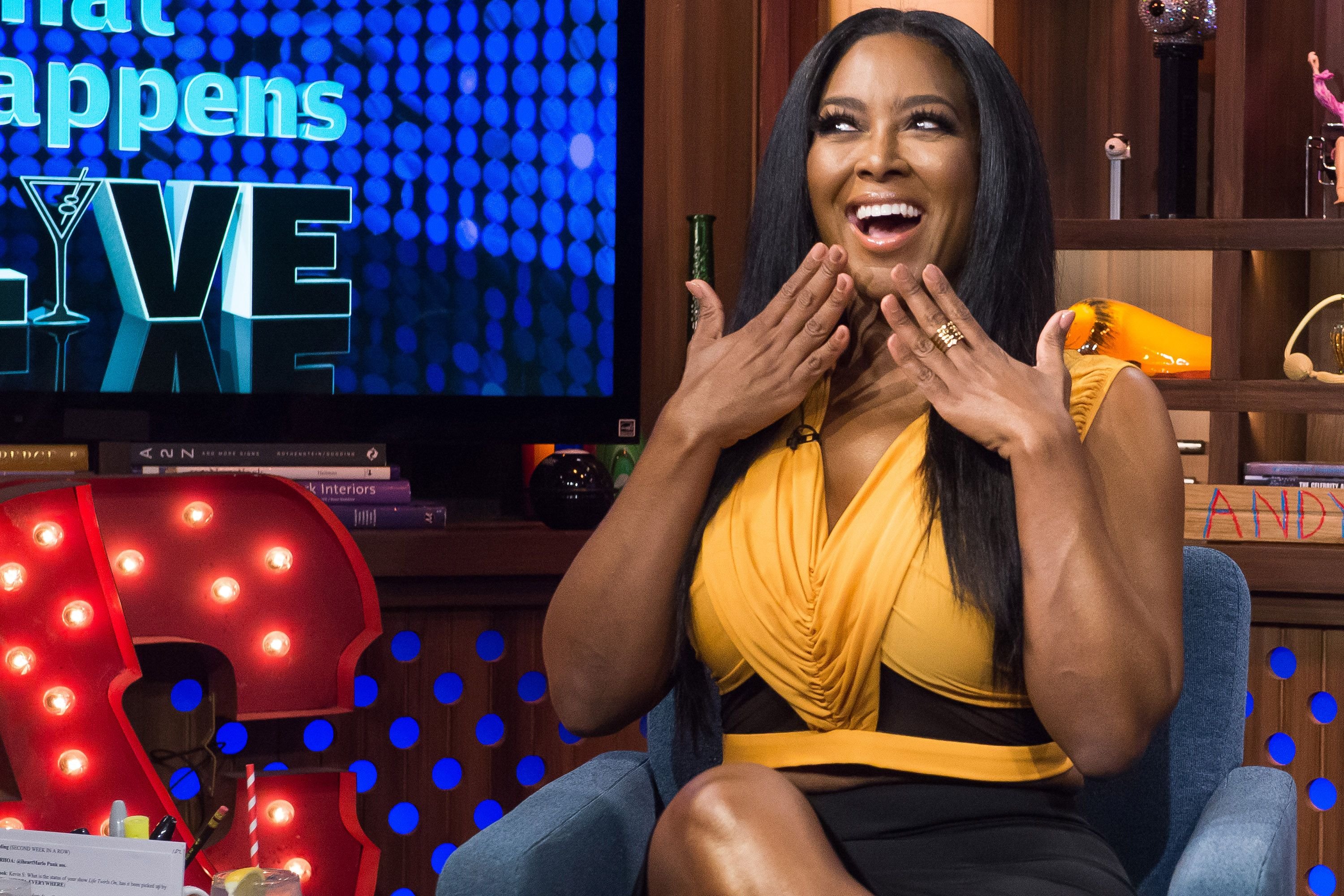 Kenya Moore on "Watch What Happens Live with Andy Cohen." | Photo: Getty Images
Whoever wrote the caption, probably her mom, seemed to agree that this little girl already has a gift for wooing the camera. Moore wrote the following about her baby girl:
"Move over @tyrabanks ans @naomi there's a new top model on the horizon ??❤️"
Followers of the little girl's account seemed to agree with this sentiment, sending in a rush of compliments and hearts. The Instagram post received a total of just over 24,000 likes, emphasizing its popularity.
FASHION FIT FOR THE RUNWAY
Every model needs to know her fashion and style. It seems that Brooklyn already has this down, sporting a white dress with leopard print add-ons which add a nice touch to what could be a bland outfit.
Kenya said that her daughter Brooklyn is truly a miracle child.
Her white stockings matched the dress as well as the bright white background. This combined with her cute black shoes and her knack for posing creates an overall cute and stylish shot.
Although we can all agree that Brooklyn is incredibly adorable, she is much more than just an upcoming model in the making. The little girl is actually quite intelligent for her young age.
Last year, her mother posted a video of her daughter counting in French on Instagram when Brooklyn was only going on 2-years-old. With her knack for poses and her smarts, Brooklyn definitely has a bright future ahead.
Having given birth to Brooklyn at age 47, Moore has sponsored a grant which will help families gain assistance to birth support such as in-vitro fertilization. Speaking on the subject, the actress said the following:
"So I knew all the anguish that someone feels, especially a woman feels, to think that I may not be able to have a dream of having a child."
The doting mother said that her loveable daughter Brooklyn is truly a miracle child. She stated that when she eventually turned forty it really woke her up in terms of wanting to have children.
We can all agree that 2020 was a strange and difficult year for everyone around the globe. Speaking about this topic, Moore agreed that the year was especially challenging for everyone on many levels.
She also reminded her huge following that the year 2020 is finally over. As a result, she claimed, we should focus on staying positive and looking ahead instead of looking backward.
Please fill in your e-mail so we can share with you our top stories!