'Chrisley Knows Best' Fans React to Todd's Funny Clip of Nanny Faye Singing 'Sexy & I Know It'
Fans of "Chrisley Knows Best" enjoyed a hilarious moment of seeing the Chrisley matriarch Nanny Faye dancing in an adorable Instagram video shared by her son, Todd.
"Chrisley Knows Best" has always been the thing most fans run to when they are in serious need of humor or something to lighten up their mood, and the Chrisley's never failed to deliver.
Reality star Todd Chrisley shared a hilarious clip on his Instagram of the Chrisley matriarch Nanny Faye showing off her funny dance steps, and fans think she is on fire.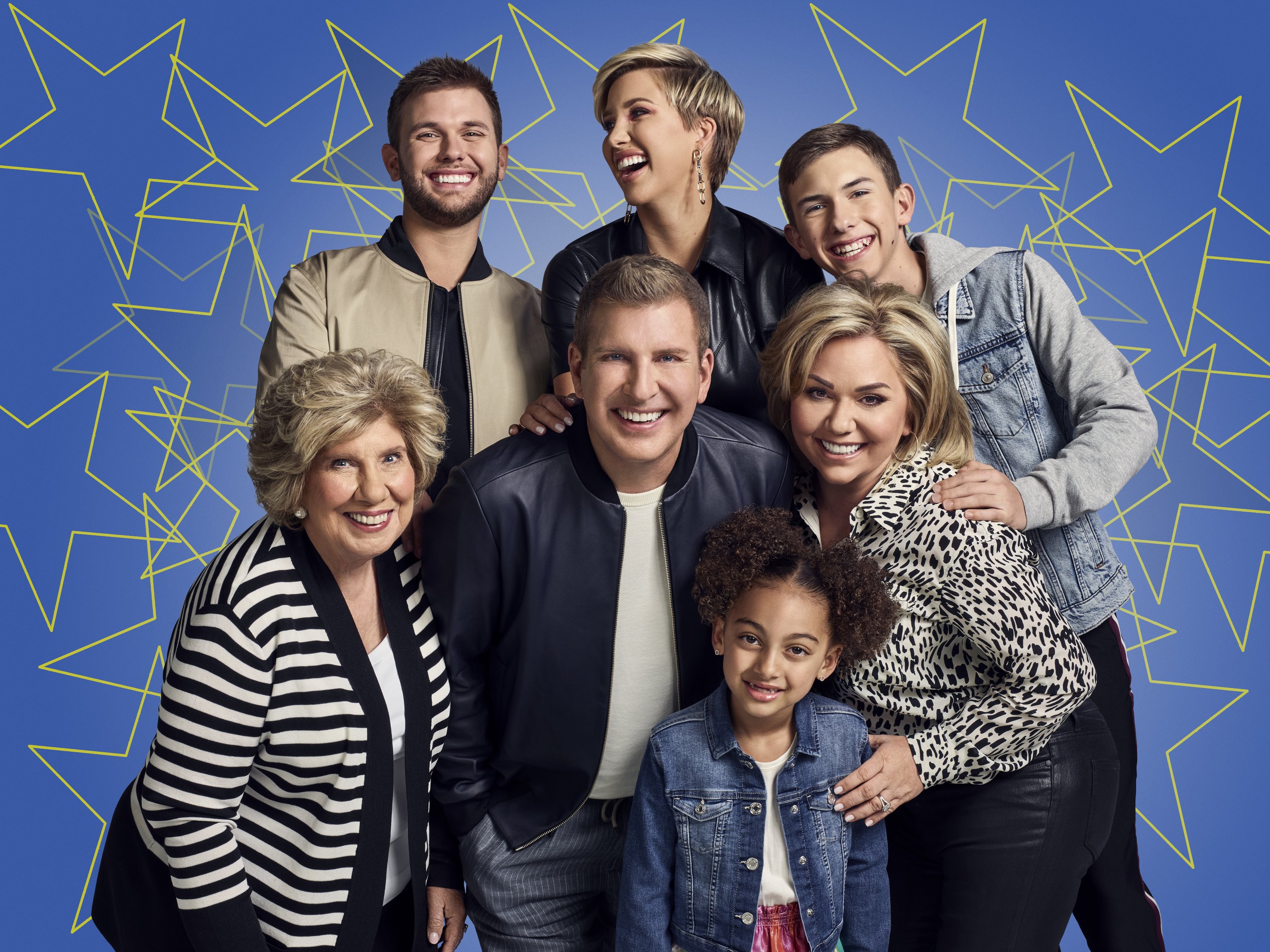 Just when several rumors slipped to the public that Faye had passed on, her recent Instagram appearance did not only entertain her fans but also brought relief to the show's fans.
Television personality Nanny Faye showed that she is a big fan of "Sexy and I Know It," and she grooved away, head-bobbing to the thrilling song over the weekend. 
The loving Chrisley granny, rocking a black dress, bopped her head rhythmically to the song in the short clip Todd shared and did it with much enthusiasm, just like a pro.
The post garnered an impressive amount of views and likes since it was shared. Few hours after Todd posted it, it racked up more than 190k views and over 600 comments.
Her gambling skills are second to none in the Chrisley family.
Members of the Chrisley clan were excited to see the granny give a lively performance, especially when humor is much cherished, and they took to the comment section to leave compliments.
 One fan wrote, "Nanny is on fire," while a second added, "omg, I'm dead. I love her." A third fan gushed over the matriarch's dance step and remarked that she loved her. A fourth fan called Faye the star of the show and joked that Todd should not be told.

Nanny Faye is spending much of her time thrilling her fans and family, and she does this with her funny dancing steps. In another post, she showed off her burlesque moves in a humorous "Chrisley Knows Best" preview.
In the funny clip, Nanny Faye and sister Frances attend a burlesque class, and their moves and outfit left their fans reeling with laughter. Although some fans felt it was scripted, others enjoyed it the way it was.

The Chrisley elder has become a fan-favorite among viewers of the show with her witty and sassy ways. Fans enjoy seeing her relationship with her son Todd, and also, her gambling habits have become a central part of the show.
While her duty has been to care for the Chrisley's, Faye knows how to catch fun in her way. According to reports, Nanny Faye loves visiting the casino, where she gets to have her own fun.
What's fun about her gambling is that she ensures she leaves there with a win under her belt. Her gambling skills are second to none in the Chrisley family. Fans will be eager to see more funny moves from the granny. They just have to wait and see.