Nanny Faye, 76, Decided to Learn Some Burlesque Moves with Sister Frances to Get in Shape
Nanny Faye does not allow her age to hold her back as she recently decided to learn some burlesque moves with her sister Frances. The twosome got down on the dance floor; check out the hilarious video below.
On the recent clip of "Chrisley Knows Best" preview, 76-year-old Nanny Faye, real name Faye Chrisley, and her sister Francis Chrisley revealed that they want to get in good shape. The sister duo put out all the stops in getting their "sexiness back."
The 1-minute footage shows Savannah and her mother Julie accompanying Faye and Francis for their burlesque class. Faye and Francis still have rhythm despite their age.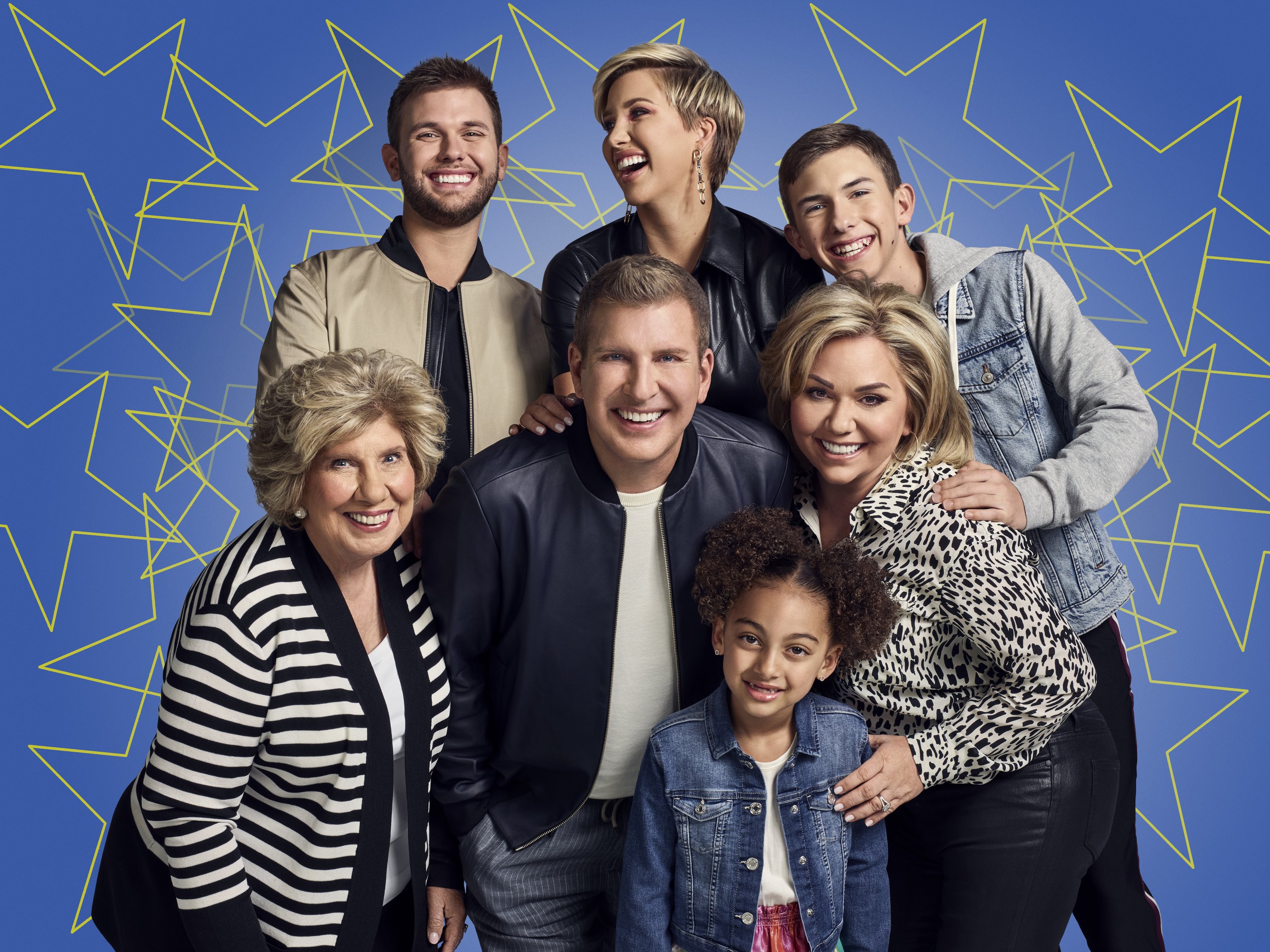 Julie and Savannah were in for a treat as they sat down at Miss Fit Academy and began to realize that they are not in a normal dance class. Their jaws dropped when the dance instructor in a sexy outfit told the ladies to swirl their hips as the session started. 
In the video, Julie asked, "Is this the right class?" and her daughter replied, "Yeah." While paying close attention to what is about to happen as Faye and Francis are in the moment.
"Now, if your hips will allow you to, then you're just gonna drop it," said the instructor. Hilariously, Frances chimed in, "I got!" as she went all the way down, appearing to enjoy the class.
Julie could not hold back and said, "Oh my gosh!." The mom of three laughed while signaling Savannah as she also giggled, watching her grandmother and aunt doing a sensual routine.
Julie let out another "Oh my gosh," when the two sisters dropped down for a peekaboo move. Frances and Faye are seen wearing button-downs, lingerie, and feather boas outside their shirts. 
Still in disbelief, Savannah asks, "So this is a burlesque class?" Julie responded and said that she believes that it is, in fact, a burlesque class.
As the class comes to a close, Julie then asks her mother-in-law why they took the class. Faye tells her that they are trying to get in shape for their upcoming cruise as her sister chimes in and says they need to get their sexiness back.
Frances's sister is a fun grandmother who always wants to teach her grandchildren to work hard for what they want. In one of the hit reality show episodes, Faye told her grandkids, Grayson, Chloe, and Chase, that she had a tough life growing up.
The reality star divulged to her son's kids that she had to wake up every morning at 4:30 am to milk cows, feed chickens and hogs when she was younger. Recalling those times, she told them that they would not survive one week on what she had to do.
In September 2019, her favorite son Todd celebrated her birthday on Instagram. The 51-year-old reportedly penned a lengthy heartfelt note to his mother, sharing that no words can explain how blessed he is to have her as a mom.
Todd praised his mother for being a pillar through their family's trying times. The father of five also thanked Faye for guiding them through the storms and said that she has been a light that has led them through the darkness, adding that he loves her very much.