China McClain Looks Unforgettable Posing in Trendy Black & Red Ensembles — See Fan Reactions
Popular actress China McClain shared an Instagram post of herself dazzling in chic black and red outfits and fans could not stop raving about her electrifying look.
China McClain recently took to Instagram, giving a snippet from her latest interview with Teen Vogue, and the actress looked nothing short of beautiful in her outfits. 
The post comprised of two photos from McClain's editorial photoshoot for the popular magazine. In the first picture, the actress was seen flashing a heartfelt smile while in a squatting position.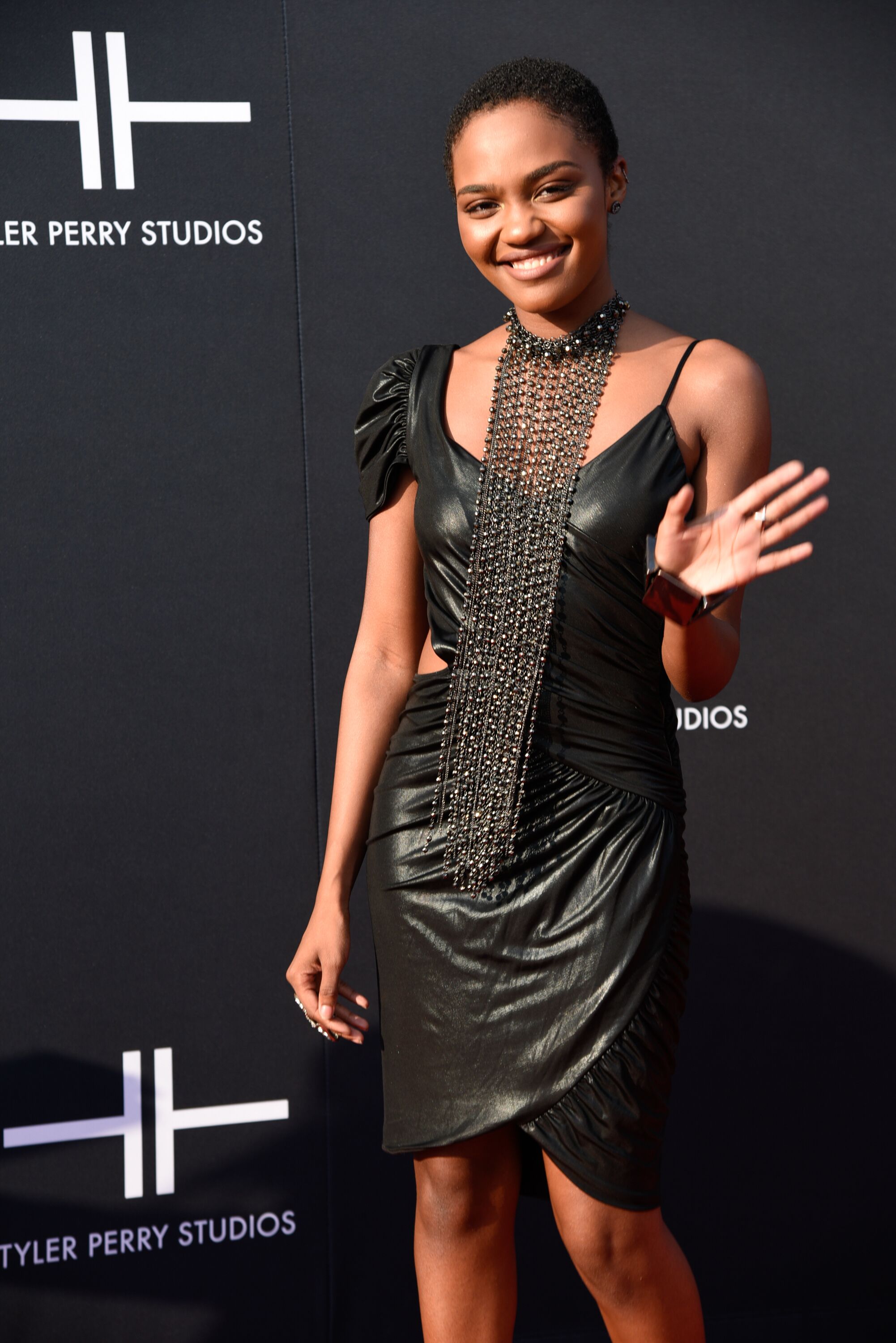 McClain donned an all-black ensemble comprising of a tight-fitting tube top and baggy fringed pants. She accessorized with a pair of black heels and a silver cross necklace.
The next slide saw McClain standing tall in a red leather ensemble consisting of a trendy jacket and tight-fitting fringed pants, showing off her long legs.
Her makeup slayed with shimmery silver eyeshadow and nude lipstick complimenting her natural look. The 22-year-old topped off the look with her curly tinted lowcut.
As expected, McClain's new pictures caught the attention of some of her six million-plus followers who trooped to the comments section, leaving sweet notes for the actress.

One user described McClain as beautiful, while another called her a perfect girl. A third fan noted that the 22-year-old is really pretty. A thrilled follower joined in complimenting the actress, saying she looked good as always.
McClain is most popular for her remarkable acting skills, but she has also drawn fans' attention with her striking looks and bold beauty steps over the years.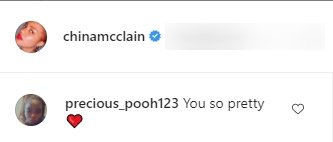 In 2019, the talented actress shocked fans after revealing she chopped off her hair a year before. She took to Instagram, sharing a beautiful photo of herself rocking the lowcut.
While many of her fans loved the look, some were not welcoming of the big chop and took to her social media comments section to share their negative reactions and disapproval.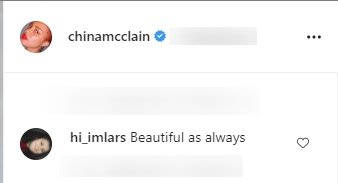 However, McClain was quick to shut down the naysayers. Taking to TikTok, the actress shared an empowering video talking about how every woman looked good regardless of her hair length.
McClain continued by telling critics that she was not seeking public approval from anyone and added that she chopped off her hair because she wanted to at the time.
Best known for her role in popular series like "Black Lightning" and "Descendants," McClain has made a name for herself in the acting industry. Moreso, she has asserted herself to be a confident, beautiful Black queen. Fans simply can't help but love her!