China McClain Delights Fans Showing off Her Fit Belly & Waist Tattoo Rocking a Tight Crop Top
"House of Payne" star China McClain looked stunning as she rocked a crop top that showed off her toned abs and waist tattoo while miming in a new video.
China McClain, "House of Payne" actress, is not only known for her acting prowess but for her fashion and immaculate dress style, as seen in a new video she shared.
In a post on Instagram, McClain showed how fashionable she was as she stunned in a tight long-sleeved crop top that showed off her toned abs and waist tattoo as she synced with a background voice on TikTok.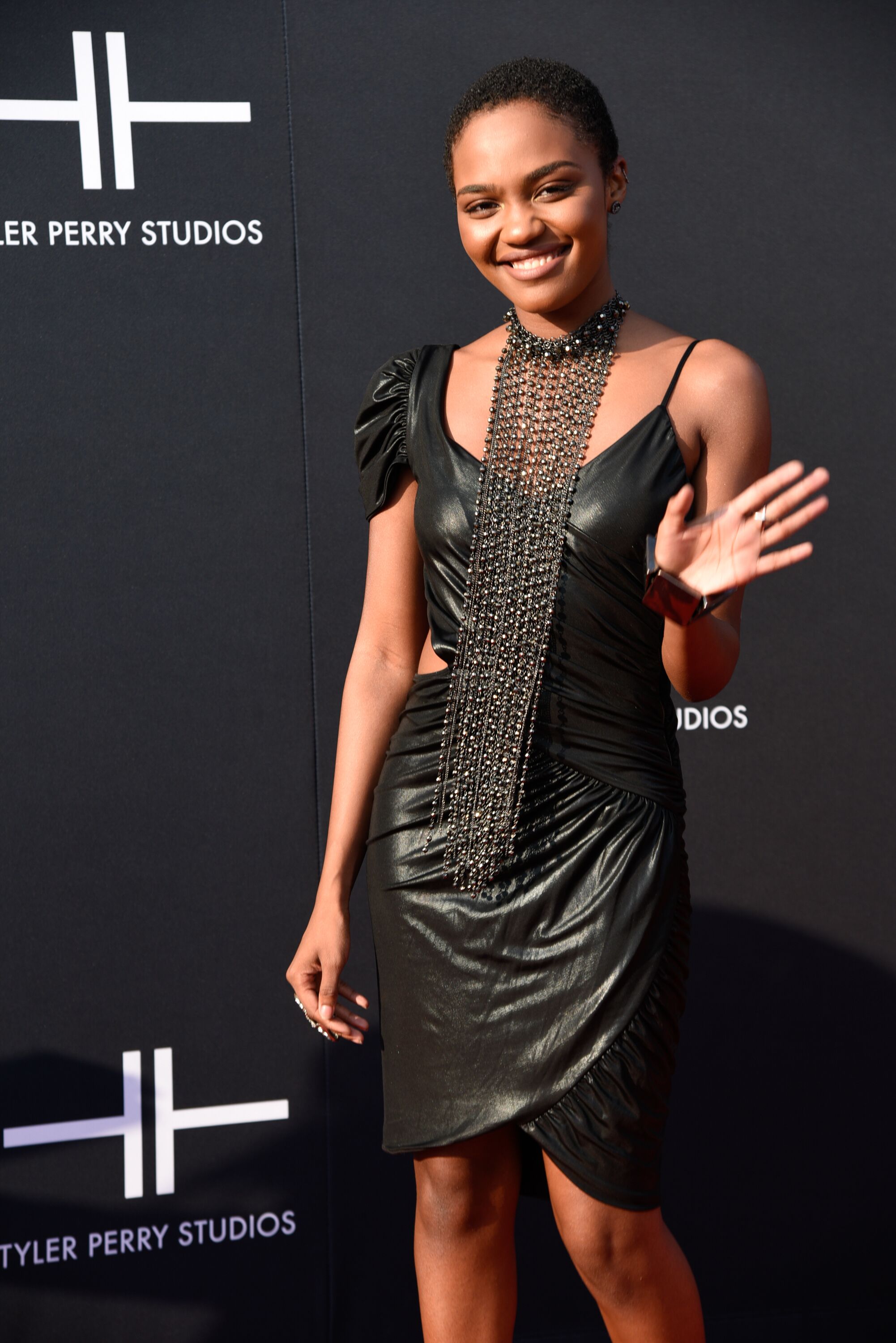 The video, which was shared on Instagram, saw McClain acting in line with what was being said as she made body movements that suited the background voice.
For the video, she accessorized the top with a long chain that fell past her bust region. She also had on silver clip earrings, and her hairdo was a loosely fitted bulb with fringes. Taking to the caption section, McClain said:
"Comment ur favorite anime; I'm gonna start whichever one I see the most with my brother."
McClain chose to go with bold facial makeup that consisted of bright red lipstick, mascara, and eyeliner that made her eyes pop.
One exciting thing about the video was the tattoo that was peeking from the waist of her pants as she made motion movements. The tattoo and the slow walk added to the appeal of the video.
Her choice of style has always been dependent on what she loves.
The video, which was shared with McClain's 6.7 million followers, had over 1.09 million views within 20 hours of it being posted, and there were many comments answering her question and complimenting her.
Some of the comments mentioned that China needed to see animations like "Naruto," "Haikyuu," "Death Note," and "Tokyo Ghoul," among others. One of the comments said:
"😍🔥❤️😭After how many times of viewing does it become illegal? Because wow...🚶‍♂️🙌🏾."
Towards the end of last year, McClain, who had been on the series "Black Lightning," explained that she had been planning to leave the series before it got canceled in order to pursue other things that she loved.
She revealed that her leaving was for her to focus on things that God wanted her to focus on, as the pandemic had given her a new insight into what was important and what was not.
The daughter of artistic parents, McClain got her first break into the entertainment industry when she performed for her father's friend, who then recommended her for a role in a movie. Since then, she had been on the rise and charting a course for herself.
For McClain, her choice of style has always been dependent on what she loves and feels comfortable with, and when she opted to go for the big chop, she effortlessly rocked the new look.