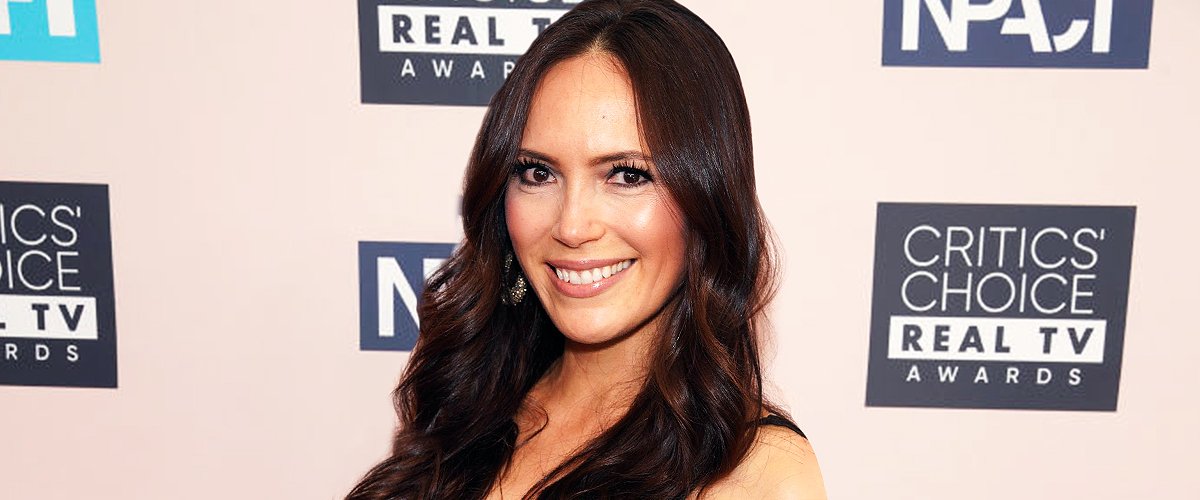 Getty Images
Davina Potratz of 'Selling Sunset' Thinks That Nobody Should Be Judged Based on the Show – Meet Her
While so-called "villains" often add that much-needed spice to reality TV shows, they are frequently judged only based on what people see on the screens.
Davina Potratz has been deemed the "villain" of Netflix's hit series "Selling Sunset," and she's here to tell everyone that nobody of the cast should be defined just by the show.
As Davina said, "Selling Sunset" is "made for entertainment," and if that wasn't enough, a big part of the conversations doesn't make the cut after the editing process.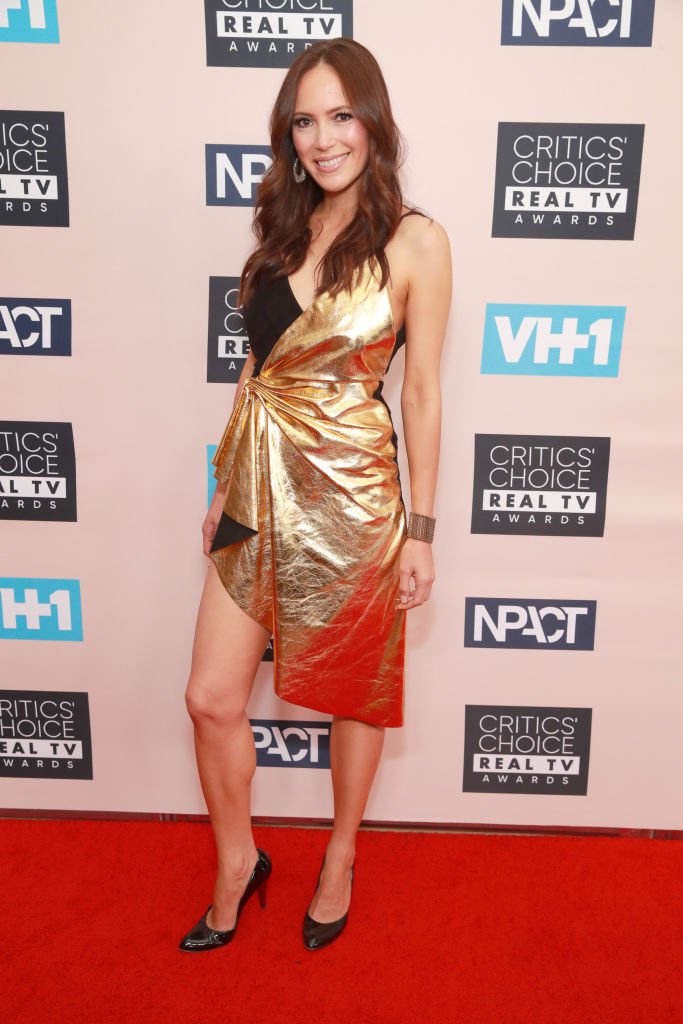 Davina Potratz on June 02, 2019 in Beverly Hills, California | Photo: Getty Images
During this exclusive interview with AmoMama, Davina Potratz shared some details on her life and career, why she left the Oppenheim Group, and her thoughts on being criticized for her appearance on the show.
The amount of judgment and hate that I have received is disproportionate and ridiculous.
AmoMama (AM): Hi Davina! Thank you so much for taking the time to answer these questions. How's 2021 been for you so far?
Davina Potratz (DP): 2021 is off to a great start. So far, the energy has been very positive and exciting! I am grateful and excited for so many things and feel that this will be an amazing year!
(AM): We hope that you and your family are doing okay in the middle of this pandemic. How much did COVID-19 impact your life and career as a realtor?
(DP): Like most people, I have been working from home. I am enjoying it and feel like I get a lot done, but it can also feel a bit isolated. Thankfully, my family has been doing well and remained healthy.
I was fortunate enough to see my parents over the holidays. I stay in touch with my friends over the phone and, on occasion, meet people if COVID tests are available or provided.
It's been hard not being able to socialize, but it is absolutely the right thing to do. My heart goes out to everyone who has been affected, and I am so thankful for our medical professionals as well as essential workers. I really hope that COVID is over soon!
(AM): Speaking of your career, how long have you been a realtor for? How did you start getting involved in this job?
(DP): I have been a realtor since January 2006. I initially got involved because a friend who was also getting into real estate introduced me to a developer, but I wasn't doing it full time until 2007.
(AM): Did you always want to be a realtor? What made you choose this career?
(DP): I actually wanted to be a beauty editor or art director and originally became a realtor because I wanted to learn about real estate for myself, how the process works etc.
(AM): Do you remember the first house you sold? What did you do to celebrate?
(DP): I barely remember selling my first house, I think it was a condo, but I don't remember exactly how I celebrated. I do remember that it felt amazing and that I wanted more of that feeling.
(AM): What would you say is the most stressful part of being a realtor, especially in Los Angeles?
(DP): There is a lot of competition in Los Angeles real estate, and finding clients can be stressful. People underestimate how difficult that can be, so a good network or innovative marketing is key. Sometimes, we drive construction sites, door knock, cold call; it's all part of the game.
You hear a lot of "no," so you have to be a highly motivated person that does not easily get discouraged. It can be a roller coaster of emotions, but it's also very satisfying when you do finally close a deal.
People are taking it a little bit too seriously.
(AM): You're also a cast member in "Selling Sunset." How did you become part of the show?
(DP): I did a deal with Brett Oppenheim, and we had to work through some issues during escrow, so we talked almost every day and became friends. Then, I met Jason and a couple of the ladies, and we mostly socialized.
Jason asked me to join O Group to create a new development division for a while, but I was wrapping up selling a condo building in Beverly Hills.
When I was finally ready to join, it happened to be right before we started filming season one, and so I joined as a last-minute cast member.
(AM): What would you say has been the most challenging aspect of being part of "Selling Sunset"?
(DP): The filming schedule can be quite demanding and we never know what will happen that day. Waiting for editing and to see the final version of the show is also stressful for everyone.
Believe it or not, a lot of what we film doesn't make it into the final show, but we never know what.
I was not unhappy at The Oppenheim Group.
(AM): One of the things that's made "Selling Sunset" so popular is the chemistry between all cast members and the drama that we all love in reality shows. Do you feel comfortable with how much the show shares about your life?
(DP): The different personalities and interpersonal dynamics of our cast are incredible and what makes our show so entertaining.
Production can only film parts of our life that we are willing to share, so when you don't see certain parts, that's because it was our choice not to share that. I feel comfortable with what I've shared but also understand and support that others want to share more.
(AM): We often hear other reality TV stars complaining about how the episodes' editing process makes things look more over the top and dramatic. Has that thought crossed your mind?
(DP): Any event that you see on the show, such as a broker open, dinner, wedding, a day at the office, etc., all take a minimum of two hours, if not much longer. For formatting purposes, it would be impossible to show hours of just one event on a 45 min episode; hence, you do not see situations in their entirety.
That being said, if you only see parts of any conversation, by definition, that conversation looks different. You lose context. Now add music, and things seem even more dramatic.
The audience is also obviously not privy to every personal phone call or text message amongst us, so our experience of what happened can feel quite different than what you see.
(AM): Some people have labeled you as the "villain" of the show. Why do you think that's happened, and how would you describe your real self?
(DP): Based on what the audience sees, I get it, but I also feel like people are taking it a little bit too seriously. This is just a TV show made for entertainment. The amount of judgment and hate that I have received is disproportionate and ridiculous.
It really makes no sense and says a lot more about the haters and society than it does about me. Any kind of villain label is laughable to me personally and anyone that knows me.
I am a passionate and genuine person, and sure, sometimes the tone of how I say things can feel more aggressive than intended, but I do stand by what I've said.
Imagine if I would have used an FM radio DJ voice. Don't you think people might feel differently? Haha. I think it's fair to say that you cannot define any one of the cast based on the show.
I stand for overcoming adversity and want to inspire people to be badass, no matter what their circumstances are, instead of giving up.
I feel that my friends would probably describe me as warm, funny, ambitious, down-to-earth, and a great friend. I am also courageous enough to be honest, which apparently makes for great TV, and while that is all you see on the show, it is not the only thing about me.
(AM): You also made headlines in October 2020 after leaving the Oppenheim Group for Douglas Elliman in Beverly Hills. Could you please tell us why did you make that choice?
(DP): I have read some things that other cast members have said as to why I may have moved, but they don't have real information. I was not unhappy at The Oppenheim Group, and I am also not getting any kind of salary at Douglas Elliman.
I joined Douglas Elliman because of an amazing opportunity to work with an old colleague on a specific project in my area of expertise (new development); that's it. Jason and I remain close friends. As you know, Brett also left, but this is also a non-issue.
(AM): Why Douglas Elliman? What do you consider unique about it?
(DP): Douglas Elliman is the leader in new development sales and marketing and a very strong brokerage. They dominate the New York condo market and have moved this presence to Los Angeles. Many top producers, past colleagues, and friends of mine are also agents there.
(AM): A lot has been said about "Selling Sunset" season 4. Is it really happening? Are you part of it? What can we expect?
(DP): Season 4 is not confirmed yet, but we are very hopeful and confident that we will be picked up. If it does happen, then I predict that it will be the biggest season yet!
Considering our cast has another wedding and a baby on the way, it's all very exciting! If it happens, I believe that I will be part of it. I also can't wait to see how it all goes on!
Thank you so much, Davina! We wish you the best during your time at Douglas Elliman and hope to see more of your work.
Please fill in your e-mail so we can share with you our top stories!