Anne Hathaway Was Not 1st Choice for 'The Devil Wears Prada' Role — More Facts about the Movie
Anne Hathaway was not the 1st choice for her role in "The Devil Wear Prada," and many other roles were hard to cast for the production team. 
Anne Hathaway made a guest appearance in an episode of the reality TV drag queen competition show, "RuPaul's Drag Race," and shared that she was the 9th choice for "The Devil Wears Prada."
The iconic 2006 movie was based on Lauren Weisberger's novel and her true story of being an assistant to the editor-in-chief of Vogue, Anne Wintour.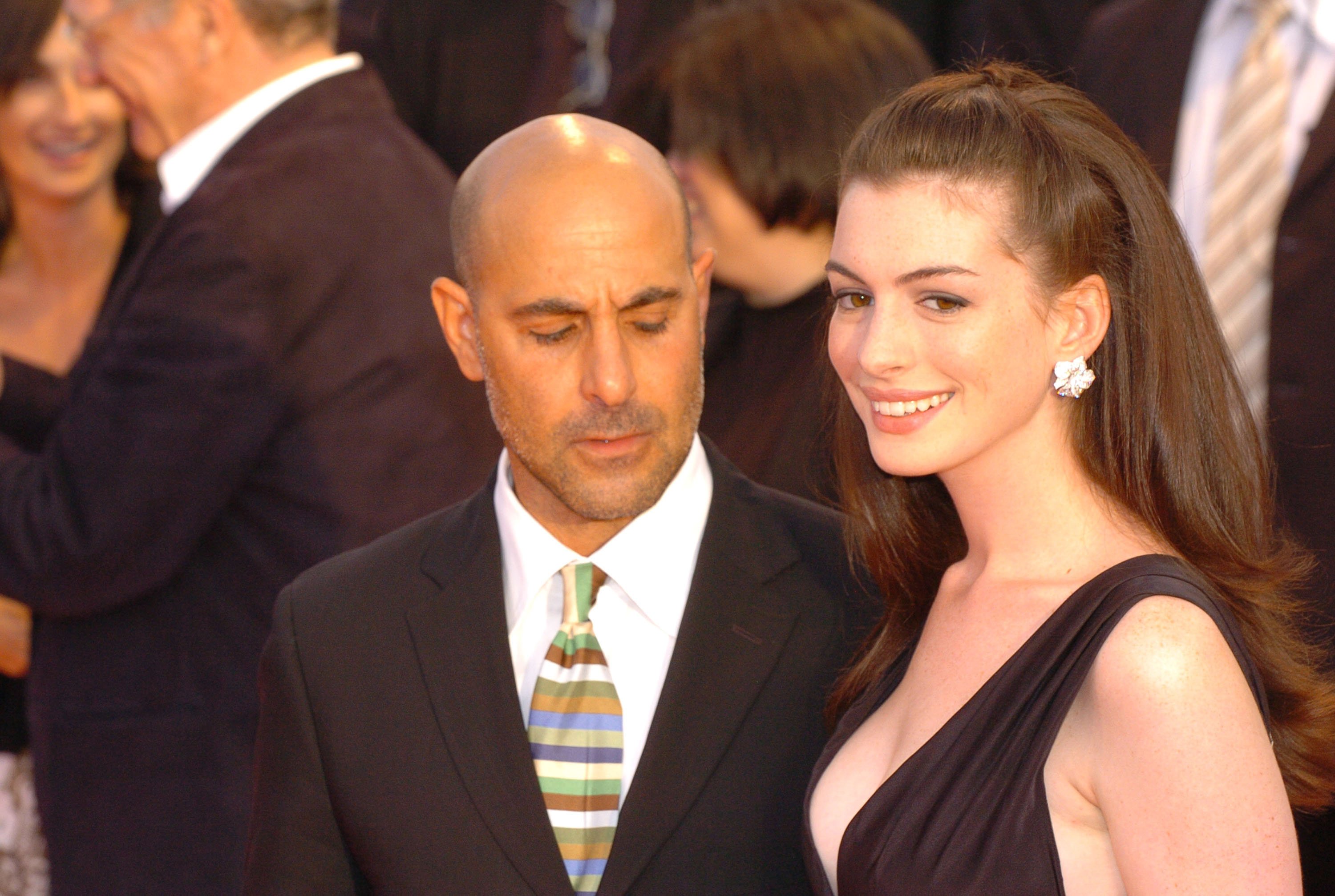 Hathaway played Andreas Sachs, an assistant to Meryl Streep's Miranda Priestly, the editor of one of New York City's most prominent magazines. 
Hathaway fits the down-to-earth character so well that it is hard to believe she was the 9th choice for the role. However, she shared with the queens on "RuPaul's Drag Race:"
"I will give you some tea, I was the 9th choice for 'Devil Wears Prada,' but I got it. Hang in there, never get up."
Production had wanted a bigger star for the role and was trying to persuade Rachel McAdams. However, she declined the role multiple times as she wanted to step away from mainstream material. 
Fortunately, Hathaway got the gig of the quirky and unfashionable Andy. It was a defining role for her as up until this point; she had only starred in children's films, such as "Ella Enchanted" and "The Princess Diaries."
The fashion movie was based in New York, and that caused its own set of problems.
The casting team struggled with casting many of the other roles. The director, David Frankel, auditioned up to 100 women before finding Emily Blunt to play Emily Charlton, the "first" assistant to Priestly. 
The production team had not thought Streep would join the cast, and she almost did not. The legendary actress was unimpressed with the offer as she shared: 
"The offer was, to my mind, slightly, if not insulting, not perhaps reflective of my actual value to the project. There was my 'goodbye moment,' and then they doubled the offer."
With her salary doubled, Streep joined the cast, along with Stanely Tucci, who had auditioned for his role as Nigel, 72 hours before he was on set for filming. 
The fashion movie was based in New York, and that caused its own set of problems. The production's tight budget meant they could not use the MoMa or Bryant Park, which is integral to the book. 
The home of the magazine in the movie was the Elias-Clarke Building. However, the front of the McGraw-Hill Building in Manhattan was used for filming. 
The movie was originally released as counter material for a Superman movie that was released simultaneously. However, it did extremely well in the Box Office and grossed $326 million worldwide.