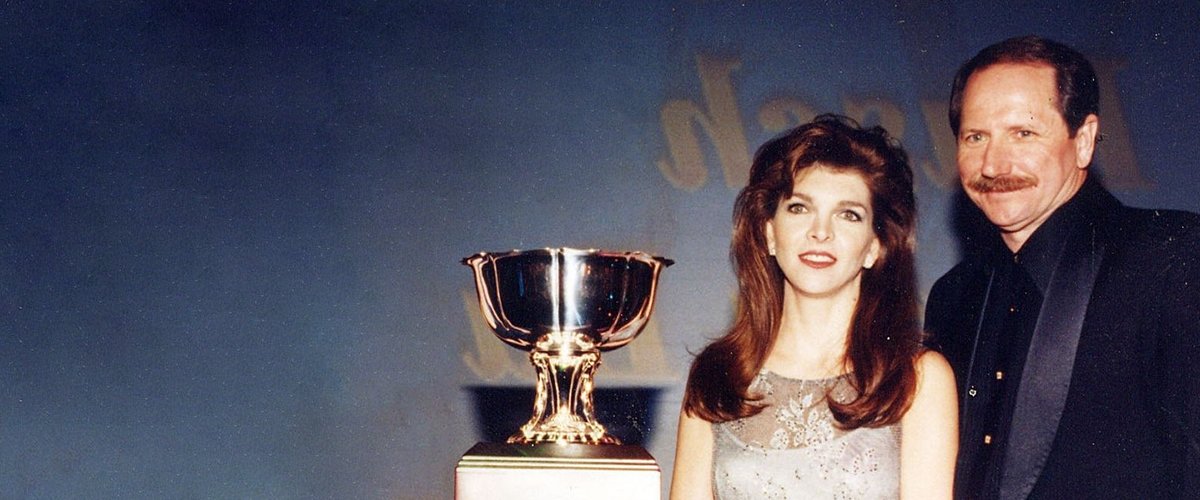 Getty Images
Dale Earnhardt Sr Remembered — the Late NASCAR Legend's 4 Kids, 3 Wives and Family Feuds

Champion stock car driver and team owner Dale Earnhardt Sr. passed away 20 years ago at the age of 49 having been married three times, and leaving behind four children.
Dale Earnhardt Sr. won the NASCAR Winston Cup an incredible total of seven times and was an icon of stock car racing. While he was a legend to fans, Dale was also a devoted father and a family man.
Racing was in Dale's blood, just as it had been in his father's Ralph Earnhardt, considered one of NASCAR's 50 Greatest Drivers, and he passed it on to his sons, Dale Earnhardt Jr. and Kerry Earnhardt, and his grandson Jeffrey Earnhardt.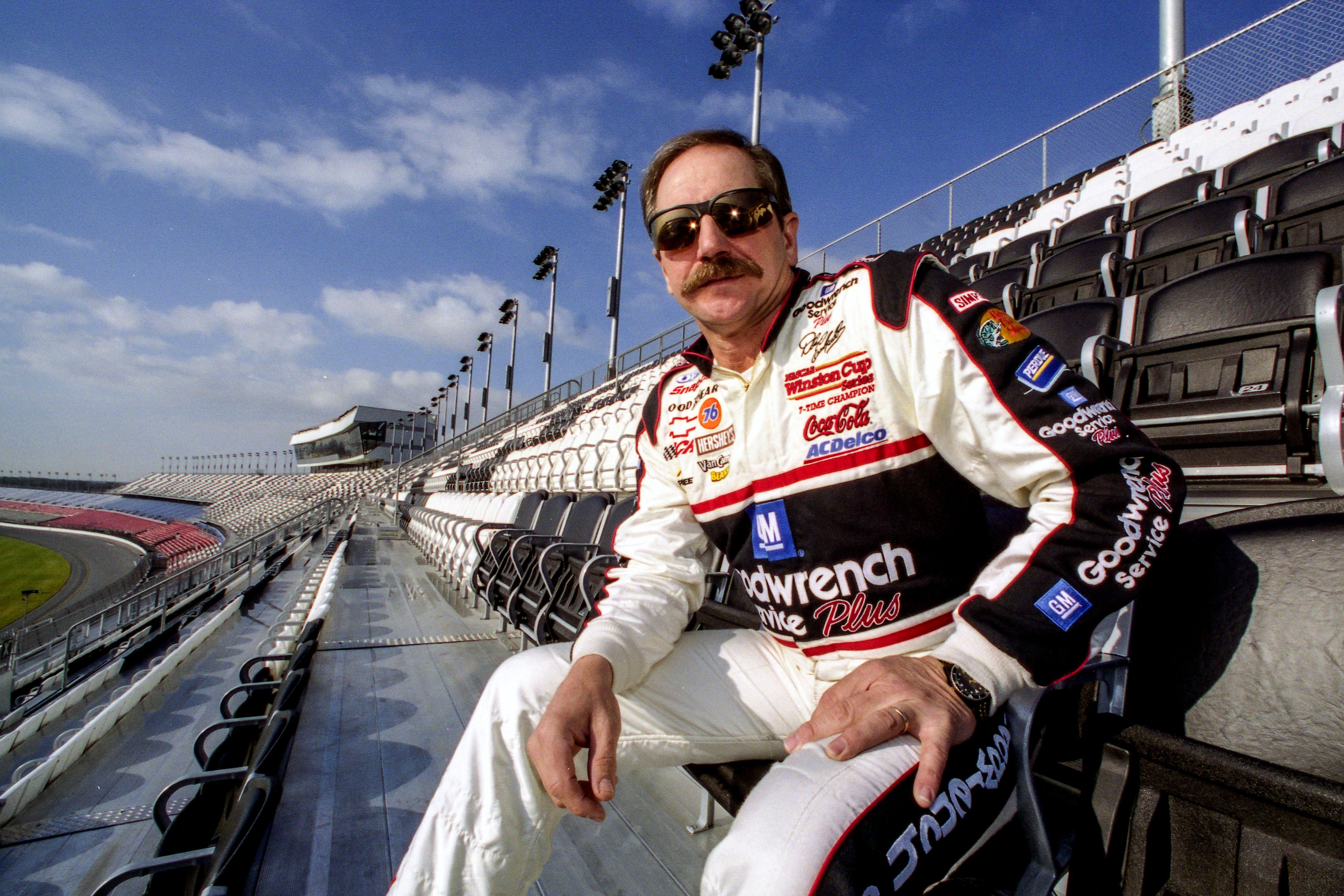 Dale Earnhardt at the Earnhardt Grandstand at the Daytona International Speedway in 2001, Daytona, Florida | Source: Getty Images
DEATH OF A CHAMPION
In February 2001 the world of racing was plunged into mourning when champion driver Dale Earnhardt Sr. was killed in on the last lap of the Daytona 500 when he collided with fellow competitors Sterling Marlin and Ken Schrader and crashed into a retaining wall.
Dale was killed instantly. He left behind him a legendary 76 Winston Cup wins over his 27-year career, and has been was inducted into the NASCAR Hall of Fame in 2010, a ceremony attended by his greatest legacy, his four children, and his wife, Teresa.
Bobby and Jeffrey Earnhardt, like their father, grandfather, and great-grandfather before them, have proved that racing talent is in their genes.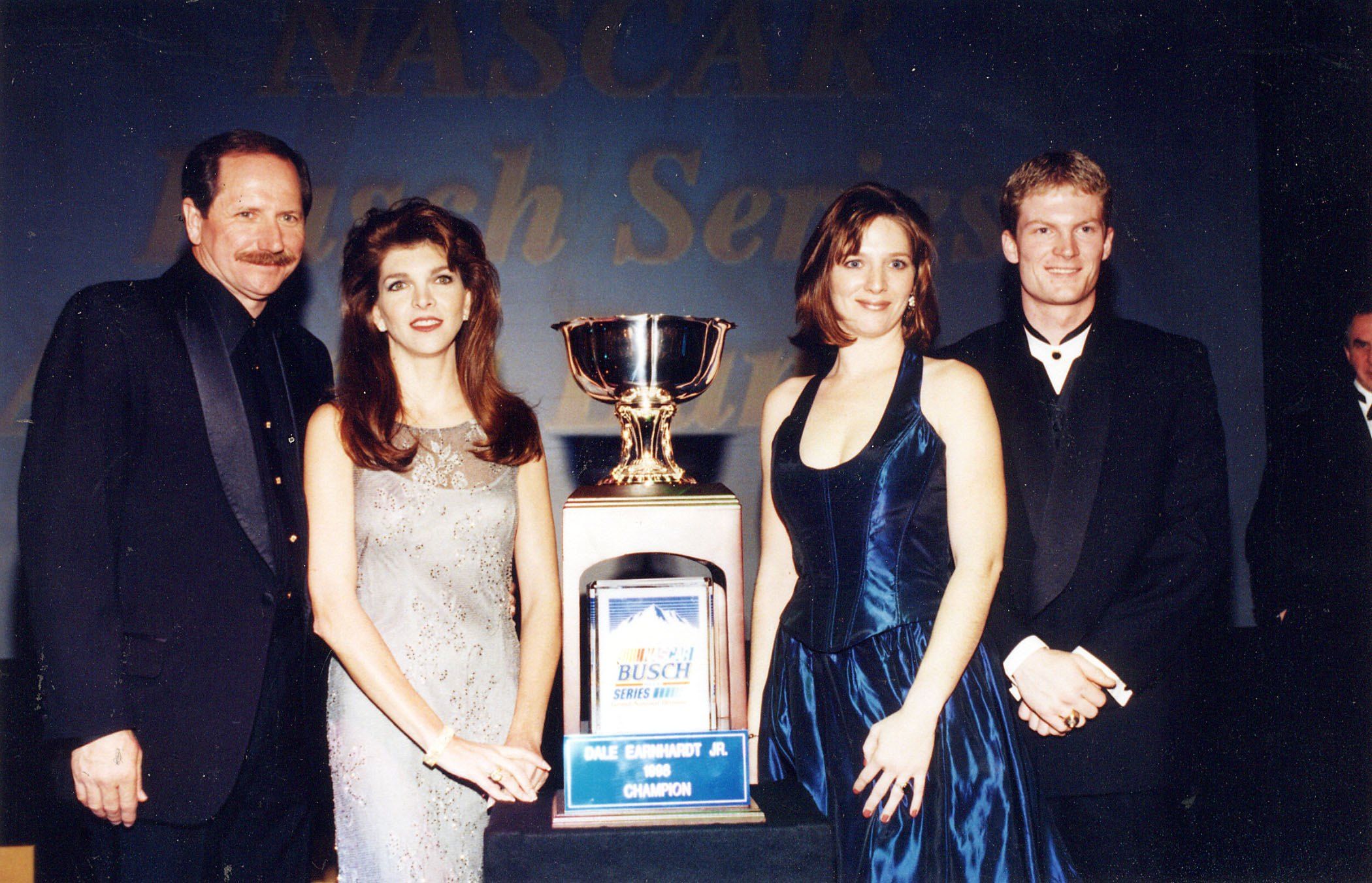 Dale Earnhardt Sr., with wife Teresa, daughter Kelley and son Dale Earnhardt Jr., who received the NASCAR Busch Series Championship Cup in 1998 in New York | Source: Getty Images
FATHER OF CHAMPIONS
Dale married his first wife Latane Brown when he was just 17. A year after their 1968 wedding, the couple welcomed their son Kerry. Sadly, the marriage ended in 1970, when their baby was just 1-year-old.
Kerry Earnhardt, who grew into his father's twin, also took up racing as a profession and was named NASCAR's Rookie of the Year in 1992. Kerry, who is now 51, retired in 2007, but not before he passed on the torch to his own sons, Bobby and Jeffrey Earnhardt.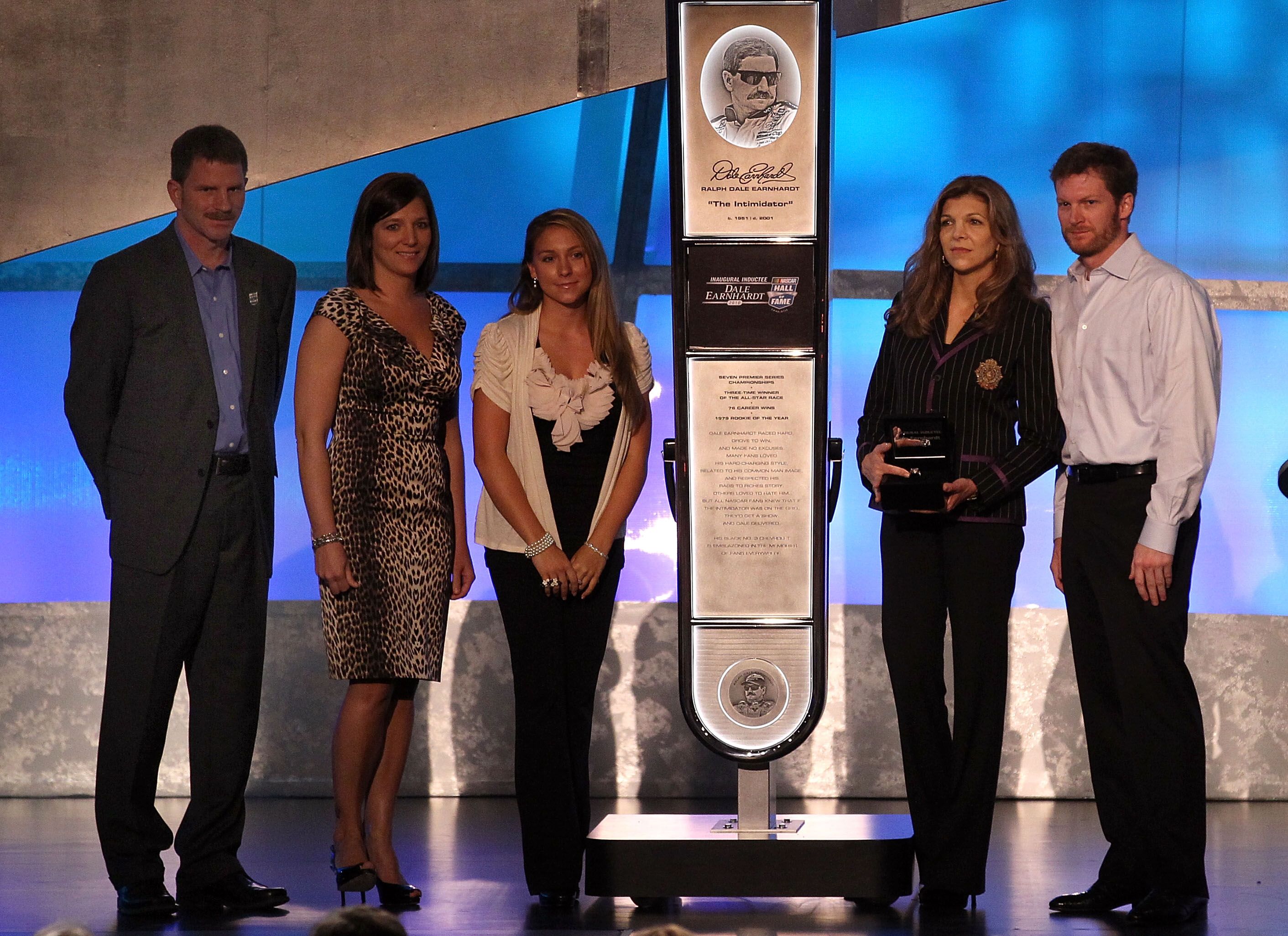 Dale Earnhardt Jr., Teresa Earnhardt, Kerry Earnhardt, Kelley Earnhardt Elledge and Taylor Earnhardt at the ceremony inducting Dale Earnhardt Sr. into the 2010 NASCAR Hall of Fame in Charlotte, North Carolina | Source: Getty Images
FOURTH GENERATION
Bobby and Jeffrey Earnhardt, like their father, grandfather, and great-grandfather before them, have proved that racing talent is in their genes. Bobby started racing in the ARCA Truck Series and he won the Rookie of the Year award in 2013.
Bobby is married and has two children, one of them a son, so the fifth generation of Earnhardt race drivers may be on its way. Bobby has been racing for MBM Motorsports in the Xfinity Series since 2017.
SECOND FAMILY
It was in the racing world that Dale met his second wife, Brenda Gee the daughter of NASCAR car builder Robert Gee. The two married in 1971 and welcomed their daughter, Kelley, now 48, a year later.
In 1974, Dale and Brenda announced the birth of their son, Dale Jr., shortly after Dale's father Ralph died of a heart attack. Unfortunately, shortly after, they made a second announcement -- that of their divorce.
Dale's son by Brenda, Dale Jr. followed in his footsteps into racing, just as his big brother Kerry had -- and so did his sister Kelley. Kelley took to racing and was so talented that her father considered her the next great NASCAR driver. Dale Jr said:
"She could have had a lot of opportunities had it been a different environment and a different culture and a different climate."
Sadly, in the 90s NASCAR wasn't very welcoming to women, and Kelley opted to take up the business side of racing and runs JR Motorsports, a stock car racing company that she co-owns with brother Dale Jr. Sadly their mother Brenda died in 2019.
Dale Jr. has done his father proud. The now semi-retired driver won 26 Cup Series, which places him in the top 40 drivers in NASCAR history. Dale Jr. is happily married, and the proud dad of two little girls -- they may take up where aunt Kelly left off and make NASCAR history.
THIRD FAMILY
Racing brought love into Dale Sr.'s life once more in the person of Teresa Houston, the niece of NASCAR Busch Series legend Tommy Houston. Dale SR. and Teresa married in 1982, and six years later the couple welcomed daughter, Taylor.
Taylor has taken a different path to satisfy the Earnhardt passion for adrenaline and horse-power. Taylor is a professional rodeo performer, as is her husband, Brandon Putnam with whom she shares a daughter, Sage Nicole.
20 years after his passing, the legacy of the iconic Dale Earnhardt Sr. is alive and well and flourishing in the hands of his children and grandchildren, despite the tussle between Teresa and her stepchildren over control of Dale Sr,'s company.
Please fill in your e-mail so we can share with you our top stories!