Jennifer Lopez Gives a Glimpse of Her Twins Emme & Max's 13th Birthday Celebration — See Photos
Jennifer Lopez gave a glimpse of her twins, Emme and Max's 13th birthday celebration, in a video on Instagram. 
Jennifer Lopez shared a video on her Instagram that showed her twins, Emme and Max, celebrating their birthday in their pajamas with a tasty breakfast in bed. 
Lopez is wearing brightly colored pajamas while sitting on the bed. Emme and Max are reading birthday cards and enjoying a waffle and pancake breakfast.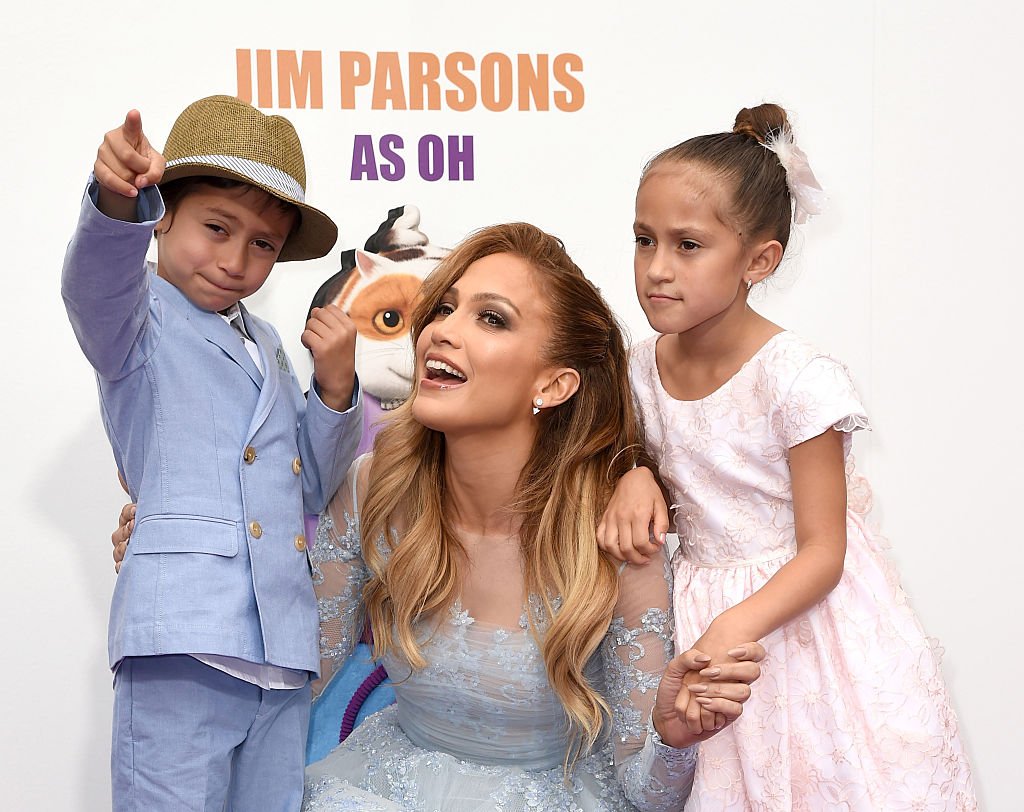 The mom of two wrote a loving caption alongside the video to wish the twins for their birthday. She wrote that her babies were now teenagers. 
She shared that she could not believe that 13 years ago, she bought her babies home during a snowstorm and that out of the blizzard came her two "Lil coconuts." She continued and wrote:
"It has been the most magical journey full of adventure and joy ever since... I'm feeling so many emotions this morning...so very emotional today."
Although she shared she was proud of them, she wrote that she is heartbroken that she cannot freeze time. Lopez continued in the message and wrote that they would change the world. 
Lopez shares her twins, or coconuts as she affectionately calls them, with her ex Marc Anthony\. She welcomed them in 2008. Both parents are close to the teens. 
Lopez admitted that she was having a hard time with the Twin's math homework.
Lopez's fiancé, Alex Rodriguez, is also close to the twins, and so are his two daughters, Natasha and Ella, who he shares with his ex, Cynthia Scurtis.
The combined family has been spending a lot of time together during the pandemic. Lopez shared that she has had to act as a teacher for her twins as she shared:
"I help with the homework. All four kids are doing virtual school right now and so I stay more on top of Emme and Max about that."
While appearing in a virtual interview on "The Ellen Show," Lopez admitted that she was having a hard time with the Twin's math homework. She explained that she needed to look up a few words on Google to understand. 
Lopez and her twins are incredibly close. They appear periodically on her Instagram as the family celebrates different milestones, such as birthdays and holidays. 
On Lopez's YouTube channel, she shared an adorable video called "Twin Talk," in which the kids acted as interviewers and asked their mom a few questions. 
One included how she had felt when she found out she was having twins. Lopez shared that she was in Portugal at the time and just laughed out loud when the doctor told her.