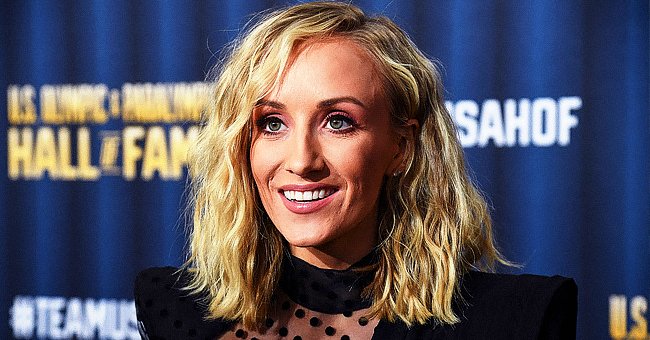 Getty Images
Olympic Gymnast Nastia Liukin Serves Legs and Poses with a Truck in Pink Ensemble

A recent Instagram upload from Nastia Liukin shows off her full bombshell side. The Olympic gymnast put on a leggy display in a pink outfit as she posed with a truck.
Her adoring fans noticed the striking photograph as it accentuated the blonde beauty's figure in all the right places. A mix of sexiness and class made the style just right.
Liukin complemented the outfit with a pair of pink high heels. As she posed for the cameras while carrying the bag, the stunner demonstrated her best angles.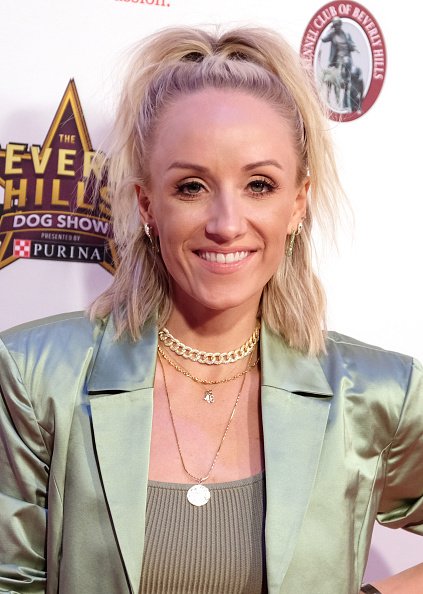 Nastia Liukin at the Los Angeles County Fairplex on February 29, 2020 in Pomona, California. | Photo: Getty Images
Liukin's caption in her adorable photograph indicates that she dreamt of something big over a decade ago. Her dream came true in ways she never imagined. The gymnast added:
"So here's to this little dream continuing to grow, and continuing to inspire the next generation!"
Liukin's look was more than enough to impress her one million followers, who raced to click the like button more than 33,000 times. She received numerous comments about the snap as well.
Liukin was born into a family of gymnasts. Her mother, Anna, was the 1987 world rhythm gymnastics champion. Her father, Valeri, won four Olympic medals for the Soviet Union national team in 1988.
In 2005 and 2006, Liukin was a two-time all-around national champion.
Liukin was trained at the WOGA (World Olympic Gymnastics Academy), co-founded by her parents and 2004's all-around Olympic gold medalist Carly Patterson.
In 2005 and 2006, Liukin was a two-time all-around national champion. She won five medals at the 2008 Summer Olympics in Beijing, including gold in the All-Around and silver in the team event.
In 2012, after failing to qualify for the 2012 Summer Olympics, she retired from competitive gymnastics but still traveled to London as an athlete representative for the Federation of International Gymnasts.
Liukin launched The Nastia Liukin Cup in 2010, which will help highlight young gymnasts. Participants will receive a Nastia Liukin-designed leotard and a warm-up from GK Elite.
As a result of the Nastia Liukin Cup Series last weekend, 36 gymnasts gained entry spots into the field for the next edition to take place at the Indiana Convention Center in Indianapolis on February 26.
COVID-19 pandemic was causing the suppression of many events. In response to the cancellations, an invitational that was geographically near was awarded a spot from the series.
Please fill in your e-mail so we can share with you our top stories!