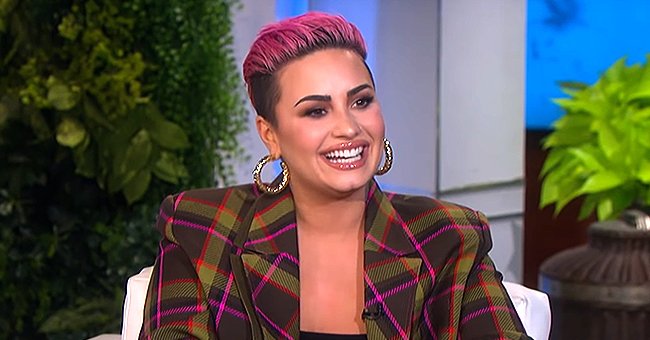 YouTube/TheEllenShow
Demi Lovato Recalls Going Skydiving on a 2nd Date She Will Never Forget — Here's What Happened
During her interview on "The Ellen DeGeneres Show," Demi Lovato shared the details of her most exciting second date, which included skydiving in Hawaii.
Demi Lovato detailed the most extravagant and thrilling second date that she has been on, which entailed jumping from an airplane at 14,000 and free falling for two minutes before opening up a parachute.
During her interview on "The Ellen DeGeneres Show," the singer revealed that she was invited to go skydiving in Hawaii as a surprise and, not wanting to say no, ended up jumping from a plan for the first time.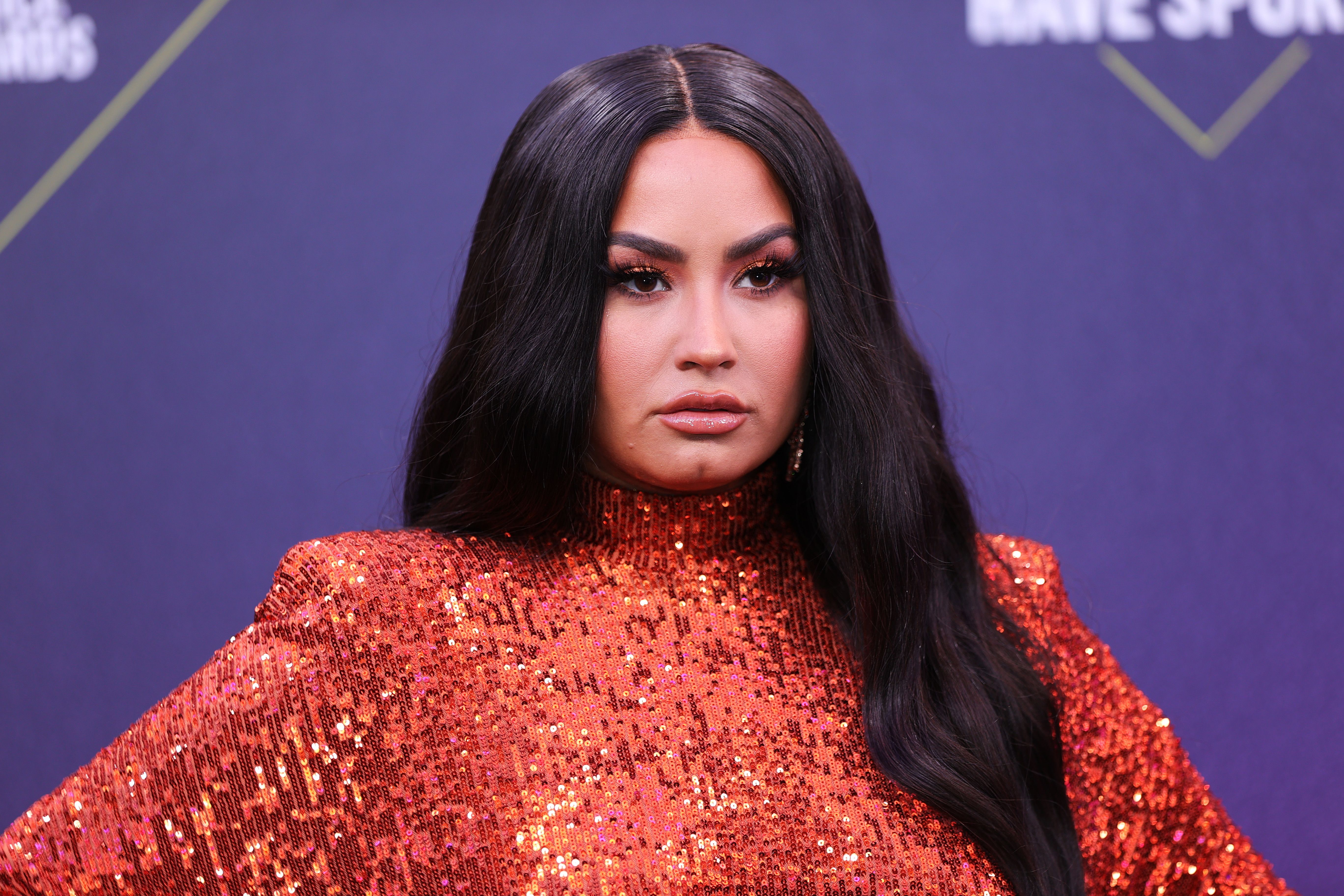 Demi Lovato at the 2020 E! People's Choice Awards in Santa Monica, California on Sunday, November 15, 2020 | Getty Images
PINK SILK JUMPSUIT
Lovato received the instructions to dress comfortably for her surprise date, so she decided that a pink silk jumpsuit and wedges were appropriate. Needless to say, she had to change before embarking on her adventure.
The Disney star jumped from the highest point possible without needing an oxygen tank and fell her way through the sky for her exciting second date with the unnamed person. She elaborated, saying:
"We go and we jump from the highest point you can go without an oxygen tank, which is 14,000 feet or above. We free fell for two minutes and I couldn't say no!"
FALLING IN LOVE?
Ellen DeGeneres asked the burning question on everybody's mind, namely, is Lovato still dating the person who took her skydiving in Hawaii?
Lovato has had to deal with many health issues, including three strokes, a heart attack, and brain damage.
Unfortunately, the two did not fall in love while falling through the sky, but Lovato did reassure everyone that she did remain good friends with the person who went to such extreme lengths for their second date.
MENTAL HEALTH JOURNEY
The "Heart Attack" singer also opened up about her docu-series, "Demi Lovato: Dancing with the Devil," which will be releasing shortly. Lovato shared about the positive feedback she has received, saying:
"There's been so much love and support. What's great is, we live in a time where nobody's perfect and we're not going to get role models by watching people not make mistakes."
Lovato takes viewers through the journey that followed after her overdose, as well as how she has managed her mental health in the docu-series, without holding any details back.
SHORT HAIR DON'T CARE
28-year-old Lovato also recently traded in her long locks for a short pixie cut and died it hot pink. The artist commented on how freeing the experience was because she used her hair as a shield to hide behind.
The cropped cut allows Lovato to live as her true, authentic self with nothing to hide behind. The actress said good-bye to her long hair in November of last year and hasn't looked back.
Since her near-fatal overdose, Lovato has had to deal with many health issues, including three strokes, a heart attack, and brain damage, all of which are detailed in her docu-series.
Lovato has also struggled with an eating disorder in the past, which has also contributed to her unhealthy mental and physical condition. Her vision has been left blurry, resulting in her not being able to drive and struggling to read.
Please fill in your e-mail so we can share with you our top stories!