Porsha Williams Alongside Mom Diane & Sister Lauren Flaunt Their Figures in Tight Pants & Tops
Reality TV star Porsha Williams looks stunning alongside her mom Diane and sister Lauren as they flaunt their curves in body-hugging pants and tops in a new Instagram photo.
Fans of Bravo star Porsha Williams are in no doubt about the importance of family to her. And Williams recently took to her Instagram page to share a stunning picture of herself posing with her mom Diane and sister Lauren.
The ladies are a true representation of beauty as they sizzle in their perfectly done makeup while flaunting their curvy bodies in tight tops and pants.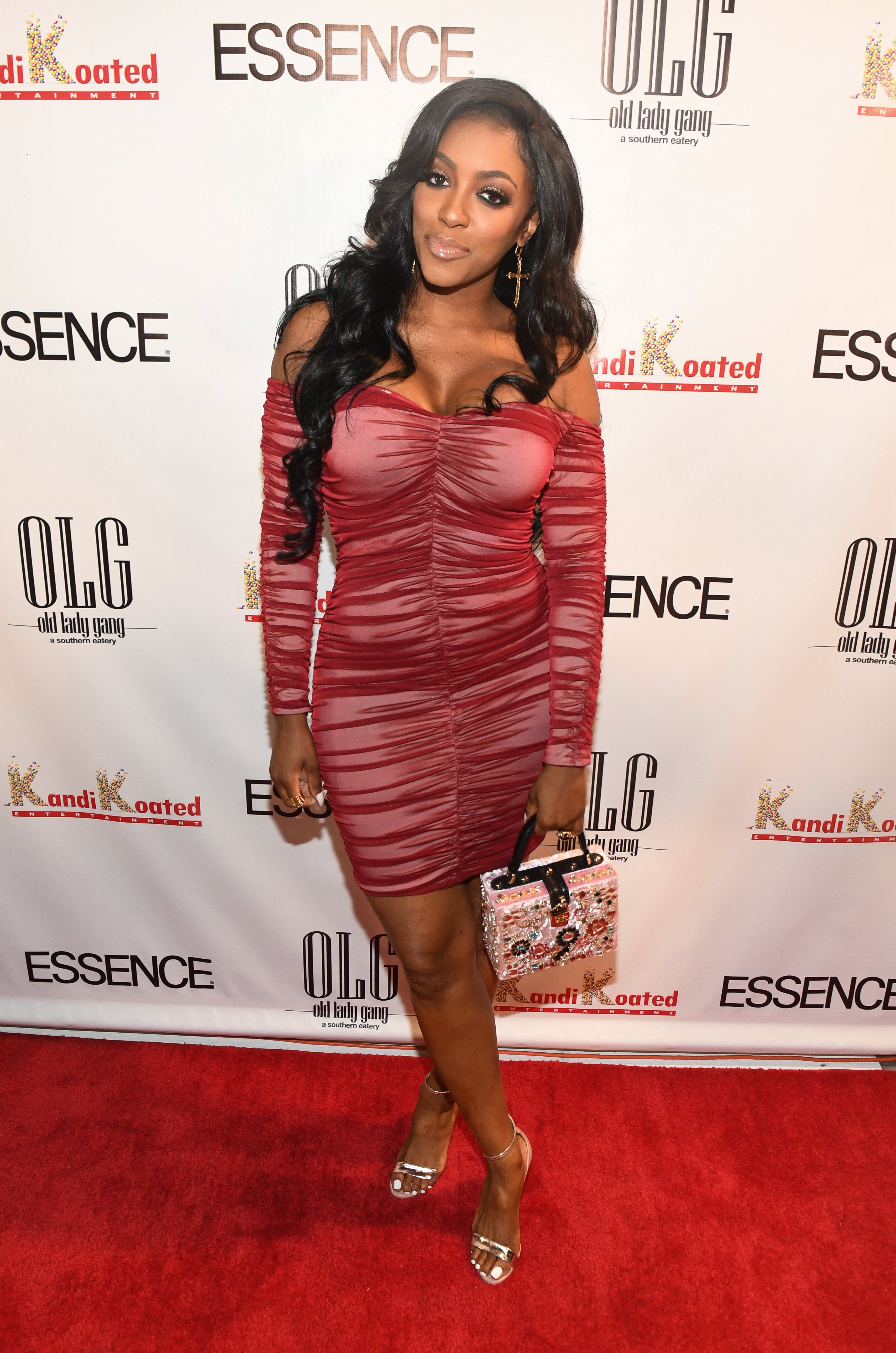 Williams looks smoking hot in her low haircut, and her beautiful white smile is curtailed by her luscious full lips, which is highlighted with nude lipstick. 
The 40-year-old flaunts her figure in a long-sleeved, turtleneck sheer blouse that she pairs with a pair of blue jeans. She completes the look with lovely chandelier earrings. Williams wrote in the caption:
"It's my family for me !! My village 🥰 Sister & Mommy @lodwill @msdianeofficial !!"
In the picture, Williams' mom can be seen sandwiched between the two sisters. And she hardly looks a year older than them while posing in her tight brown top and purple pants. 
Diane's beautiful blonde wig adds more spark to the outfit, and she poses with a bright white smile. Meanwhile, Williams' sister Lauren is also a delight to the eyes with her lovely ensemble.
The "RHOA" star debunked claims that Lauren's mom was a side chick...
Lauren rocks a zebra lining jacket on top of a white crop-top that exposes her toned belly. She finishes off the look with a pair of tight black jeans and a beautiful crisp smile. 
Since a January 10 episode of "The Real Housewives of Atlanta," where Williams sits with her mom and half-sister Lauren to talk about their unique family dynamics, much of the fan's conversations about Williams have centered on her family.
During the episode, Williams opened up about her parents' divorce and the loving co-parenting relationship between her mom and dad. The episode also saw the sisters dig into the contrasting relationship they both shared with their father. 
Also, Williams touched on her father's death when she was a teenager and how the loss exposed her to incredibly abusive situations. Meanwhile, Williams' sitdown with her family was in preparation for her book, "The Pursuit of Porsha."
Following the revealing episode, many conversations emerged online, with most people finding the trio's conversations relatable. However, there was still a section of fans who criticized it and even went ahead to label Lauren's mom, Lisa, a "side chick."
Williams, during an explosive Instagram Live session, called out the trolls and defended her stepmom. The "RHOA" star debunked claims that Lauren's mom was a side chick and revealed she got married to her dad long after her parents' divorce.
Even though Williams and Lauren have different mothers, the duo shares a very close bond and are very supportive of each other. And no amount of unfair fan criticism can rip into their enviable relationship.