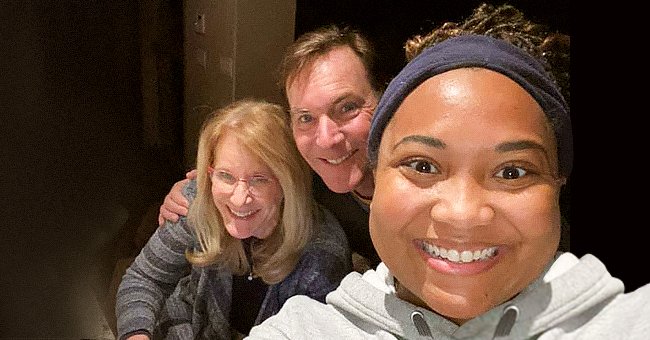 facebook.com/chelsea.timmons.56
Texas Food Delivery Driver Was Stuck with Strangers for 5 Days after Not Being Able to Get Home

A Texas food delivery driver named Chelsea Timmons found herself stuck with strangers for days when she delivered food for them. Timmons told herself that she would beat the storm, but it did not work out that way.
Chelsea Timmons, a food delivery driver, unexpectedly found herself in a stranger's home when she delivered their groceries. Detailing the event on Facebook, she shared that she lost control of her car after the weather conditions caught up with her.
Timmons wrote, "This particular weekend, I was in Austin delivering groceries, making some extra money as everyone tried to prepare for the Winter Storm. Goal was to do some runs in the morning, head home around noon."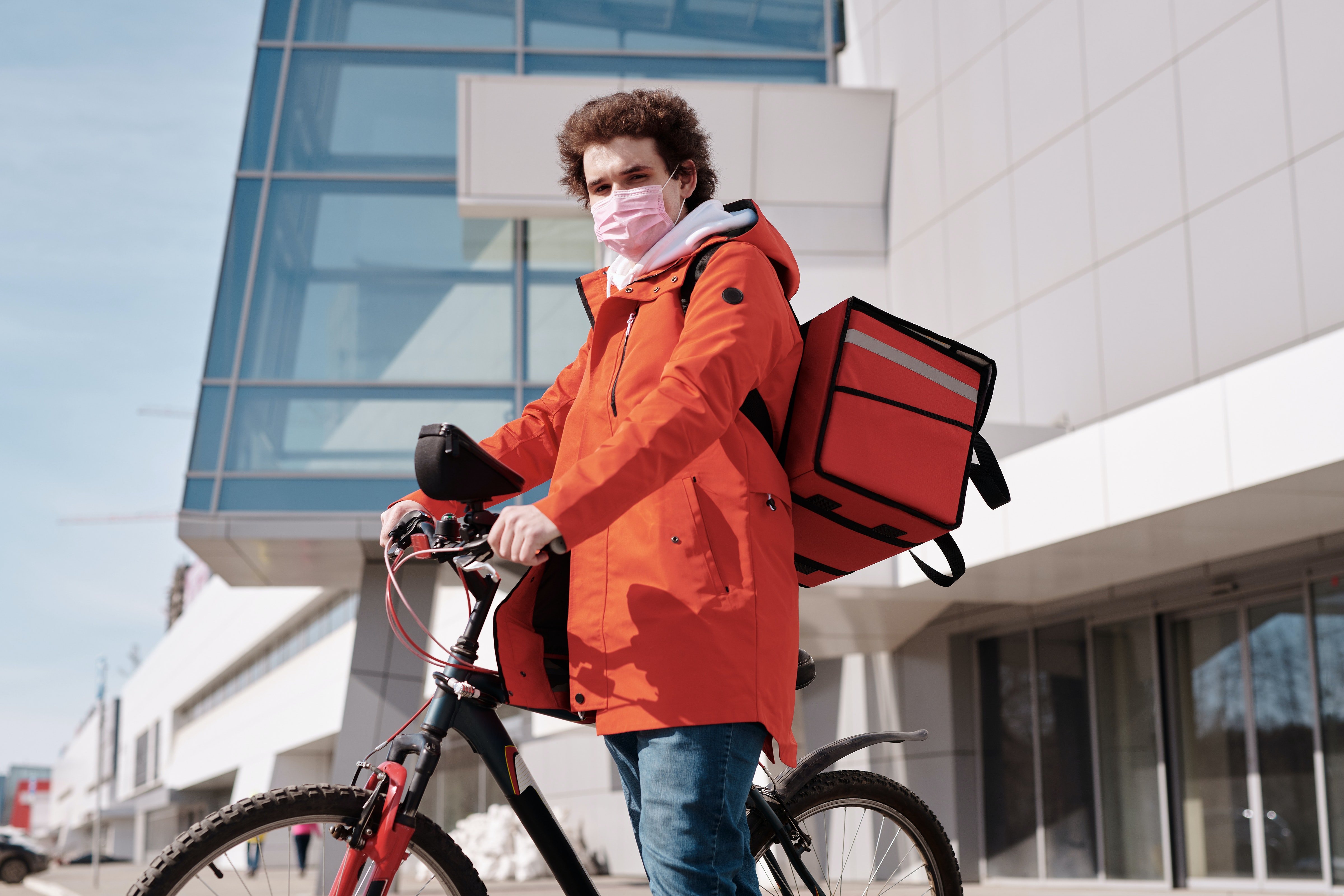 Delivery man wearing a face mask and riding a bicycle | Source: Pexels
Timmons continued to explain that she accepted her last round in the morning. At the time, road conditions were already risky for traveling, and so it took her some time to pick up the order and arrive at their home.
She explained that their house was lower than the main road, and their driveway was an incline. "I began my descent down the hill. Very cautiously. I crept downward, remembering to tap my brakes and not slam them in icy conditions," she said.
Timmons added that although she continued to tap, the car continued to speed. She tapped once more aggressively, yet the speed continued to accelerate.
After she realized what was going on, she panicked and slammed her brakes, but her car continued forward down the driveway. "I realized that I had lost control of the car. I just braced myself for impact as the car slid towards their home," she added.
Fearing for the worst, the car rolled into their flowerbed, hit their slumped tree, and then stopped. Luckily for her, she did not have enough momentum to cause massive damage.
She was not injured, her car was undamaged, their home was also intact, but she destroyed the tree. Timmons shared that she got off the car, unloaded the grocery, and informed them about the incident.
They then called AAA and were told to wait for a truck to get there. The couple allowed her to stay inside, and hours passed without hearing back from AAA.
Timmons said she tried to reach them multiple times to no avail, and later on they told her that her location was a no-go area because of the storm. She shared that she was just grateful that her car did not hit their house.
Timmons eventually made it home. She took to Facebook once again on February 20 to share the good news. The Houston native revealed that she made it home safely and that her parents and pups were happy to see her.
Timmons then thanked all the people that wished her well. She then divulged that she was looking forward to sleeping in her bed that night.
In the end, Timmons stayed with the couple for six days. According to Today, NBC News affiliate KXAN identified the couple as Nina Richardson and Doug Condon.
Condon reportedly told KXAN that at some point, they realized that they would have to allow her to stay with them for a few days, and they did not have an issue with it. Doug and her wife refused Timmons to leave whenever she suggested going to a hotel.
According to the outlet, people of the South shared photos of icicles on ceiling fans and ice skating down residential streets. Nearly a million people across the region are facing their fifth day without electricity.
The low temperatures have caused pipes to burst and flood homes. The storm has also resulted in outdoor scenes that make Texas look unrecognizable.
Please fill in your e-mail so we can share with you our top stories!