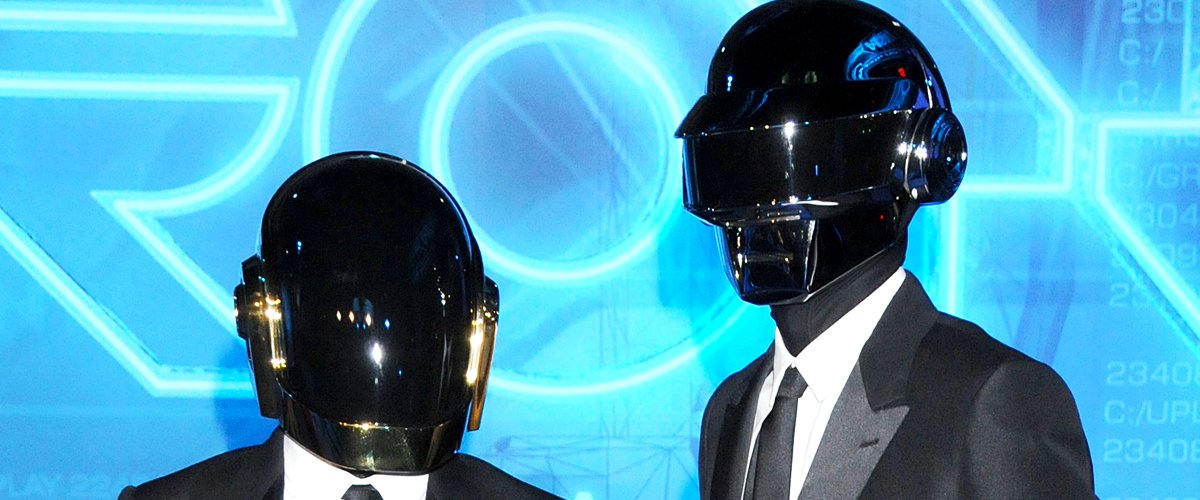 Getty Images
Daft Punk Unmasked — All We Know about Guy-Manuel de Homem-Christo and Thomas Bangalter
Guy-Manuel De Homem-Christo and Thomas Bangalter have spent the last 30 years disguised behind the space-robot masks they made famous as members of Daft Punk. But we have learned more about them in recent years.
Born and living in Paris, France, lifelong friends and collaborating musicians Guy-Manuel De Homem-Christo, 47, and Thomas Bangalter, 46, are the men behind the legendary dance music duo Daft Punk.
Even though Daft Punk has been on the scene for close to 30 years, recently announcing their surprising separation following a very successful international career, its members' identities have been protected by their famous helmets.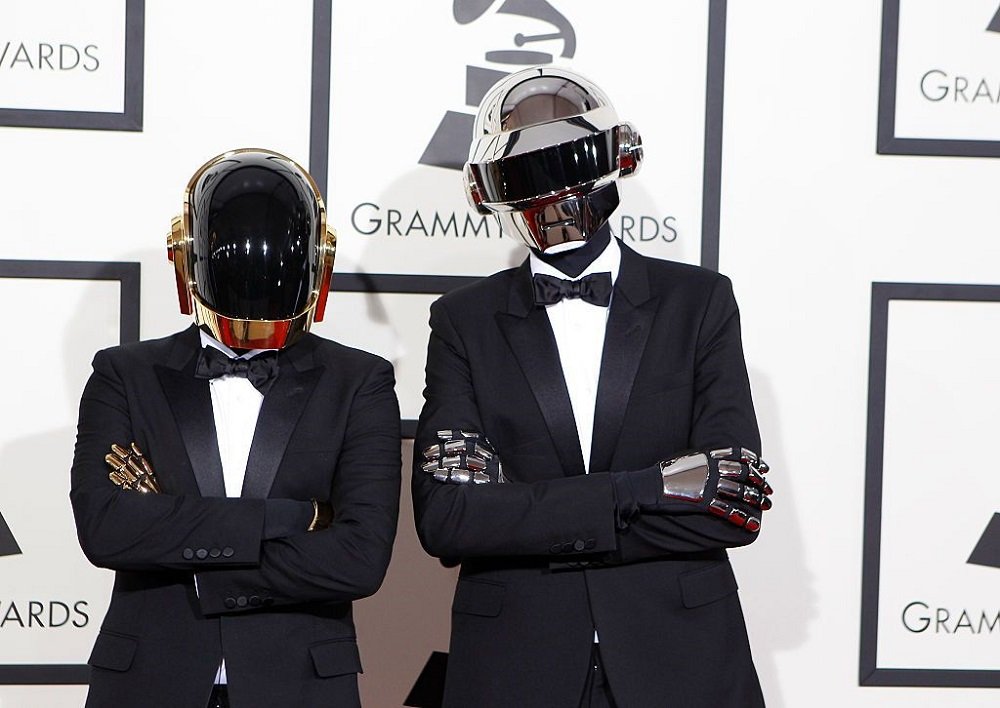 Daft Punk arriving for the 56th Annual GRAMMY Awards at STAPLES Center in Los Angeles, California, in January 2014. | Image: Getty Images.
As the helmets indicate, both De Homem-Christo and Bangalter are very private people who tend to focus on their creative work. They neither make many public appearances nor take many interviews.
But if we look back at some of the occasions when fans discovered more about the influential duo from the press (especially since the release of their groundbreaking 2001 album "Discovery"), we can learn more about them.
THEIR ORIGINS
Bangalter --the taller one-- started weekly piano lessons at six, encouraged by his parents. While he wasn't really that much into it at that young age, he eventually came to retrospectively thank them for that music education background.
Apart from having classic pianists like Glenn Gould as heroes, Bangalter cited a pantheon of remarkable keyboard players from different genres as influences, including Roger Troutman, Bill Evans, Stevie Wonder, and Keith Jarrett.
Bangalter recalls growing up watching "Superman" and feeling thrilled to be "the only one" that knew Clark Kent was Superman. This excitement later led to the idea of having secret identities as Daft Punk.
Bangalter and De Homem-Christo first met in school in Paris when the two were in the eighth grade. They spent their first years of friendship discussing art, books, films, and music, way before they started thinking about creating their own music.
In 1995, already under the name of Daft Punk, Bangalter and De Homem-Christo irrupted onto the European electronic dance music scene when they landed their first hit with the single "Da Funk." It led to the recording of their first album "Homework" in 1997.
Daft Punk recorded their first three albums at their home studio to great acclaim. It was only for their fourth album, the iconic "Random Access Memories" released in 2013, that they worked in a proper studio.
WHAT IS THERE TO KNOW ABOUT THEM
Bangalter is the most outspoken of the duo, so we know more about his background. His father, Daniel Vangarde, was a disco-music artist and songwriter that had huge success with the single "D.I.S.C.O" back in the seventies.
"Guy-Man doesn't talk too much. When he does talk, he's got a very dry sense of humor – he might be making fun of you, you never really know," said longtime friend Daniel Dauxerre about De Homem-Christo in 2013.
While there are myths surrounding De Homem-Christo's family background that suggest he is of aristocratic origins, his parents worked in advertising, although they were also big music enthusiasts.
Even though De Homem-Christo and his friend Bangalter became electronic musicians, the former recalls his father listening to classic rock (Led Zeppelin, Eagles), and De Homem-Christo admits that this is what he still listens to.
As far as we know, both De Homem-Christo and Bangalter are parents to at least two children each, but being so private about their personal lives, this is the last thing they want to discuss in an interview.
But much in their parents' fashion, De Homem-Christo and Bangalter's children made a rare public appearance in 2013, when the duo posed (dressed in suits and helmets) on the cover of Wall Street Journal next to Gisele Bundchen.
De Homem-Christo still lives in Paris, France, and Bangalter divides his time between Paris and Los Angeles, where he owns a home in the Hollywood Hills since 2004.
Bangalter is married to famous French actress Elodie Bouchez. The public had a rare opportunity to see Bangalter without a helmet in 2013 when he and Bouchez were spotted on a beach in Miami.
SURPRISING SPLIT
On February 22, 2021, Daft Punk's publicist Kathryn Frazier confirmed what the band had already announced in a final video they titled "Epilogue," released earlier that same day: they are splitting after 28 years together.
The eight-minute video implies that the "robots" De Homem-Christo and Bangalter assumed their character decided to self-destruct after taking a walk across the desert.
Even though Frazier confirmed the sad news to Variety, she didn't give away further details behind the duo's separation. She also did not offer any hints on what we should expect from the former members of Daft Punk in the future.
Please fill in your e-mail so we can share with you our top stories!