Glimpse inside NFL Icon Tom Brady's Love Story with Brazilian Supermodel Gisele Bündchen
NFL Icon Tom Brady and Brazilian Supermodel Gisele Bundchen have been making headlines since they first got married in 2009. This is a glimpse into their beautiful love story.  
Tom Brady and Gisele Bundchen are the ultimate relationship goals. The gorgeous pair shocked the world with their romance two years meeting each other on a blind date secured by Brady's friend. 
Brady admitted before the fateful blind date, and he was unsure if he was ready for any relationship. However, once the tall Brazilian bombshell walked through the doors, he was swept off his feet.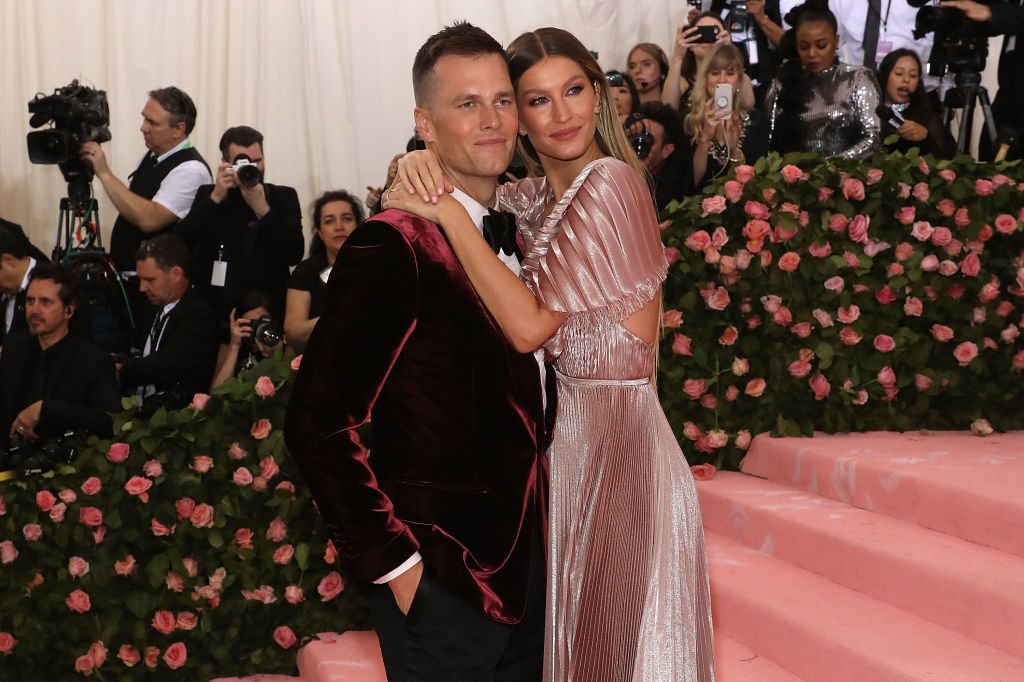 Brady was tabloid fodder due to his romantic interests. The Quarterback had been linked with actresses like Bridget Moynahan, Tara Ried and rumored to be with Ivanka Trump and Brtiney Spears. 
Brady's friend Howard Stern was the mastermind behind the blind date with Bundchen, and Brady thanks him to date. The pair made an instant connection, and talks of marriage were on the cards. Bundchen confessed:
"From the first day we met, we've never spent one day without speaking to each other,"
Two years into dating, the pair got married in a small ceremony held in their backyard. The wedding was planned in ten days, attended only by their parents. The pair later went to Costa Rica for a second wedding.
Bundchen and Brady have made their affection known. The pair is always spotted looking loved up at A-list events and NFL games. However, the relationship was not without obstacles.
In 2015, the former Patriot quarterback was implicated in deflating footballs.
During the course of their courtship, the couple faced a complicated turn. Brady had discovered his ex-girlfriend, actress Bridget Moynahan was pregnant. The quarterback dated Moynahan from 2004 to 2006. 
Bundchen and Brady learned of the news just two months into their relationship, a day before the news splashed headlines. The pair were close to calling it quits in what Gisele described as a difficult time for her.
"The news was everywhere, and I felt my world had been turned upside down."
Brady revealed that despite the difficult time, the pair made the event an opportunity to learn much about each other. Now a blended family, Gisele refers to Brady's eldest son, Jack as her bonus child.
The rock-solid couple now celebrating their 11th anniversary on Instagram seemed to overcome their difficult moments. The successful blended family welcomed their first child Benjamin in 2008 and Vivian in 2012.
The news was not the last time the couple experienced challenges in their relationship. In 2015, the former Patriot quarterback was implicated in deflating footballs. After, rumors reported the pair's relationship was tense.
The pair quickly refuted the claims. In 2020 the pair celebrated their 11th anniversary posting their feelings for each other on social media. The pair will celebrate their 12th anniversary in February this year.