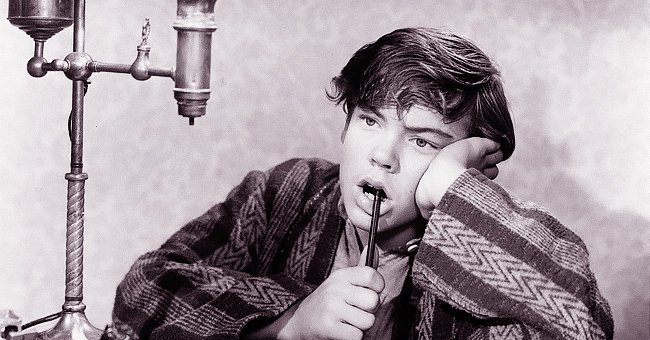 Getty Images
Bobby Driscoll's Friend Billy Gray Reveals What Led to the Former Disney Child Star's Tragic End
A tragic end befell Bobby Driscoll in 1968. Recently, the former Disney child star's friend Billy Gray made a shocking revelation about how his tragic end came about.
Like Bobby Driscoll, Billy Gray also began working in Hollywood at a young age. Gray told Fox News that puberty played a particularly devastating role in his friend's career.
"Like many adolescents, he developed a rough complexion," Gray explained. "You know, pimples and all that kind of stuff. And I guess Disney thought he was no longer useful for them."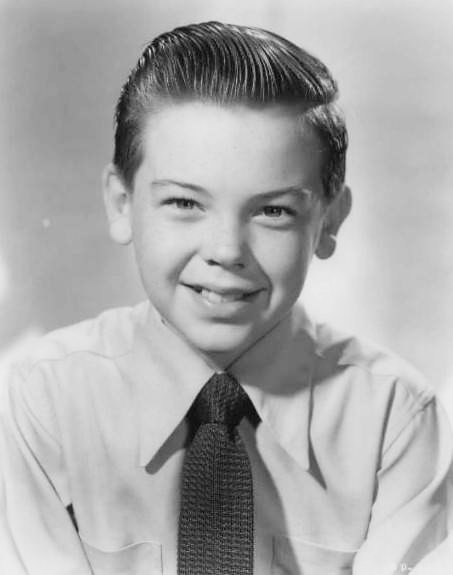 Actor Bobby Driscoll at age12 in a studio portrait taken in 1950 | Source: Wikimedia Commons/ NBC Television Network, Bobby Driscoll 1950, marked as public domain, more details on Wikimedia Commons
Several reports claimed Driscoll had to conceal his pockmarks with heavy makeup, and his voice deepened. It was such an unexpected fall from grace when he was dropped by his studio in 1953.
Gray said Driscoll came to the studio one day, and they wouldn't let him in the gate, saying he was fired. "He was devastated," Gray said. "He was treated so rudely by Hollywood."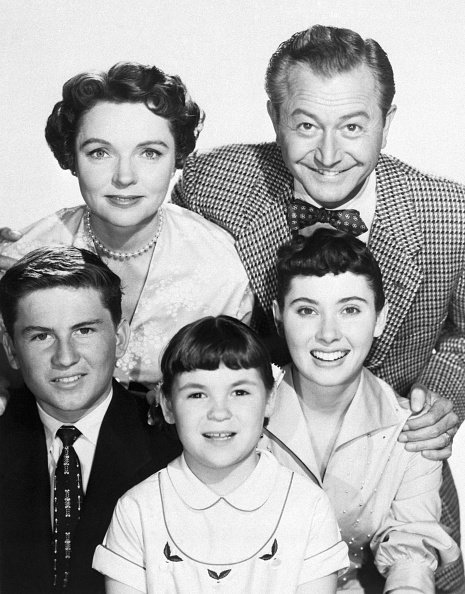 Robert Young, Jane Wyatt, Billy Gray, Lauren Chapin, and Elinor Donahue from the show "Father Knows Best," circa 1955. | Photo: Getty Images
Gray said the news did not sit well with Driscoll. Although he tried to find steady work on several television shows and guest appearances over the years, he never regained his fame.
As a high school student, Driscoll encountered bullying resulting in his grades dropping. According to Gray, his friend eventually became dependent on heroin.
Today, all he remembers of Driscoll is his friend, not the fallen child star.
Gray said Driscoll never found his way and made up his mind to do that. Driscoll was arrested many times in his later years for drug possession, assault, burglary, and check kiting.
In 1961, he entered rehab. When Driscoll moved to New York, Gray said he lost touch with his friend. Later, he said he heard Driscoll was found overdosing in an abandoned building.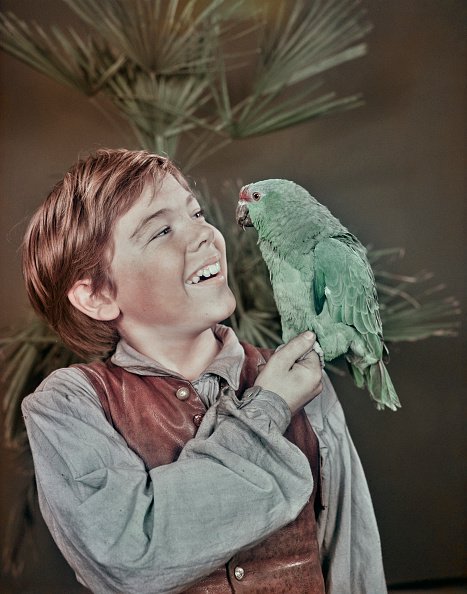 Bobby Driscoll posed in costume during filming of the film "Treasure Island" in England in December 1949. | Photo: Getty Images
The whole thing was really horrific for Gray. Today, all he remembers of Driscoll is his friend, not the fallen child star. "He really was a sweet guy," Gray shared. "A lovely guy, a dear friend."
Meanwhile, according to Entertainment Weekly, the cause of death of Driscoll was a hardening of the arteries, a common collateral effect of long-term heroin use.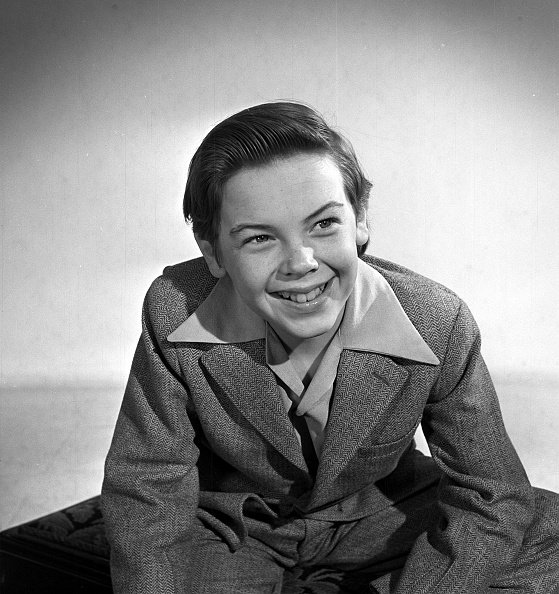 Bobby Driscoll pictured in 1949. | Photo: Getty Images
Unclaimed by his family, the poverty-stricken 31-year-old's remains were eventually buried alongside other unidentified bodies in a mass, unmarked grave on Hart Island.
At age nine, Driscoll became the first human to be signed by Disney Productions. Upon winning a Juvenile Oscar at the age of 12, he voiced the title role in 1953's animated film "Peter Pan."
Please fill in your e-mail so we can share with you our top stories!