Niecy Nash Sets Hearts Racing on a Yacht Showing Her Long Legs in a Versace Swimsuit & Pareo
Former "Clean House" host Niecy Nash celebrated her 51st birthday by flaunting her epic yacht adventure and revealing her gorgeous body in a Versace swimsuit and pareo.
Niecy Nash showed off her voluptuous frame in two posts shared on Instagram on Tuesday, February 23. The actress was having a wild time with her friends and family on a cruise.
Dressed in a stunning yellow and black patterned swimming costume and sarong from the Italian luxury fashion brand Versace, Nash looks radiant in the sun as she poses on the boat.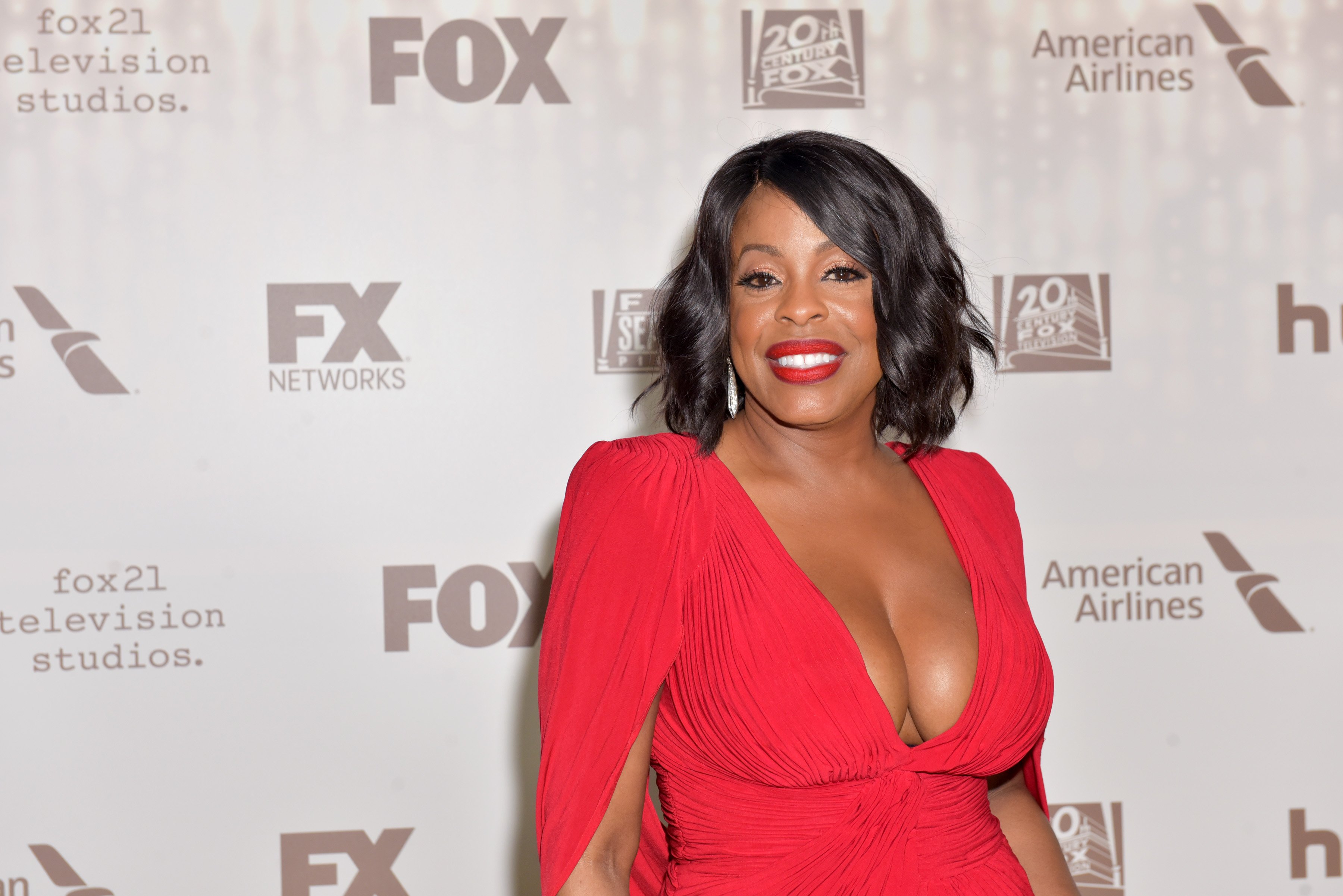 The starlet has gold jewelry to compliment her outfit, including hoop earrings and several bangles on her wrist. She also poses with her wife, Jessica Betts, who has on a rustic safari shirt and brown hat.
Both Betts and Nash are wearing sunglasses. Nash shared her family dancing in videos (who were also clad in yellow) and of a dolphin swimming next to the boat, plus a picture of her strawberry cream cake. She said:
"Spent the day snorkeling & whale watching with the fam."
Before Betts, Nash was married twice. First, she was married to Don Nash from 1994–2007, and then she was with Jay Tucker for eight years until they were divorced last year.
When interviewed about her marriage with Tucker, she expressed that what she had learned was that loving someone else was a selfless act. Her advice was to lessen the pressure on oneself, especially about minor things.
Nash had to fight to break away from the acting roles that she was restricted to by producers and directors.
Nash had always been good friends with singer and songwriter Jessica Betts. But when she was going through her divorce with Tucker, the dynamic between the two women shifted.
The couple was married in Ventura County in California in August 2020. The ceremony was beautiful, and they were happily photographed surrounded by white flowers. Nash articulated:
"My choice now in a partner has nothing to do with who I've always been. It's a matter of who I am in this moment."
Nash has always been determined and headstrong. Her rise to fame was far from straightforward. Pegged singularly as a comedian, Nash was told that she was too chubby and to fix her teeth.
Nash had to fight to break away from the acting roles that she was restricted to by producers and directors. Her role on HBO's "Getting On" earned her two Emmy nominations and sparked a shift in her career.
Nash said she bided her time and then explained to her team that she wanted to break out of the comedy mold. Since then, she also starred in "Claws" as the fierce character Desna Simms.
Nash experienced several hardships in her personal life, including seeing her mother shot and burying her only brother. However, these tragedies have only made her success more powerful.