See Whoopi Goldberg's Granddaughter Jerzey in Cute Photos Showing Natural Beauty & New Haircut
Whoopi Goldberg's granddaughter Jerzey Kennedy flaunted her new haircut, natural beauty, and long legs in a black ensemble on her Instagram page.
Jerzey Kennedy, the granddaughter of the popular Whoopi Goldberg, shared beautiful pictures of her new haircut and natural beauty on her Instagram post. 
She was dressed in a black top and pants with a long spiraled silver neck chain, as she snapped in a dark background. She rested her right arm on a surface, dangling closely beside her face. She pouted with her shiny eyeballs and captioned the post, "no cap."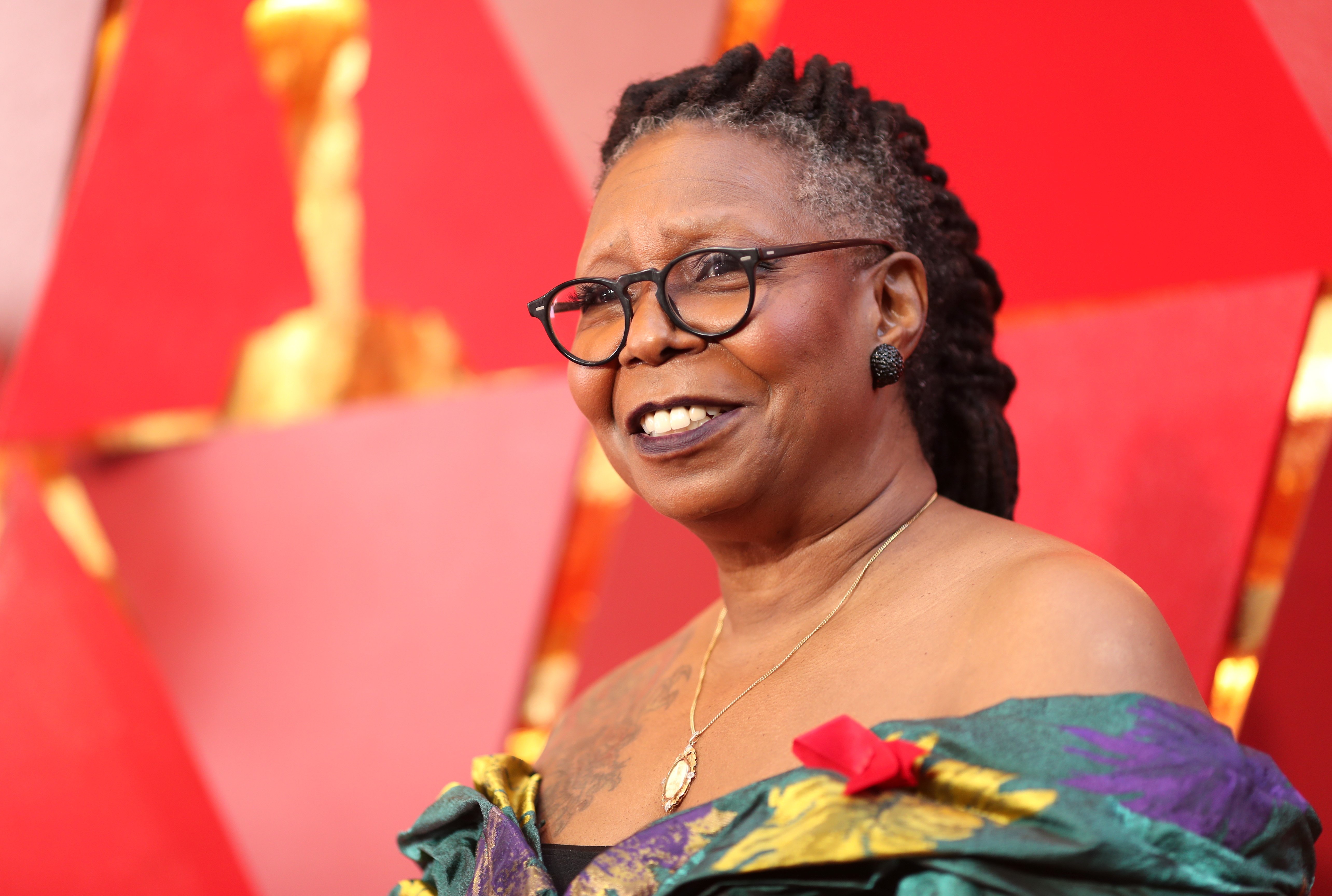 In the other pictures she snapped in a washroom, she wore a long brown furry coat with the zipper open. She posed stylishly and carried her black backpack across her left shoulder with her right hand on her hair. 
In the third frame, she squatted, showing off her long legs in her bright lemon socks, her right hand on the washing machine and her left hand on her head.
The pictures showed off her long beautiful legs in a fluorescent lit room painted in solid colors. Her fans and followers liked and commented on her beauty and how she was on fire.
Another fan commented on her height, and how she made the room look smaller because of it. Another fan welcomed her to death row with a laughing emoji, to which she agreed.
Goldberg is a people person and loves having people around her; this made her buy a home in New Jersey. 
Her grandmother, Goldberg, is an Oscar-winning actress, comedienne, and current co-host of "The View." Goldberg has a daughter, Alexandra Martin, three grandchildren, Amara, Jersey and Mason, and a great-grandchild, Charli Rose. 
Goldberg loves her grandchildren and claimed they look up to her for adventure and not for food as other typical grandmothers. 
Goldberg is a people person and loves having people around her; this made her buy a home in New Jersey. She loved the neighborhood because there were a lot of people there and it didn't have a fast-paced lifestyle.  
During the pandemic last year, the star actress openly displayed her generosity and people skills. She opened her home for the Jersey 4 Jersey COVID-19 pandemic relief fundraiser to support people, frontline workers, and other essential employees. 
Concerning her career, the 51-year old grandmother pulled out of the London stage version of her musical, "Sister Act," even though it was postponed from this summer. She was due to star as a singer but was disappointed it did not go as planned due to the pandemic. 
Goldberg remains a source of inspiration to her family members, including
Amarah
, who claimed she draws
her artistic inspiration
from her and her mother, as they inspired her to be better and practice harder.