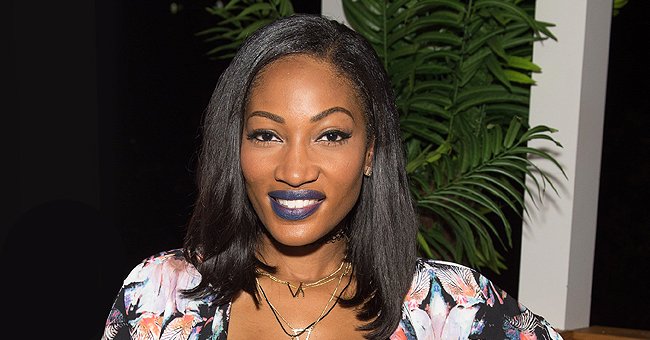 Getty Images
Erica Dixon's Twins Eryss & Embrii Adorably Pose on a Table in Ruffled Brown Sweaters (Photos)
Erica Dixon posted adorable pictures of her twins Eryss and Embrii posing on a table in ruffled brown sweaters on Instagram.
"Love and Hip-Hop" star Erica Dixon posted adorable pictures of her twins Eryss and Embrii in brown ruffled sweaters and brown shoes on the twins' Instagram page. Dixon captioned the pictures:
"Sweater weather is the forecast for today, and we're all for it!"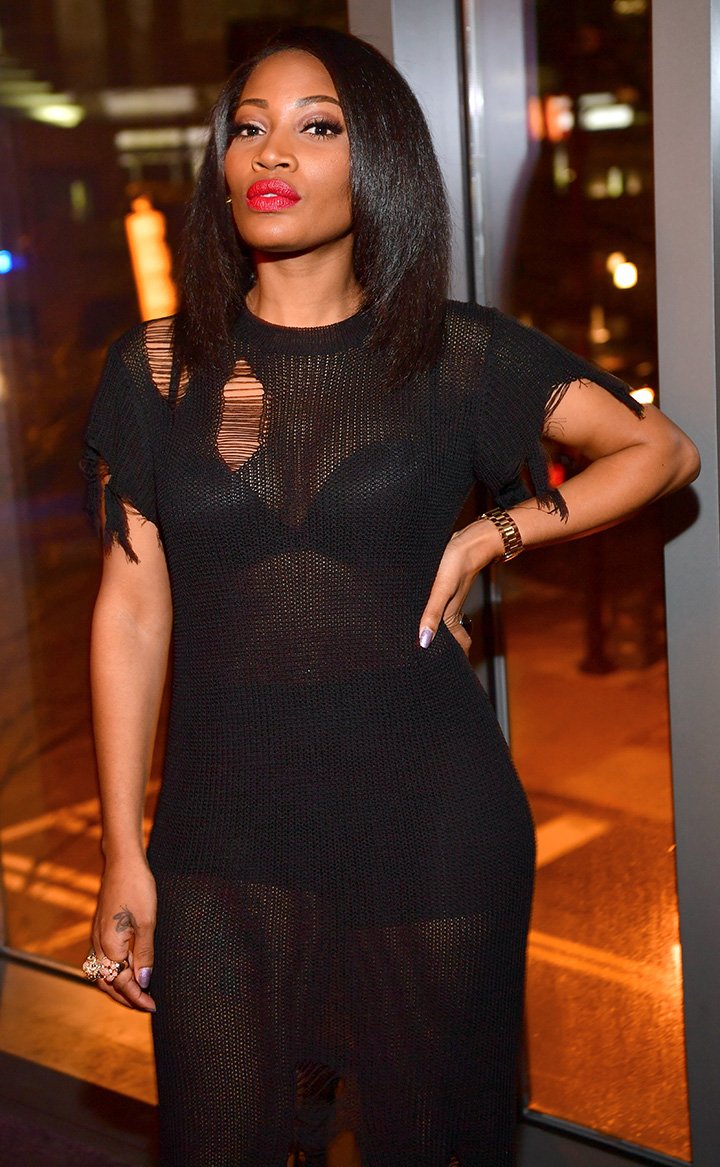 Erica Dixon attends a party at the Gold Room on January 19, 2017 | Photo: Getty Images
The twins sat on a white table directly in front of a grey sofa and colorful throw pillows as they showed off their gorgeous looks. One of the twins raised her hands while another placed both hands on her legs as they both grinned at the camera.
In the second picture, Embrii stood on the table with her hands held together, while Eryss sat watching her, and both of them were grinning in their French braids and knotted hair.
The fashionable twins looked adorable and gorgeous in their long-sleeved brown sweater, blue jeans, and brown sneakers as they modeled the Ruffle Me Sweater.
The post got many reactions from fans who felt the adorable twins were growing up so fast and remained beautiful. Many of the fans noted the beauty of the twins and how cute and pretty they are.
Dixon had always posted videos and pictures on her social media page of the twins since they were born in May 2019. Dixon kept her pregnancy private and away from public view till she was 15 weeks gone.
She then took a short break almost two months after their delivery due to the stress of caring for them and juggling her career and everyday life but continued afterward.
Dixon maintained she had to go vegan before and throughout her pregnancy.
She had to leave her babies at the hospital for some time after they were born. They were delivered earlier than the due date and had to remain in the hospital, which was heartbreaking for Dixon.
The arrival of the twins was also tough on Emani, Dixon's first daughter and a teenager, who had to accept and adjust to having toddlers.
Dixon had always been private on the identity of the twins' father since she got pregnant, much to the curiosity of the public and her large fan base and followers.
However, she posted a picture of her family on Halloween, dressed up as the Addams family. The post was the first picture she would ever share of the twins' father whom she claimed had no Instagram account.
She also shared vague pictures of the twins with their father at the pediatrician on his birthday and gave scanty information about him. Now that Dixon continues to share photos of the twins, fans just can't get enough!
Please fill in your e-mail so we can share with you our top stories!