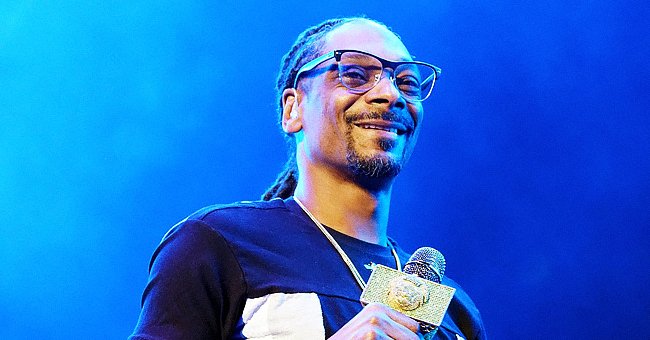 Getty Images
Snoop Dogg's Wife Shante Enjoys Grandma Duty Playing with Her Adorable Granddaughter Cordoba
Shante Monique Broadus showed off grandmother skills and duties as she played with her granddaughter. She posted the playtime on her Instagram page.
Shante Monique Broadus, the wife of Snoop Dogg, showed off her grandmother skills as she played with her adorable granddaughter and shared it on her social media page.
In one of the pictures, Shante wore red printed pants and a black jacket while carrying her elder granddaughter across a blue-lit hallway in a building.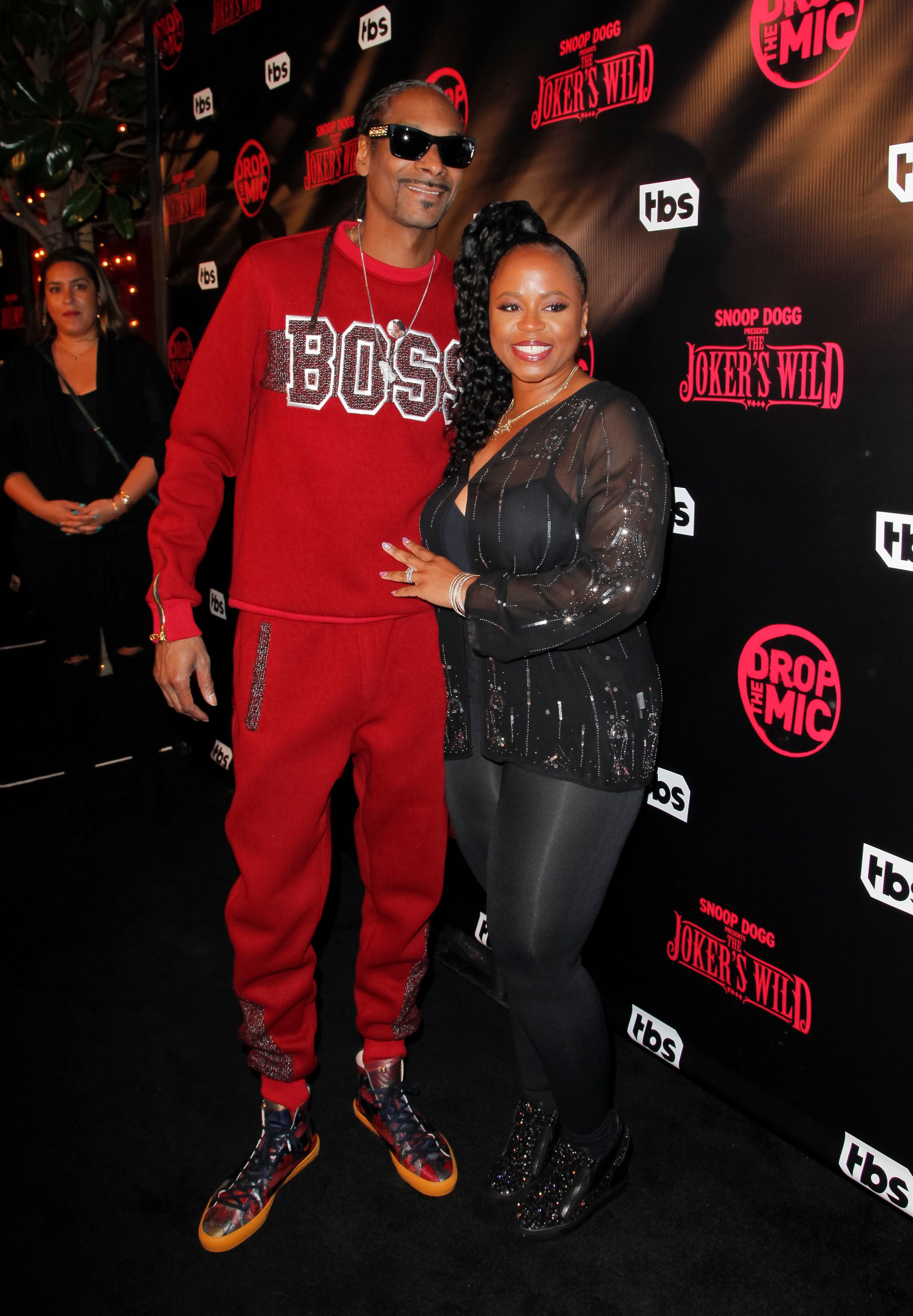 Snoop Dogg and Shante Broadus at the premiere for TBS's 'Drop The Mic' and 'The Joker's Wild' at The Highlight Room on October 11, 2017. | Photo: Getty Images
She shared pictures carrying and dropping the baby in her black top and print headscarf and another where she held her lovingly. The baby wore a white top, and they were both dressed in white sneakers as they enjoyed their time together.
In another picture, the adorable baby was playing with a white colorful toy drum labeled "Canes" in red print. She sat on a chair in front of a black cushion as she drummed away playfully.
The proud grandmother shared a picture and video of her 5th grandbaby that was born by Phia Barragan, her first son's girlfriend, a few days ago on her Instagram page.
In an earlier February post, Barragan shared a beautiful picture of her older daughter sitting on a bicycle in a pink long-sleeved top, black skirt, and white crocs.
Although they already filed for a divorce, Snoop admitted to falling back in love with Shante.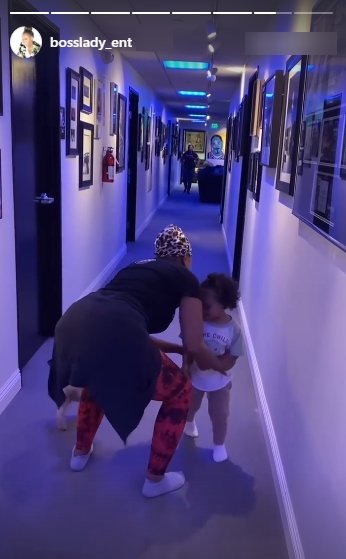 A picture of Shante Broadus trying to lift her granddaughter. | Photo: Instagram/Bosslady_ent
Snoop Dogg, born as Cordozar Calvin Broadus Jr., got his name from his mother, who thought he looked like Snoopy from the "Peanuts" cartoon. He started his music journey as a chorister in his local Baptist church before he started rapping in his sixth grade.
He was trained by Dr. Dre since the early 1990s, and his first album made its way to the number 1 spot on hip-hop's billboard. This was a milestone for him as he continued on the success ladder and hall of fame.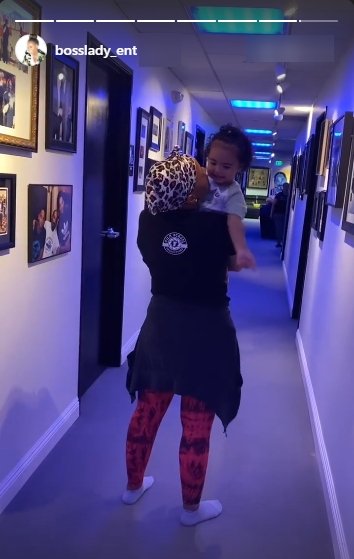 A picture of Shante Broadus carrying her granddaughter. | Photo: Instagram/Bosslady_ent
He started exploring as he moved from rap and started acting in several movies. In his quest for success, however, he had issues with the law and was convicted of cocaine and gun possession, and trial for murder charges, of which he was acquitted.
In 2012, Snoop Dogg changed his name to Snoop Lion after he visited Jamaica, and a priest called him the light and lion. He released an all-reggae album titled "Reincarnated" afterward.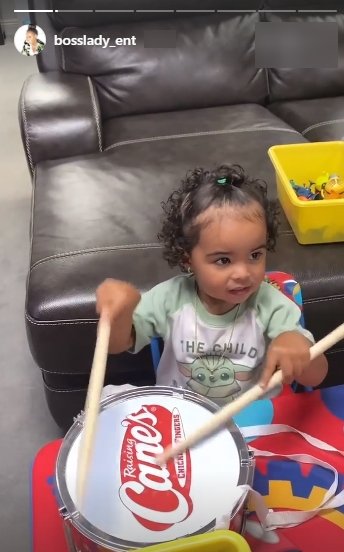 A picture of Shante Broadus' granddaughter beating a drum. | Photo: Instagram/Bosslady_ent
Despite being a celebrity, Snoop is a family man who has been married to his high school sweetheart, Shante Taylor, since 1997. They have two sons and a daughter and have been together despite all the difficulties they went through as a couple.
Although they already filed for a divorce, Snoop admitted to falling back in love with Shante. He withdrew the case because he thought that was not God's plan for him and his wife.
He threw a surprise party in January 2008 for himself and his wife to renew their wedding vows. He admitted that Hollywood and its drama reduced the time and attention he had with his wife, and he held the party to make amends.
Last year, Snoop shared a photo of them celebrating their 22nd marriage anniversary as the grandparents continue their love journey.
Please fill in your e-mail so we can share with you our top stories!