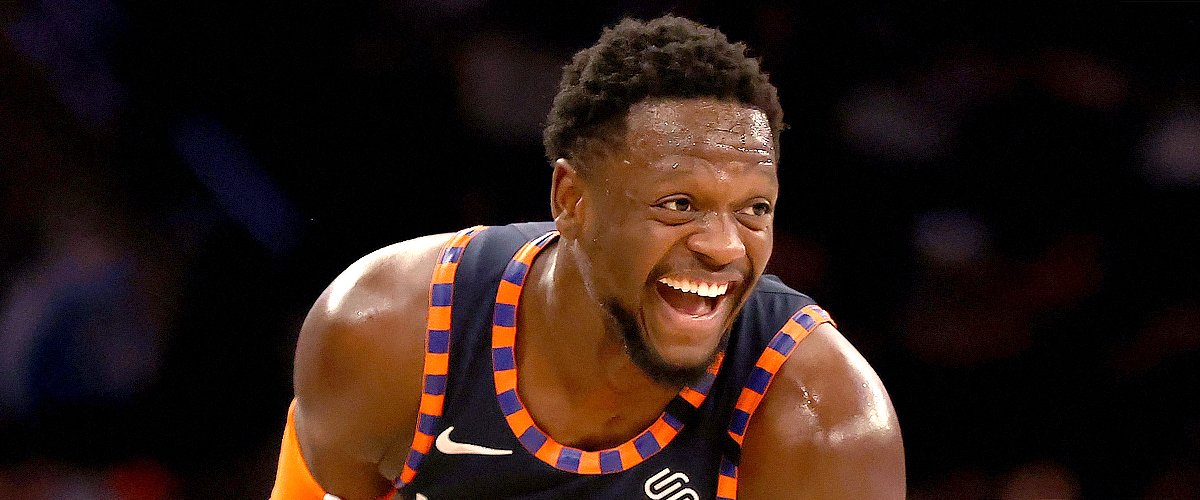 Getty Images
Julius Randle's Personal Life — His Single Mother, Fashion Entrepreneur Wife and More
New York Knicks star Julius Randle has overcome the highs and lows of his NBA career. The women in his life have been his strength and motivation.
Julius Randle, 25, is a professional basketball player who currently plays for the New York Knicks team. Although at this time he seems to be in the best moment of his sports career.
After a difficult start in the NBA and navigating various pitfalls, Randle's career seems to have established itself, and continues to become an excellent player and supporter for his team.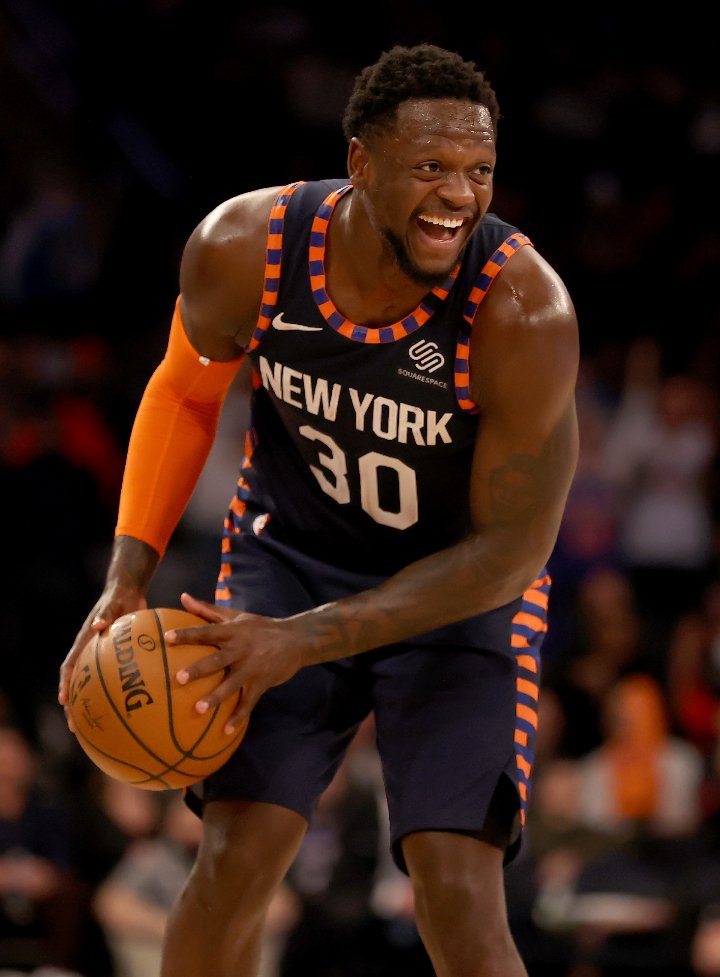 Julius Randle in the game against the Chicago Bulls at Madison Square Garden in New York City, in February 2020. | Image: Getty Images.
His presence and size have allowed him to face taller players using his wits and skill as well. But all this is secondary to the influence that his mother's support has had on him
But his mother Carolyn Kyles is not the only woman in his life. Randle has an older sister, Nastassia, with whom he grew up. His mother is a single mother who worked hard to support her two children alone.
While he was in college, Randle was invited to a birthday party and from the moment he saw the blonde birthday girl he was in love with her. After getting to know each other a little more, he was convinced that this was his girl.
Kendra Randle, 24, is a Kentucky girl raised by a single mother. She was turning 20 when a classmate from the University of Kentucky brought Randle to her party. In a polite and courteous young man, he caught her attention and after several dates, they were a couple.
After dating for a while, Julius invited his then-girlfriend on a vacation. The destination he chose was the destination Kendra dreamed of all her life, Greece.
Before ending his stay, the NBA star planned a special situation to get on one knee and ask the question, to which Kendra very confidently and happily answered yes. The wedding was celebrated surrounded by friends and family in a place on the seashore.
The towering gamer and his tiny girlfriend made their debut as a father a few years ago. He announced the arrival of his first child with his fiancee Kendra, a boy named Kyden. During the wedding, seven-month-old Kyden joined the ceremony.
After the wedding, the family of three went on their honeymoon to Hawaii where they enjoyed water sports and lots of family time. Kendra was very supportive of her husband during his NBA beginning.
Julius' first season as a professional basketball player began and ended in 14 minutes. During the opening game that he entered from the beginning, the player broke his leg, missing the entire season.
His mother and fiancée were by his side during the difficult recovery and helped him maintain his faith and hope to return as an even better player. The NBA star made a low-key return but enough to ensure a good spot.
Being an NBA star and being a family man requires great commitment and strength. For Julius, it has been a question of organization and sacrifice. However, he does his best to be with his son and his wife while he delivers everything on the court.
He learned from his mother that she made sacrifices to support her family. The player knows that without the support of his mother he would not have succeeded. And it has always been there for him, so his family is the most important thing.
During this time of quarantine by COVID-19, the entire family has been going through a new experience, they are in Texas. After a good season with his new team, the New York Knicks he hopes to stay a few more years.
His time with the Los Angeles Lakers was not the best however, in the Knicks he has found his place and his team. The result of unity and good work is seen on the court and in the minds of the players, there are Knicks for a long time and getting better.
A SIMPLE GIRL FROM KENTUCKY
Kendra enrolled at the University of Kentucky where she studied fashion design and merchandising. She has taken advantage of her talent and her studies to develop a virtual store where she offers children's clothing designed by her.
She is an entrepreneur, mother, and fellow wife of Julius, she has stood by her husband's side helping him pursue his NBA career. Kendra launched her own clothing brand: Kalore whose motto is that women feel pretty and sexy.
Please fill in your e-mail so we can share with you our top stories!