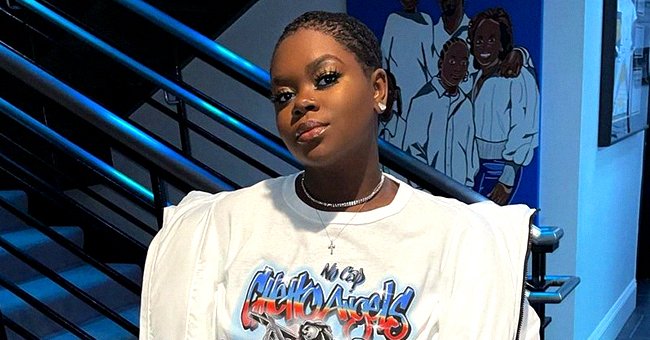 Instagram/princessbroadus
Snoop Dogg's Daughter Cori Shows Her Slimmed-down Body Posing in IG Snap in an All-White Outfit
Snoop Dogg's only daughter Cori flaunted her slimmed-down body in a gorgeous all-white outfit in a snap on her official Instagram account @princessbroadus.
Famous rapper and actor Snoop Dogg's daughter Cori Broadus posted a beautiful snap on Instagram showing off her slimmed-down figure. Complimenting her bod, the rapper wore an all-white outfit, showing off her curves.
Going for an elegant shot, not only were Broadus's clothes white, but the background was exactly the same shade, making for a beautiful aesthetic. This color in contrast with her divine dark skin as well as the sparkle of her necklace gave off a graceful tone.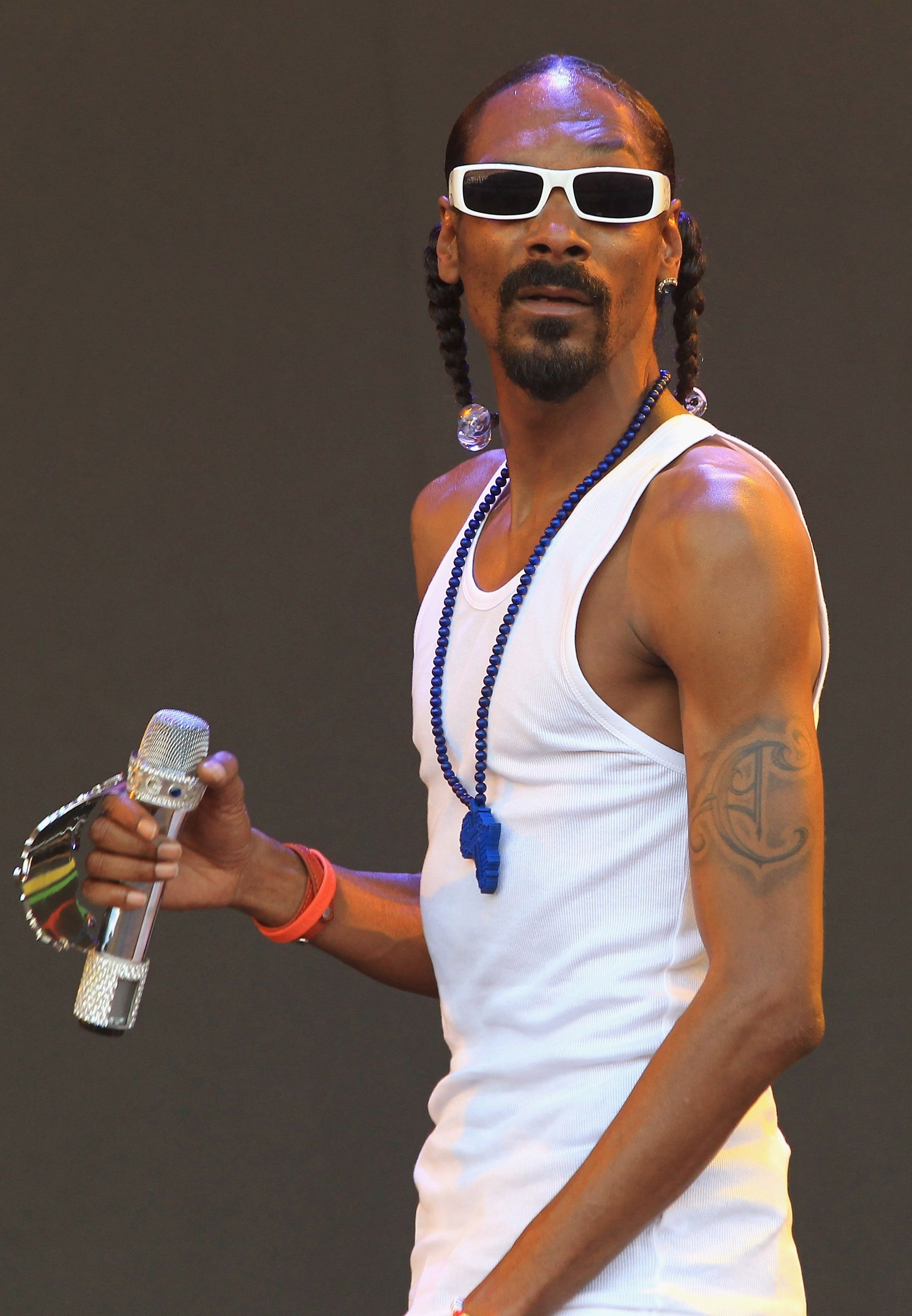 Snoop Dogg at Worthy Farm performing at the Glastonbury Festival on June 25, 2010 in England. | Photo: Getty Images
MINIMALIST AND MAKING WAVES
The comment section blew up, with followers complimenting Broadus on her simple yet exquisite snapshot. Hearts, fires, and emojis all across the spectrum came flowing in forcefully. Even her mother Shante Broadus reacted by commenting:
"The All White ? ? ? "
The creamy color is certainly the center of this minimalistic look. However, Broadus's classy and almost completely shaven hair, integrated with her light make-up elevated the quiet yet booming vibration screaming out from the snapshot.
SLIM AND SLICK
Not only is this outfit delicate in its approach but it also exaggerates Broadus's slimmed-up figure. Grabbing tightly onto her thighs and stomach, with her bust sticking out, the daughter of the talented Snoop has nothing to hide.
Snoop generally has a good relationship with all of the women in his life.
Broadus is not the only one who is working on improving her overall health. Her father also has a history of working out for the cameras, posting snaps of his new six-pack on his Instagram for all the wide world to see.
RAPPING IN THE BLOOD
Not only do Broadus and her father share a passion for fitness, health, and sharing their hot bods online, they also share a knack for rapping. Broadus created a debut single for her cousin Brandy called "Sittin in my Room," the lyrics of which reflected the title reading:
"Be sitting up in my room, back here thinking bout you."
Taking to Insta, Broadus thanked all her fans for their support. She excitedly informed them that there would be more music in the future and asked everyone to watch the music video if they hadn't already done so.
FAMOUS FAMILIA
Fame runs through this family's blood as Snoop is related to two women in the limelight who are both his cousins, namely Brandy and WWE superstar Sasha Banks. Last year, Snoop publically congratulated Banks on her most recent win.
It is said that the infamous rapper was, in a sense, responsible for Banks' career. This is because after taking his cousin with him to WrestleMania in 2008, the now wrestlingchampion was inspired to pursue a career in the sport.
From his cousin to his daughter, it appears that Snoop generally has a good relationship with all of the women in his life. This is except for his wife, where the both of them walked a tumultuous journey together, at least at the beginning of their partnership.
From separating to getting back together to cheating scandals that rocked the rumor mill, these two had a wild ride. However, after fighting long and hard to keep it together, the partners are finally in a stable place as of right now.
Please fill in your e-mail so we can share with you our top stories!