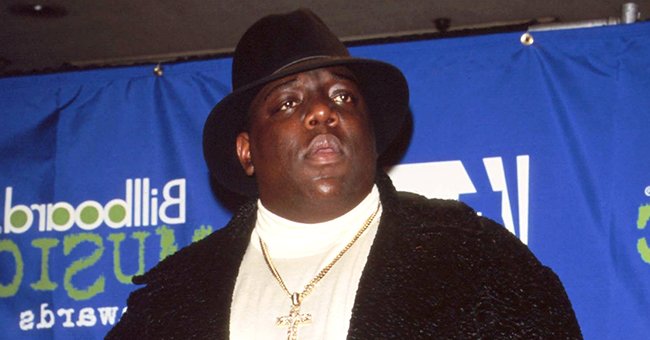 Getty Images
Notorious BIG's Daughter T'yanna Looks Beautiful Showing Her Voluptuous Lips & Dreamy Gray Eyes

T'yanna Wallace, the daughter of the iconic late rapper, Notorious B.I.G., recently took to Instagram to flaunt her luscious lips, mesmerizing eyes, and flawless face.
Christopher "Notorious B.I.G." Wallace left a huge mark on the music industry, and his rap legacy still lives on now, almost 24 years since his tragic death. The rapper also has his two kids, T'yanna Wallace and C.J. Wallace, who keep his memory alive.
Wallace's daughter, who was just a child when he died on March 9, 1997, is the spitting image of her father. T'yanna is all grown up now, and her social media is full of sexy and stylish photos which reflect her charismatic personality.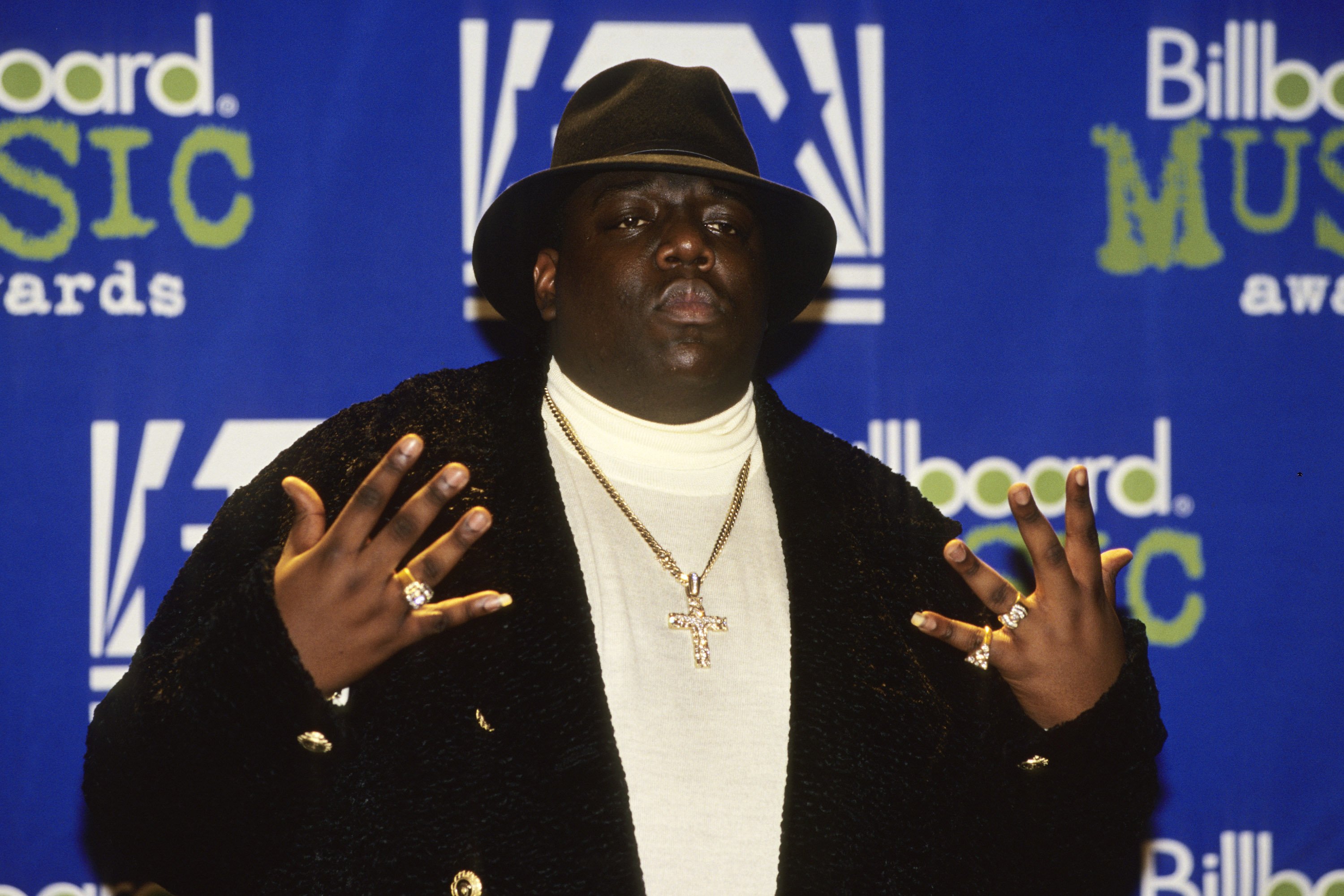 Notorious B.I.G. at the 1995 Billboard Music Awards in New York on December 6, 1996. | Source: Getty Images
Recently, T'yanna delighted her fans with a video clip on her Instagram story where she donned a glamorous makeup look while posing in front of a colorful Louis Vuitton print background.
The fashion designer turned her head multiple times to show off all the angles of her face which glowed with shimmering bronze, gold, and nude colors.
T'yanna's piercing eyes sparkled as she batted her eyelids, flirting with the camera with her thick long lashes while she pouted her glossy voluptuous lips.
The star, who admitted to applying her own makeup, was also adorned by lavish jewelry on her wrists and neck while pulling her hair back using a pair of cool sunglasses.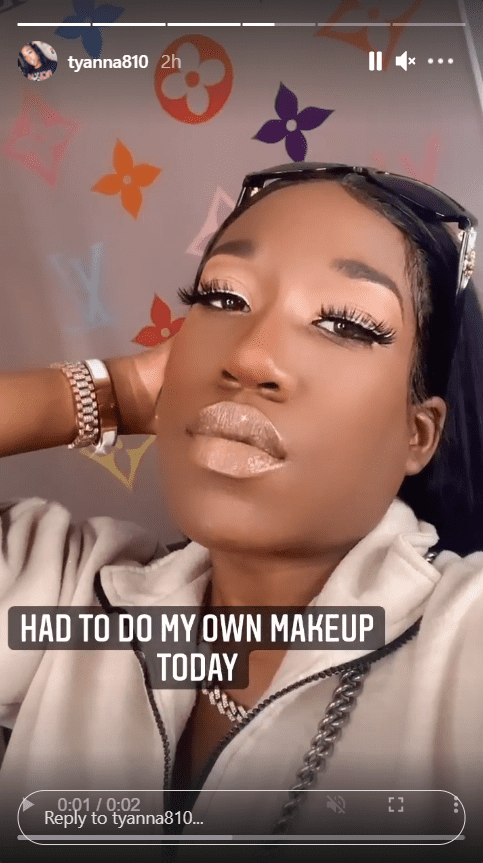 Screenshot of video of T'yanna Wallace showing her makeup. | Source: Instagram/tyanna810
The post was just a show of T'yanna's stylish persona. Not only does she know how to apply makeup, but she also has a passion for fashion and has been designing clothes since high school.
In 2013, the Penn State graduate launched her own clothing line, Notoriouss, which is heavily influenced by her late father, commemorating his timeless music.
T'yanna expanded her business and officially opened her first clothing store in Brooklyn, New York, in 2017. The star-studded grand opening was the beginning of her journey to make a name for herself in the industry.
Last year, T'yanna hosted her first runway show on the 23rd anniversary of the "Hypnotize" rapper's death. The phenomenal fashion show was a success and proved that she is talented, and not just the daughter of an iconic star.
T'yanna has been candid about struggling to establish her own identity under her father's shadow. Wallace was incredibly respected in the music community, and the fascination over his life is still existent today.
The latest effort to tell the "Juicy" rapper's story is the documentary, "Biggie: I Got a Story to Tell," which will be released on March 1 via Netflix. The film, which will show never-before-seen footage, will focus on the rapper's life before fame and fortune.
Please fill in your e-mail so we can share with you our top stories!