Notorious BIG's Only Daughter T'yanna Resembles Her Dad in This Stunning Selfie
T'yanna Dream Wallace, the daughter of iconic rapper Notorious B.I.G. has a striking resemblance to her late father as seen in a stunning photo she shared on social media. 
T'yanna is the only child of Notorious B.I.G. whose real name was Christopher George Wallace. The late rapper who also goes by the name "Biggie Smalls" was shot and killed in Los Angeles in March 1997. 
Recently, the 27-year-old who owns the Notoriouss clothing line shared a gorgeous selfie in her Instagram Story. In the photo, T'yanna looks like the female counterpart of the famous New York-native rapper.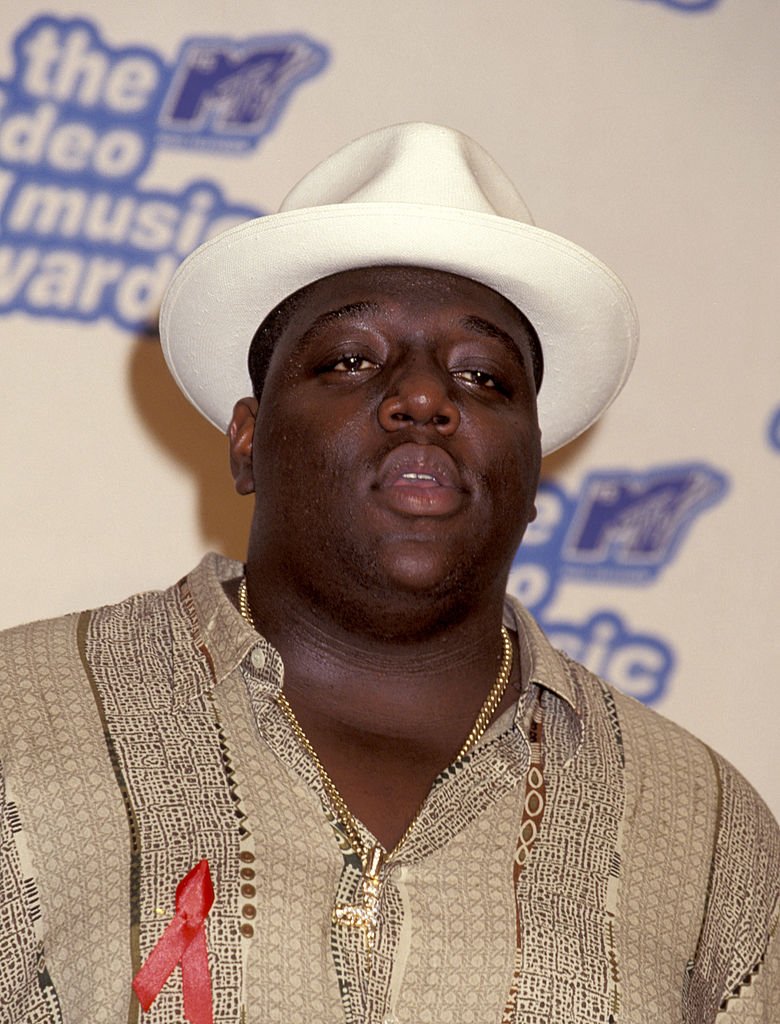 Though her father is gone, many fans who idolized The Notorious B.I.G. will remember the latter's significant contribution to rap music through T'yanna. 
T'yanna also seems fond of applying make-up. In the picture, the young entrepreneur's selfie shows that she has mastered the art of enhancing her features. 
When she she slightly tilted her head to the side, she flaunts her flawless contours. She also showed off her beautifully done eye make-up that has a smokey eyeshadow effect.
Though she is wearing a dark tank-top bearing her brand name, T'yanna looks radiant and classy. She topped her look with glossy lipstick and a gold chain necklace.
Amid her father's tragic death, T'yanna is making a name for herself. She recently expressed that she wanted to step out of her late father's shadow. She said: 
"I don't want to live off of my dad's money. I want to make my own money."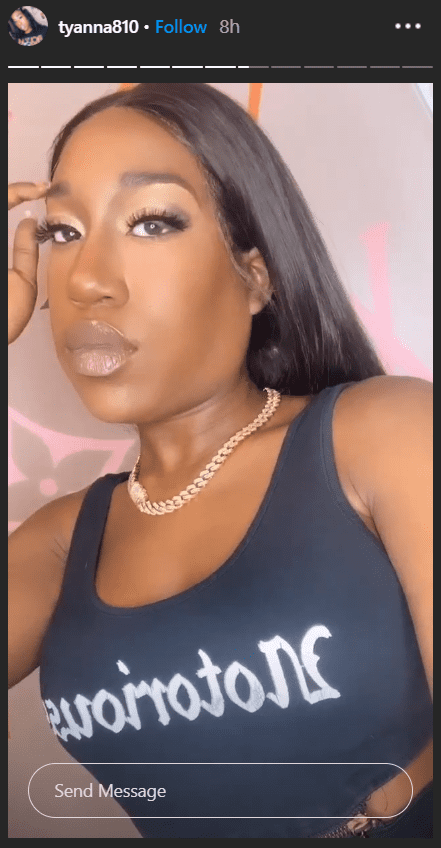 While she understands that blood is thicker than water, T'yanna admitted that she feels disappointed and "tired" whenever someone would associate her success with her father's name. 
In March 2019, T'yanna opened her clothing line, "Notoriouss" in Brooklyn. Her store offers streetwear fashion that is heavily inspired by New York and Brooklyn hip hop culture.
Police believed their deaths were linked to the reported rap war between East Coast and West Coast hip-hop artists.
T'yanna's store is also her way of keeping her father's memory alive. The reason she chose Brooklyn she said was that she and her father came from that borough. 
In 2012, the Los Angeles County Coroner's Office released an autopsy report of the rapper's death. The rapper was shot four times in the body which hit his internal organs.  
Before The Notorious BIG's death, Tupac Shakur, his friend-turned-rap rival, was shot in Las Vegas. Police believed their deaths were linked to the reported rap war between East Coast and West Coast hip-hop artists.
In May, T'yanna and brother C. Jordan Wallace took to Instagram to pay tribute to their father and wished him a happy posthumous birthday. The iconic rapper would have turned 48 this year.
The Notorious BIG's ex-wife, Faith Evans, also paid a birthday tribute to the late rapper on her Instagram. Many fans who felt nostalgic over Evans' post wrote birthday greetings to the legendary rap icon.