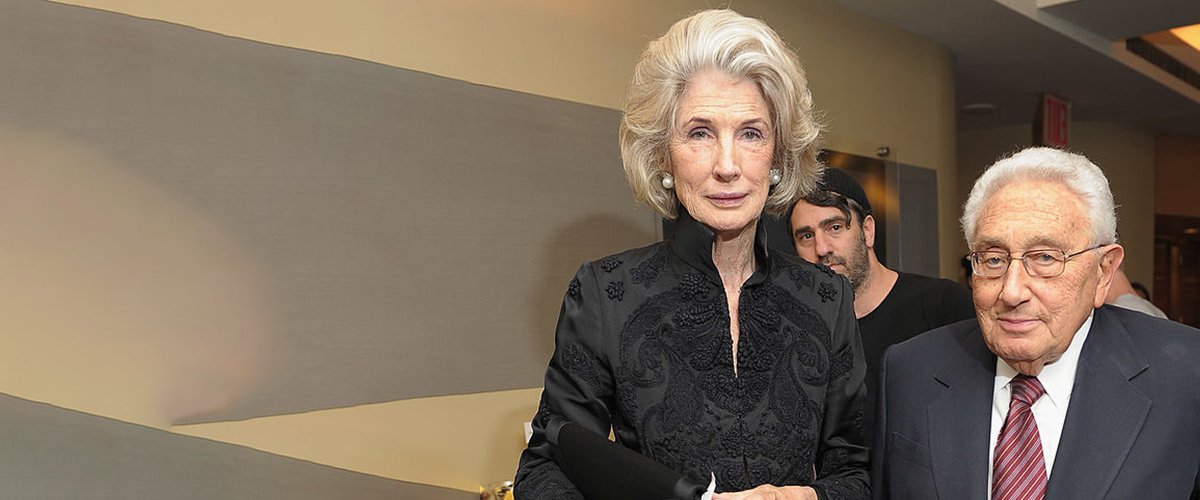 Getty Images
Nancy Kissinger Is Henry Kissinger's Wife of over 40 Years — What Is Known about Her?

Henry Kissinger, former U.S. Secretary of State to Richard Nixon and Gerald Ford, has been happily married to his second wife, Nancy Kissinger, for over 45 years.
Politician Henry Kissinger was a major player during some of the most complicated moments in the US's history in the 70s. By his side was his wife Nancy Kissinger, whom he married in 1974.
The couple had met years before at Harvard, and they had both worked for the Governor of New York, Nelson Rockefeller. In 1964, after Henry's divorce from his wife of 15 years and mother of his two children, he started dating Nancy Maginnes.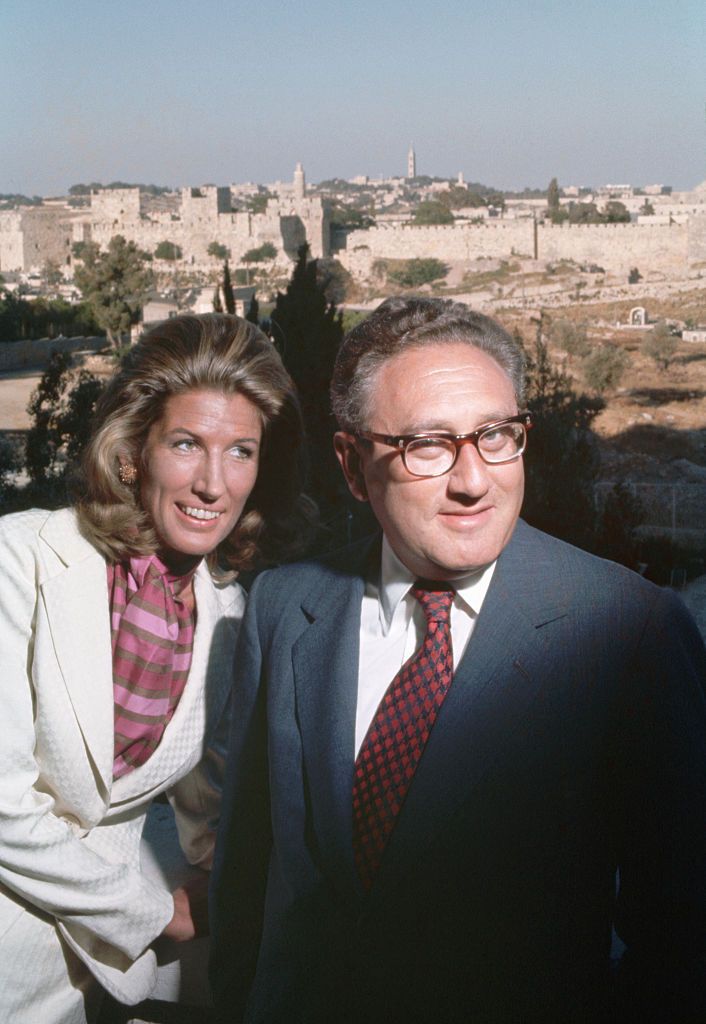 Henry and Nancy Kissinger in Jerusalem in the 70s | Source: Getty Images
HIGH-PROFILE WEDDING
Although their long courtship was low-profile, the wedding announcement was anything but and was made by former Governor of New York and future US Vice-President Nelson Rockefeller. Rockefeller announced:
"I have some news for you — Kissinger is marrying Nancy Maginnes today."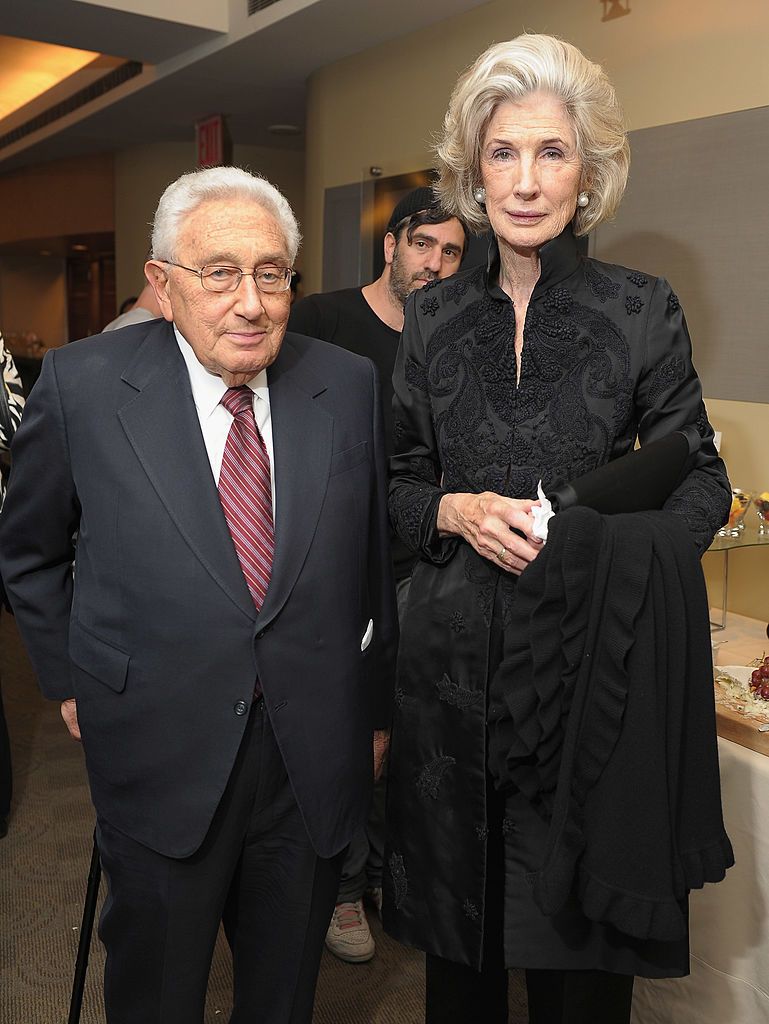 Henry Kissinger and Nancy Maginnes at the HBO screening of "Bobby Fischer Against The World" in 2011 in New York City | Source: Getty Images
MEET THE BRIDE
Henry's 39-year-old bride was a Mount Holyoke College history graduate who had been one of his students at Harvard. It was Henry who had recommended the strikingly statuesque six-foot blond Nancy to Rockefeller.
Nancy's relationship with Henry was something their friends knew about, even though it was kept out of the press, and they were all convinced she was the one he'd settle down with. It was Nancy who would be his companion for the rest of his life.
Nancy had allegedly grabbed a woman who had insulted her husband at Newark airport by the throat.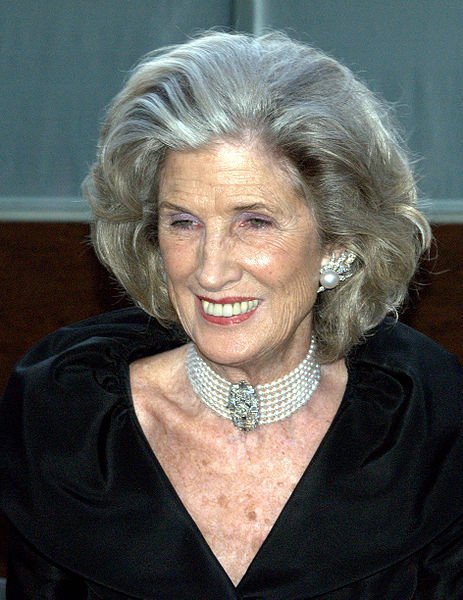 Nancy Kissinger at the Metropolitan Opera in 2009 in New York City | Source: Wikimedia Commons/ David Shankbone/ CC BY 3.0
POLITICAL WIFE
Nancy was no less savvy politically than Henry, and the then-Secretary of State couldn't have picked a more qualified and appropriate wife. Elegant, highly intelligent and educated, and already well-informed of the pitfalls of White House politics, Nancy fit in perfectly.
The bright and confident Nancy was more than a match for Henry, friends revealed, and totally unimpressed by his influence and power. In fact, in a different era, she might have been the one wielding power, and just as competently.
SCANDALS
But Nancy's life wasn't devoid of controversy. In 1982, Nancy hit the headlines when she was accused of assault. Nancy had allegedly grabbed a woman who had insulted her husband at Newark airport by the throat and menaced her.
The woman alleged that Nancy had "put her face close to mine, sneered, bared her teeth." According to the woman, Nancy had threatened her with physical harm. The fiery politician's wife was acquitted on all charges.
In 2009, Nancy was back in court, but this time to testify against Anthony Marshall, the son of her beloved friend, philanthropist Brooke Astor, who was accused of fraudulently changing his mother's will to his favor.
Nancy testified to 105-year-old Brooke's relationship with her son and her mental condition at the time of her death, which her son had taken advantage of to strip her estate of millions of dollars. Marshall was convicted and sentenced to one to three years in prison.
HEALTH ISSUES
In 1994, at the age of 60, Nancy was at a New York hospital after being diagnosed with diverticulitis, a painful condition of the colon. Her husband Henry was tirelessly by her side through every moment of her ordeal.
Nancy's hospitalization came 12 years after the then-59-year-old Henry underwent coronary bypass surgery. The inseparable couple is still devoted to each other nearly 50 years after their wedding.
Henry and Nancy have no children together but the latter has been a loving stepmother to the Nobel Peace Prize winner's two children, Elizabeth and David. David Kissinger is in entertainment and runs Conaco, Conan O'Brien's production company.
Please fill in your e-mail so we can share with you our top stories!