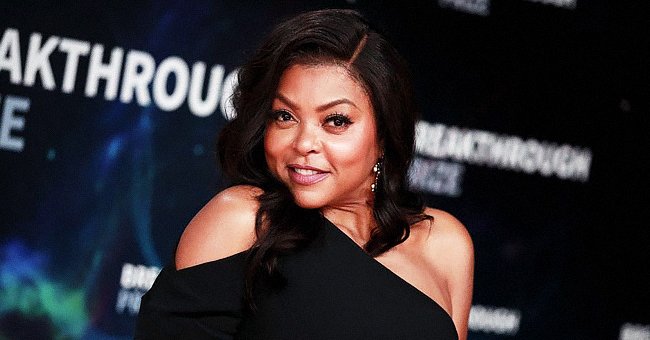 Getty Images
Taraji P Henson Says She Feels like a Rockstar Wearing Trendy Versace Ensemble with Sunglasses
Taraji P. Henson flaunted her trendy Versace ensemble, complete with sunglasses, in a video clip where she sings and dances posted on social media on February 26.
The well-known actress, Taraji P. Henson, looked funky as she strolled down a corridor decked in Italian luxury fashion brand Versace gear on her Instagram a few days ago.
Henson had a yellow pair of patterned pants and a matching T-shirt-styled top that looked chic as she pranced around. The vibrant starlet had bright pink tresses to compliment the look.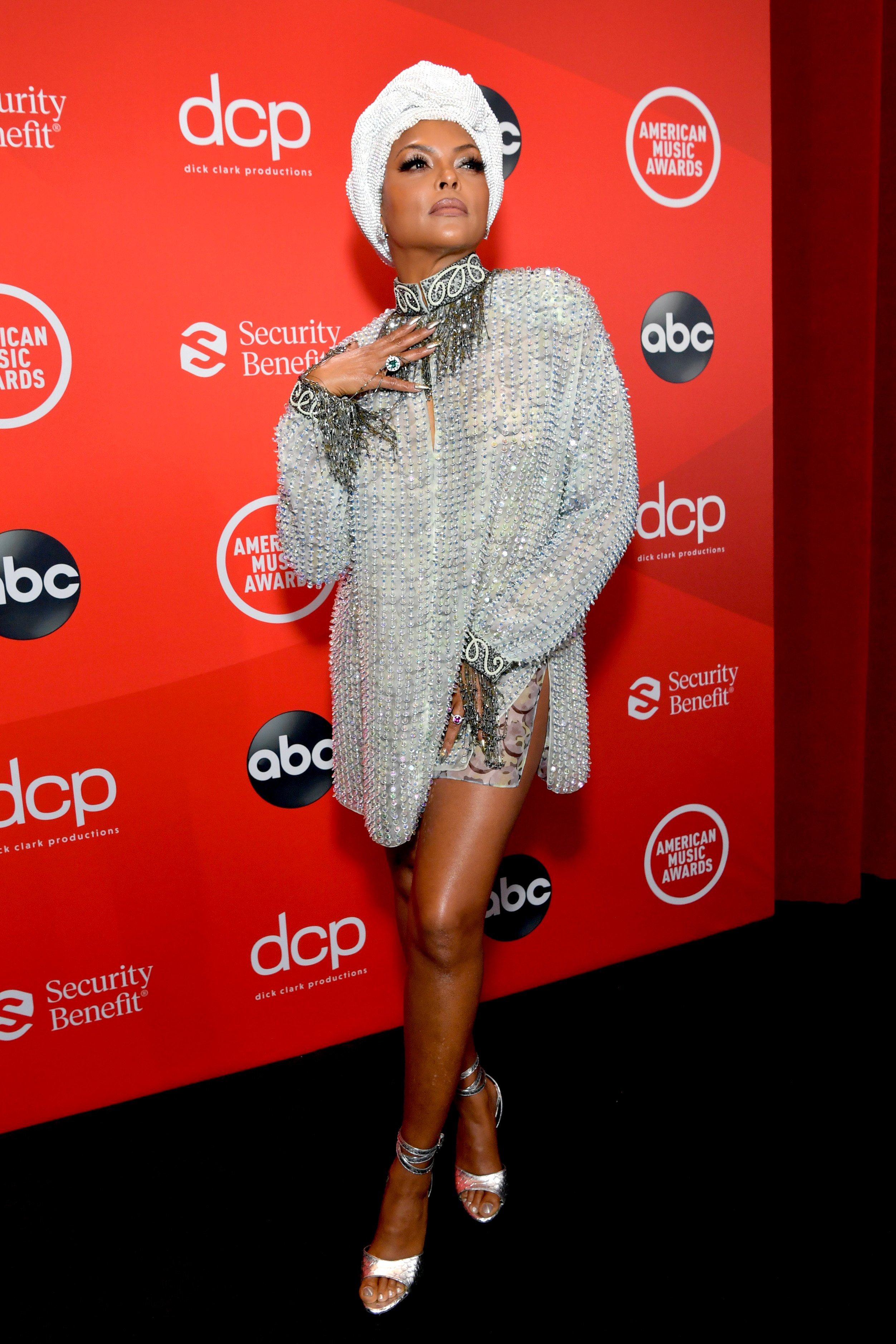 Taraji P. Henson at the 2020 American Music Awards in Los Angeles, California | Source: Getty Images
Henson shows off her glamorous Barbie pink nails, which are detailed with tiny lips and other quaint symbols. Her hairdresser, Tym Wallace, also features in the video clip.
Henson is unstoppable as she moves her whole body around and makes hand signals to the person filming her antics. She keeps screaming in the clip, saying:
"She's a rockstar!"
Henson is known for her high-energy and adventurous hair cuts and hairstyles. She even has her own hair brand called TPH By Taraji, which features various hair care products.
The actress endorses scalp treatment as a priority for healthy and nourished hair. Her Never Salty scalp scrub is the perfect thing to eliminate any dirt and oil build-up at the roots.
Henson and Sarah Jessica Parker recently announced the Golden Globe nominations on "The Today Show."
The single mother rose to fame despite the many challenges she faced growing up. The young Henson attended Howard University and studied theater even after she fell pregnant in her junior year.
Henson also performed while she was pregnant and managed to graduate in 1995. Her son, Marcel, grew up in the industry alongside his mother. Luckily, she was able to be a present parent and pursue her career. She said:
"Even if I had 5 A.M. calls, I'd get up and cook him pancakes, eggs, and sausage and leave it in the microwave for him all wrapped up."
Since then, Henson has made waves in Hollywood. Her role in the 2001 movie "Baby Boy" was a turning point for the soon-to-be star. Now she is well-known for shows like "Sister, Sister" and "Empire."
Earlier this month, Henson and Sarah Jessica Parker announced the Golden Globe nominations while on the "Today Show." The "Sex and the City" star appeared alongside Henson on the screen to reveal the list.
Last year, Henson spearheaded The American Music Awards (AMAs) at the Microsoft Theater in Los Angeles, looking her usual fashionable self while still wearing the appropriate COVID-19 facial protection.
Unsurprisingly, the star was gorgeous in a goddess-like silver Armani Privé dress. Henson loves fashion and has clothes in almost every closet of her house besides her son's.
Please fill in your e-mail so we can share with you our top stories!