'Empire' Star Taraji P Henson Shows Her Makeup Routine Using Magnetic Lashes — See the Video
On Thursday, actress Taraji P. Henson shared a video on her Instagram page showing how she applied magnetic lashes during her makeup process. 
Taraji P. Henson gave her Instagram fans a glimpse of her makeup process in a video she shared with them on Thursday, which showed how she applies her eyelashes with ease. 
In the video, the actress stood in front of a mirror, clad in a pink sweater. She was also rocking pink tresses. She showed fans the pack of her Ashunta Sheriff eyelashes, telling them she was going to apply it.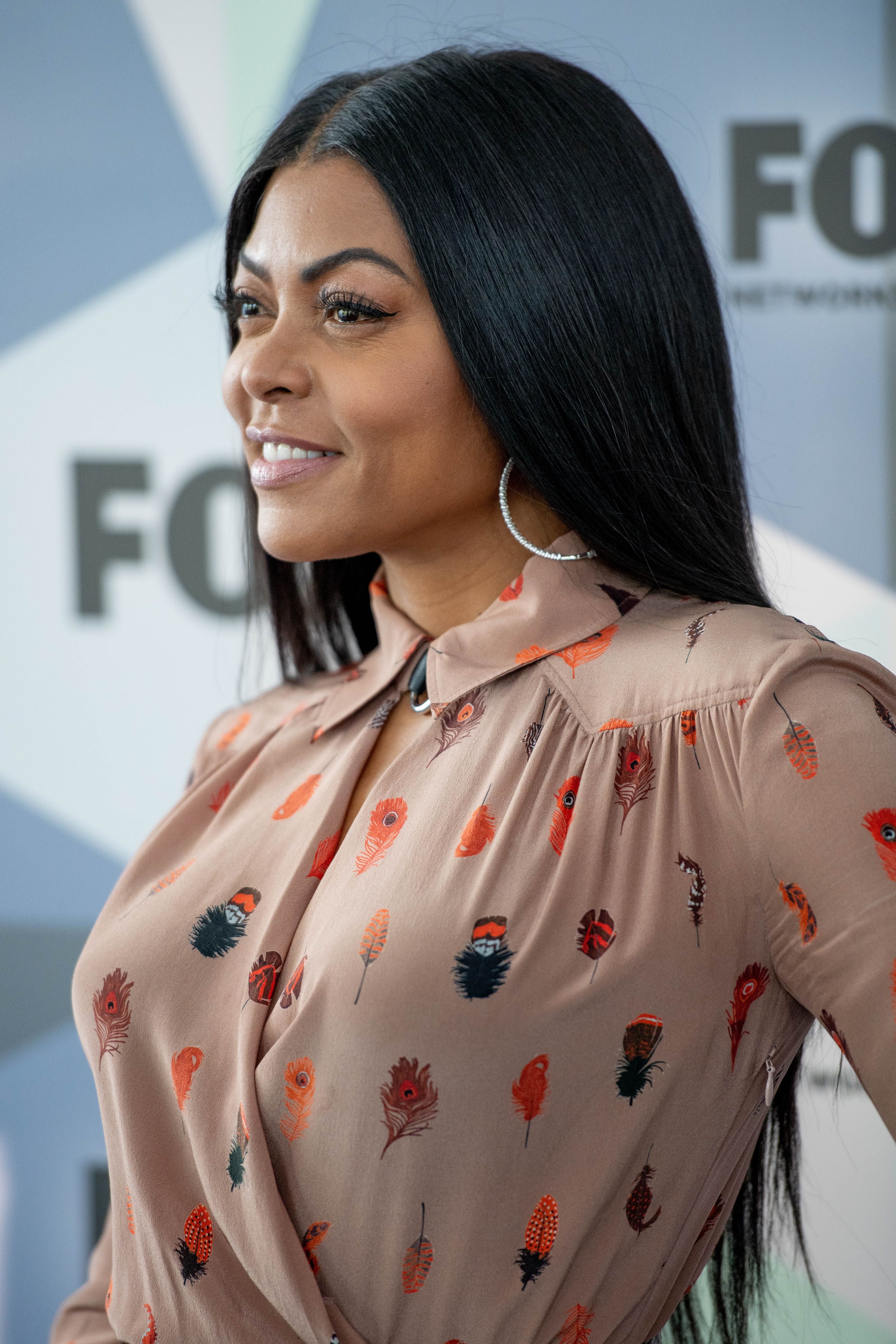 Henson showed that she already lined her eyes to position the magnetic lashes. She took out one of the lashes from the box and placed it on the lined part, fitting it perfectly on her eyes. 
Henson began lining her other eye before the video came to an end. She also shared a picture that showed her after applying the lashes on both her eyes. The beautiful actress captioned the post: 
"These @ashuntasheriff magnetic lashes really makes applying lashes sooooo easy. SIS YOU ARE SO SMART!!! I love you. ???????."
Henson's video inspired many fans to rush and get the magnetic eyelashes, and Sheriff appreciated her for it in the post's comment section.
The celebrity makeup artist thanked Henson for her promotional video, adding that she wondered why her website crashed. Sheriff also said she loves the actress deeply. 
One such amazing hairdo by the actress was the long red hair she rocked while shaking her backside in a cameo appearance.
There is so much to love about Henson, who also owns a haircare line, TPH by Taraji. In a chat with Oprah Magazine's Brian Underwood, she narrated how she delved into the haircare business. 
She said her scalp used to itch so much under cornrows and extensions, and Sea Breeze astringent was the only thing that could get down to her scalp. Henson thought it was like putting alcohol straight onto her scalp. 
The actress felt it would dry all the natural oils and was convinced there was a better way. Hence, she created an alternative with her Ultra Chill Energizing & Cooling Serum, which is one of the 18 products from her haircare line. 
With her range of products, the actress is getting to the root of Black hair care. She always knew she could excel in the business as she told Elle that no other brand was directly dealing with scalp care before TPH by Taraji. 
Besides helping women care for their scalps, the 50-year-old is also showing them how to rock their hair, given the high number of hairstyles she has fashioned over the years. 
One such amazing hairdo by the actress was the long red hair she rocked while shaking her backside in a cameo appearance in Megan Thee Stallion's "Body" video. 
The "Empire" star also showed off her style when she thrilled viewers at home with her performance as host of the 2020 American Music Awards in November. 
During the Awards night, Henson appeared with beautiful makeup that complemented her whooping number of outfit changes, showing that she is the boss when it comes to all things fashion.