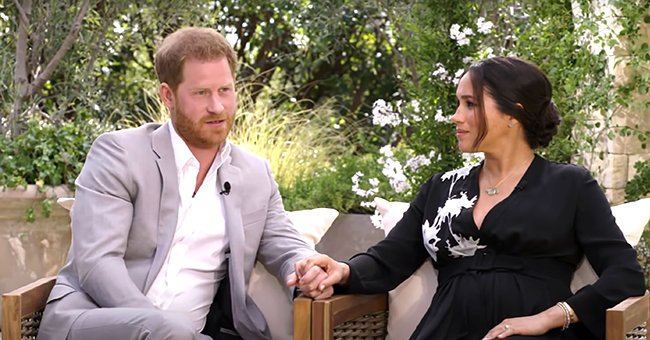 YouTube/CBS
Prince Harry Compares Himself to His Mother Princess Diana in 1st Look at Interview with Oprah
In a preview of Prince Harry's interview, he opened up about his mother, Princess Diana. He revealed that he was happy to be interviewed with his wife's support, unlike his late mother.
On Sunday, a teaser of Prince Harry and Duchess Meghan's interview with Oprah Winfrey was aired during an episode of "60 Minutes." It was titled "Oprah with Meghan and Harry: A CBS Primetime Special."
The trio sat down to a frank talk where no topic was off-limits, according to Winfrey. CBS released two short clips of the upcoming interview on YouTube that shows Winfrey talking to the royals together and separately.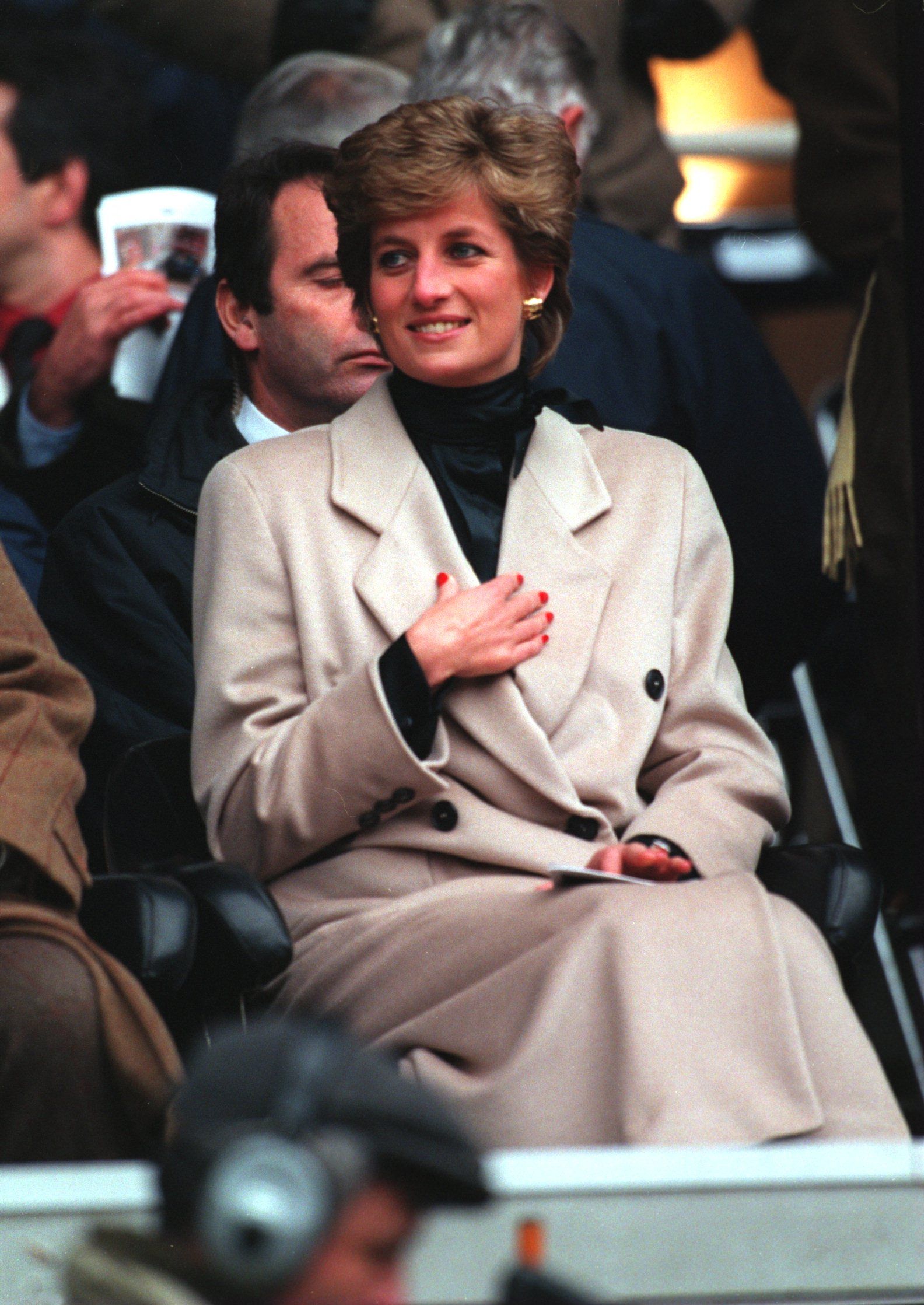 Princess Diana watching the Welsh Rugby Union team during the first five nations match of the season against France on January 21, 1995, at Parc Des Princes in Paris | Photo: Pascal Rondeau/ALLSPORT/Getty Images
During one of the released previews, the media mogul asked Markle if she was silent or silenced. Winfrey also mentioned how the couple said their experience was "unsurvivable," noting:
"Almost unsurvivable sounds like there was a breaking point."
Harry also confessed to Winfrey that he was afraid history would repeat itself regarding how the media hounded him and his wife. The royal appeared to be likening his situation to his late mother's.
Princess Diana passed away at the age of 36 at a hospital in Paris, France, on August 31, 1997. She died after a tragic car crash in the Pont de l'Alma tunnel in Paris while trying to flee from the paparazzi.
The second teaser clip concluded with the television personality noting how the couple had shared some shocking truths in the interview. Winfrey is actually one of the Sussexs' neighbors in Montecito, California.
The other clip also saw Harry drawing similarities between him and his late mother. He compared his experience by telling the media mogul how glad he was to be interviewed with his wife.
Harry noted how "relieved" he was to have Meghan by his side as he couldn't imagine how hard it was for Diana in the past. The People's Princess once had a harrowing interview with BBC Panorama.
The November 20, 1995, interview saw the Princess sitting down alone with journalist Martin Bashir. The BBC One interview was recently contested and investigated for the way it was conducted.
In his interview with Winfrey, Harry explained that he couldn't imagine how his late mother felt being interviewed alone. The royal shared how he and his wife have struggled, adding:
"It has been unbelievably tough for the two of us, but at least we have each other."
Winfrey also happens to be close to the Sussexes as she was one of the celebrities who attended their May 2018 wedding at Windsor Castle. Their interview was set to be 90 minutes long.
Gayle King said it was the best interview Winfrey had ever done.
Fans will get to hear about Meghan's integration into the Royal Family, her marriage to Harry, being a mother, her philanthropic work, public pressure, and more. The couple is parents to a son, Archie, 1.
In a recent "CBS This Morning" interview, Winfrey's best friend, Gayle King, 66, shared with James Corden about her friend's sit-down with the Sussexes. She said it was the best interview Winfrey had ever done.
The TV special will air on March 7, 2021, and hours before it does, the Queen's annual Commonwealth message will air. The message will include the monarch's family members, excluding the Sussexes.
Please fill in your e-mail so we can share with you our top stories!