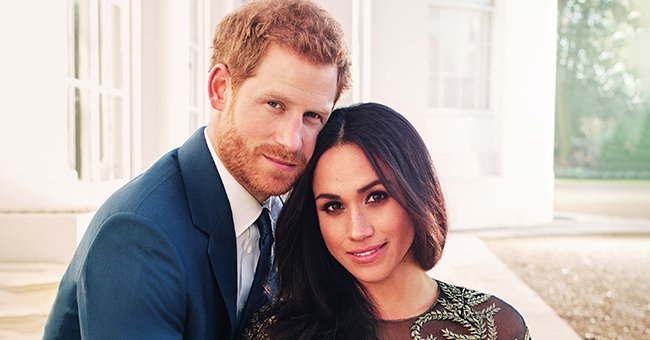 Getty Images
Royal Fans Think Pregnant Meghan Markle Gave a Clue on the Gender of Her Second Child
With Meghan Markle and Prince Harry's second baby on the way, fans are scrutinizing every little detail of the royals to see if they can catch any hints about the royal on the way.
Prince Harry and Meghan Markle made their first public appearance together since announcing that they are expecting their second child, and fans think that they have picked up on a clue about the baby's gender.
The royal couple is seen sitting together in the pre-recorded video for Spotify's Stream On event. The sparkly ring on Markle's finger has royal enthusiasts buzzing about what it could mean.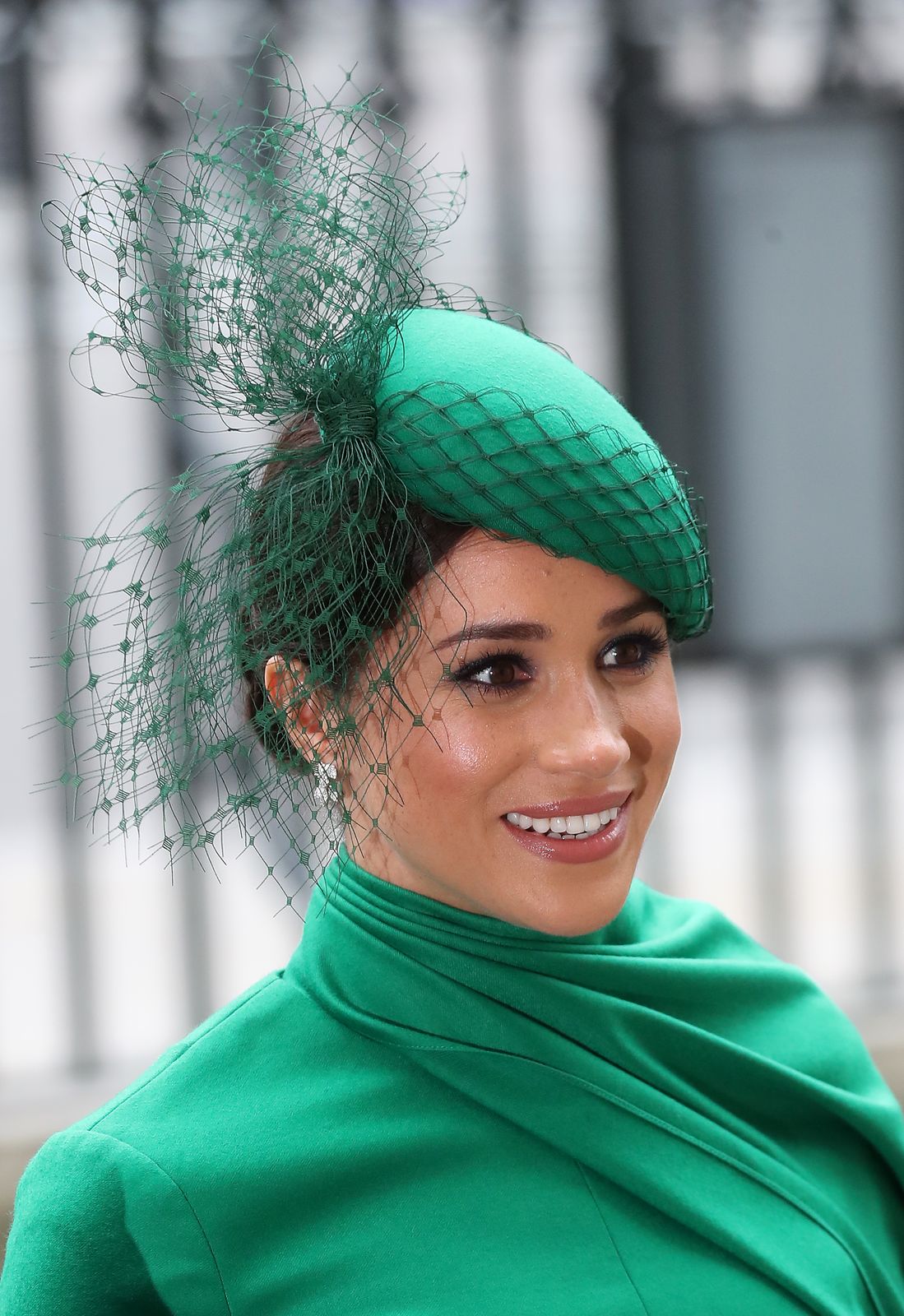 Meghan meets children as she attends the Commonwealth Day Service 2020 on March 09, 2020 | Getty Images
BABY GIRL?
The Duchess of Sussex wore an Ecksand Mosaic Pink Sapphire Cocktail ring on her right-hand middle finger, and fans say that this may reveal the gender of her baby.
The ring is made by an ethical and sustainable Canadian jewelry company that posted a photo on Instagram to show Markle sporting their ring during her interview. Fans took to the comment section saying:
"Could this be a clue about baby Sussex????!???Praying for a safe, healthy delivery and birth for mother and baby, whether it's a girl or boy!"
MIXED SIGNALS
The detail-orientated royal fans didn't let anything slip by them as the pink ring on Markle's finger wasn't the only clue that they picked up on. Another fan noted that Markle was wearing a blue outfit with her pink ring, resulting in mixed signals.
The pregnancy comes with extra joy after 39-year-old Markle had a miscarriage last year.
Markle and Prince Harry have been the center of the royal fans' attention and even more so since announcing their pregnancy, so the rumor mill's chiming is no surprise to them.
ARCHIE AS A BIG BROTHER
The Duke and Duchess of Sussex let the world in on their exciting news when they announced that their firstborn son, Archie Harrison, who is one and a half years old, is becoming a big brother.
Markle and her husband announced their rainbow baby by posting a black and white photo of them lying under the trees, with the mom embracing her growing baby bump. A spokesperson revealed:
"We can confirm that Archie is going to be a big brother. The Duke and Duchess of Sussex are overjoyed to be expecting their second child."
JOY AFTER MISCARRIAGE
The pregnancy comes with extra joy after 39-year-old Markle had a miscarriage last year July, which she opened up about in The New York Times essay.
Since having their first son, Markle and Prince Harry have moved their family out of the British media's spotlight. They are now living in Montecito, California, focused on their family and their Archewell foundation.
Despite moving halfway across the world to escape the public's ever-looming eye and the media, fans continue to speculate on the details surrounding the duke and duchess and their family.
Besides the gender, the baby's name has also become a topic of conversation amongst the royal fans, with many guessing that Prince Harry will pay tribute to Princess Diana by naming his second child after her.
Please fill in your e-mail so we can share with you our top stories!