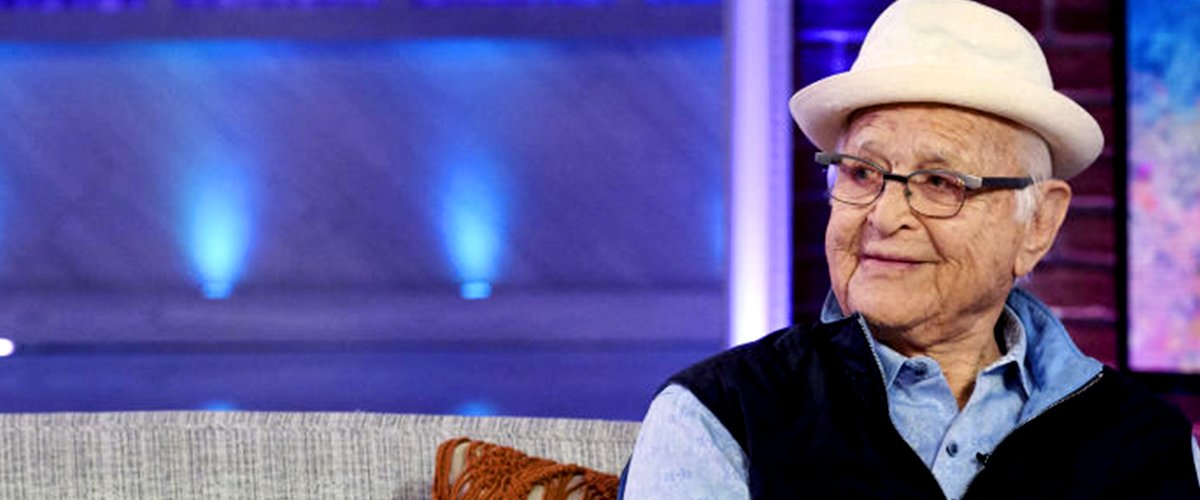 Getty Images
Lyn Lear Is Norman Lear's 3rd Wife — What Is Known about All His Spouses
98-year-old comedy genius Norman Lear was married to three women and had children with all his wives. He's been with his wife Lyn for the last 33 years.
Funnyman Norman Lear isn't just a genius at producing comedies, according to his wife of 33 years, Lyn Lear. He is also a romantic who still wakes her up with a sweet kiss at the age of 98.
The man who wrote eternal favorites like "All in the Family," "The Jeffersons," "One Day at a Time," and "Maude" had been married twice before he met Lyn, with whom he shares his three youngest children.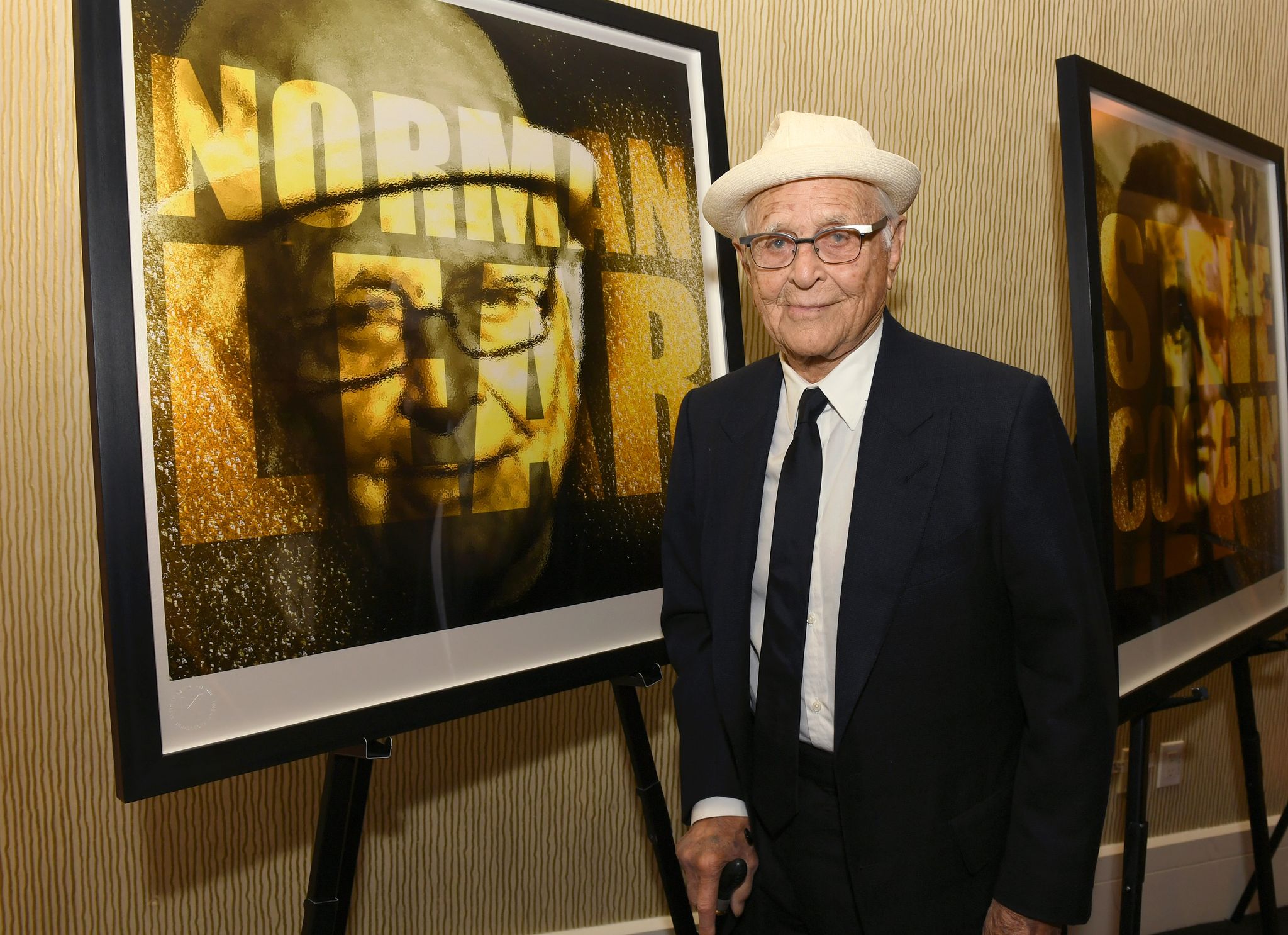 Norman Lear at the 2019 British Academy Britannia Awards in Beverly Hills, California | Source: Getty Images
MR. COMEDY
The name Norman Lear is synonymous with comedy and has been from the beginning of his career. Back in 1967, Norman was nominated for the Oscar for Best Original Screenplay for the film "Divorce American Style."
The comedy, starring Dick Van Dyke, Debbie Reynolds, Jason Robards, and Jean Simmons, consolidated Norman's reputation as a writer and producer and opened the door for his many fabulous sitcoms in the 70s and 80s.
Frances was exciting and tempestuous, but she was also manic-depressive.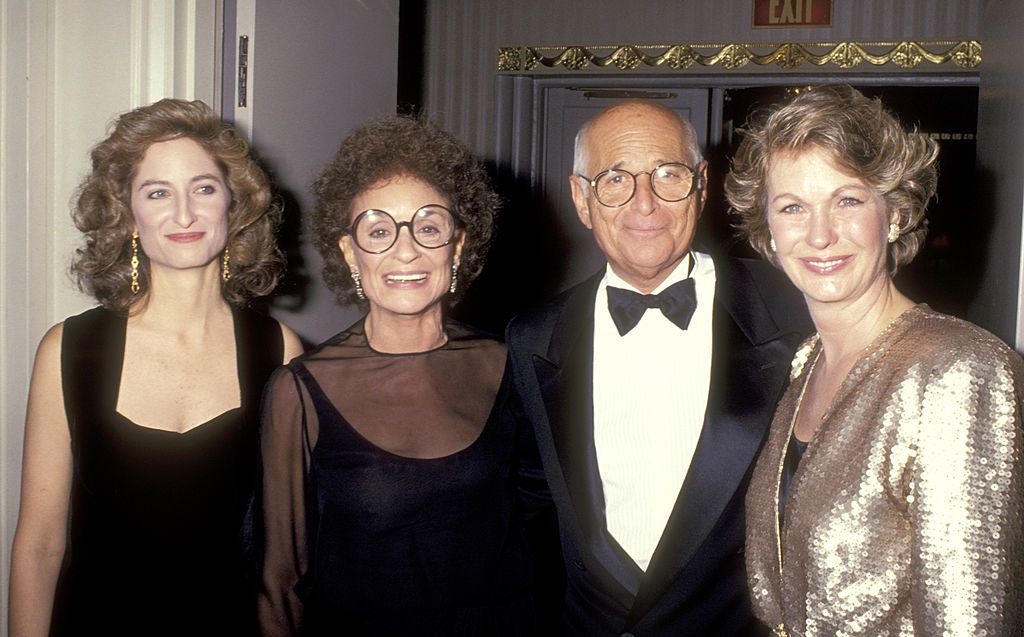 Norman Lear, his daughter, ex-wife Frances Lear, and wife Lyn Lear at the People for the American Way's Sixth Annual 'Spirit of Liberty' Award Dinner in 1989 in New York City | Source: Getty Images
MARRIAGE TO CHARLOTTE ROSEN
Norman was a teenager when he met his first wife, Charlotte Rosen, in 1939 on a hayride. Charlotte was a year older than the 17-year-old, but he charmed her. Sadly, the romance was interrupted when Norman joined the airforce when the US entered WW II.
Norman married Charlotte before he was deployed to the Mediterranean, where he was a gunner aboard a bomber and flew 52 missions. On his return to the US, he took up the threads of his marriage, and the couple welcomed daughter Ellen in 1947.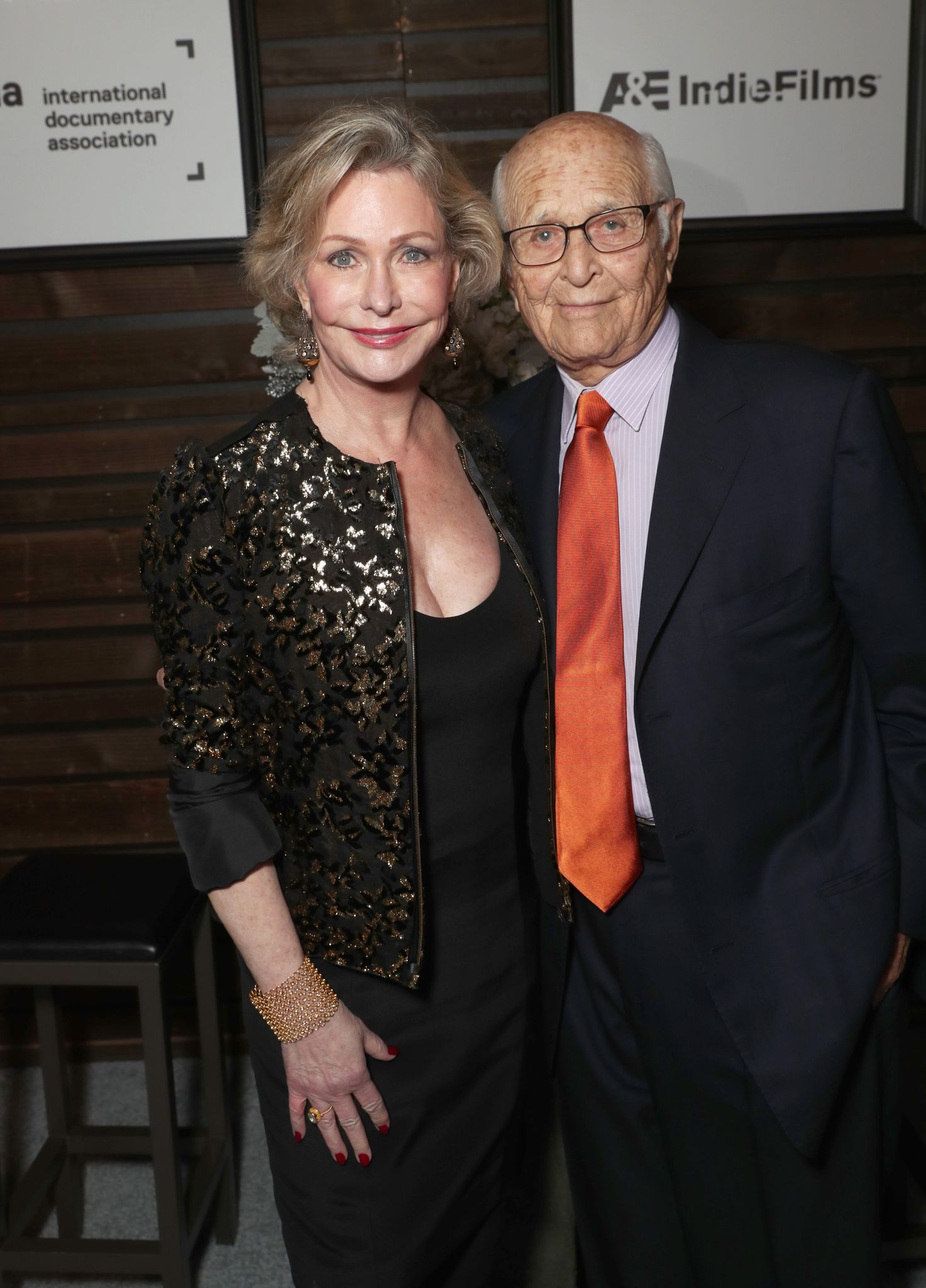 Lyn and Norman Lear at the 32nd Annual IDA Documentary Awards in 2016 in Hollywood, California | Source: Getty Images
DIVORCE
But Norman and Charlotte's marriage was built on a teen romance, and the two had little in common except their daughter. As Norman matured, they grew apart, and the relationship foundered.
In 1956, Norman divorced Charlotte, and by then, he had already met his next wife, Frances Loeb. Frances was the polar opposite of Charlotte -- vibrant, beautiful, and challenging -- and a two-time divorcée.
MARRIAGE TO FRANCES LEAR
Norman's marriage to Frances was a wild rollercoaster ride that was to last for the next 28 years and produce two daughters, Maggie and Kate. Frances was exciting and tempestuous, but she was also manic-depressive.
Frances' instability and profound psychological issues, stemming from childhood sexual abuse, ended up eroding the couple's relationship, and in 1985, they divorced but remained amicable.
MARRIAGE TO LYN LEAR
Norman met Lyn, 25 years his junior, in 1984 when a friend brought her to a dinner party at his house on a blind date. Lyn spoke to Norman about the dissertation she was writing, and a few weeks later, they met for lunch.
While he was helping her with her dissertation, he fell in love with the stunning 39-year-old, and by 1987 they were married. A year later, Norman was diagnosed with prostate cancer, and Lyn was by his side as he battled the disease.
In 1988, Lyn and Norman welcomed their first child together and his only son, Benjamin. Six years later, the couple welcomed twin girls, Madeline and Brianna Lear, who are now 26 years old, and all grown-up.
Norman is a loving and devoted father to his six children. His daughter by Charlotte, Ellen, lived with him and his second wife Frances in New York from the age of 14, while her mother remained in Los Angeles.
At 98, Norman has the glow of a happy man. He has a beautiful, devoted wife, six children he dotes on, and four grandchildren. The funniest man to ever write comedy has a lot to smile about.
Please fill in your e-mail so we can share with you our top stories!