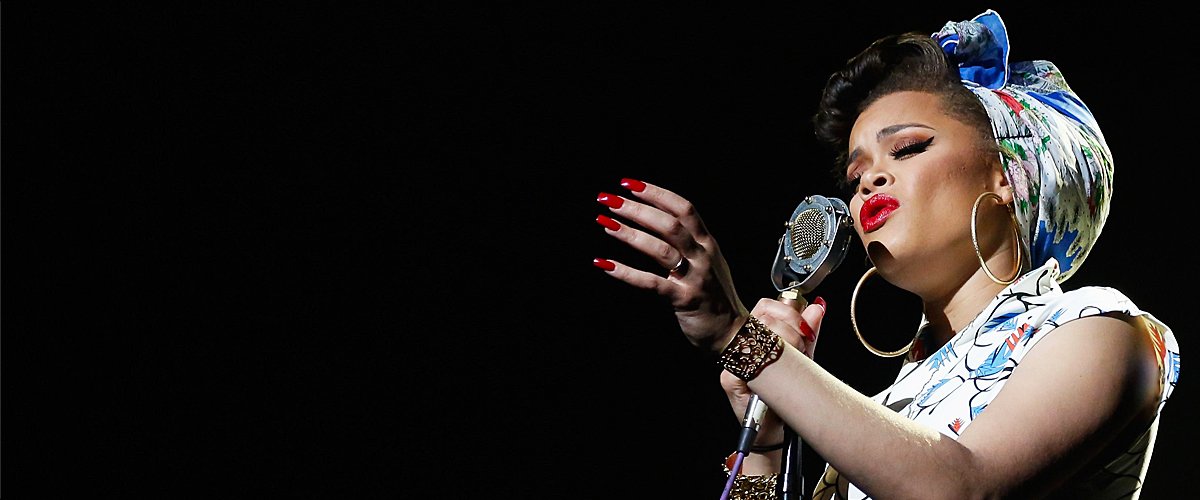 GettyImages
Andra Day Is the 1st Black Golden Globe for Best Actress in a Drama Winner in 3 Decades — inside Her Road to Success
Although she enjoys success as a music artist, Andra Day has added another feather to her hat of achievements. She recently became the 1st Black Golden Globe winner for best actress in a drama in 3 decades.
Andra Day, 36, is known for her sultry yet powerful voice whenever she handles the mic. However, she recently showed there was more to her than meets the eye when she played the role of Billie Holiday in Lee Daniel's movie "The United States vs. Billie Holiday."
While she is the winner of the 1st Black Golden Globes for best actress in a drama in three decades, Day is the second Black woman ever to win Best Actress in a Motion Picture-Drama following Whoopi Goldberg's win for her role in "The Color Purple."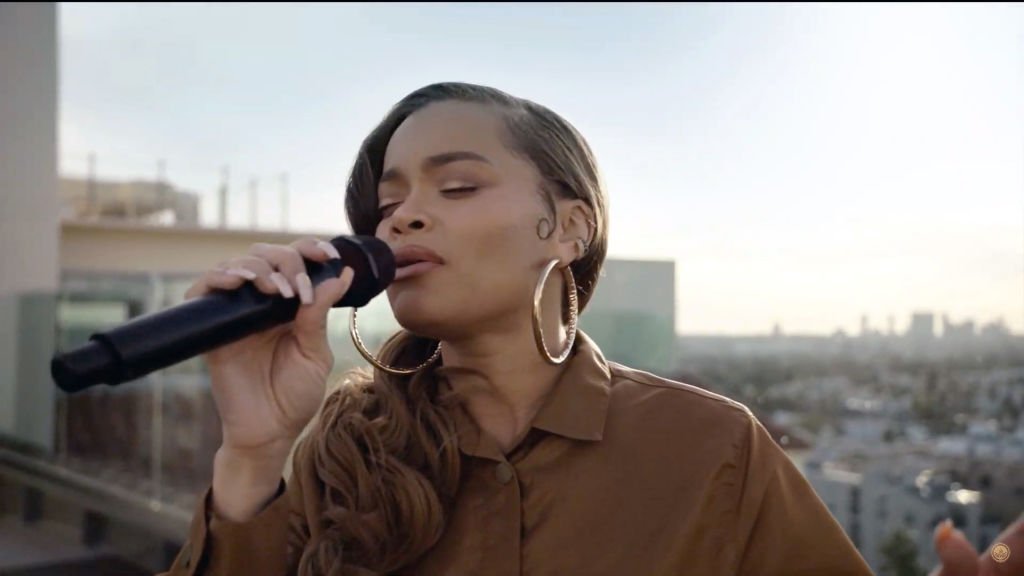 Andra Day performs during the Virtual Parade Across America on January 20, 2021. | Photo: Getty Images
Amazingly, the journey to success has been a long time coming for Day, who has worked tirelessly and meticulously to get to where she is today. Here is a look into how this success story began and where she is now.
EARLY LIFE
Andra Day was born on December 30, 1984, as Cassandra Monique Batie in Washington State before moving to San Diego, California, at the age of three.
At a young age, Day was introduced to the music of jazz vocalists such as Ella Fitzerald, Dinah Washington, and Billie Holiday, all of whom impacted her kind of sound.
She began singing in the church from a young age and was encouraged by her parents to pay attention to music. At the First United Methodist Church in Chila Vista, she honed her vocals by singing gospel music.
She would regularly drive from San Diego to Los Angeles when she got older and book gigs. Before getting her big break, Day worked as a children's party performer, and this was her favorite job of all the jobs she did.
However, her big break came when her then-manager recorded her singing outside a mall in Malibu, on the street, with a microphone and amplifier.
The music also helped her realize that she needed to use her platform to serve the community more.
A few days later, the manager showed the video to a woman in a bakery. The woman happened to be Kai Millard Morris, Stevie Wonder's wife (they were married at the time).
HER MUSIC CAREER
The incident, which took place in 2010, had Stevie Wonder calling Day to tell her he loved her voice and would love to work with her on a song. She revealed that Wonder wanted to know what sign she was.
At the time of the call, Day was living with her mother in a one-bedroom apartment in San Diego. She was not working and had no income. The opportunity presented itself at the best possible time as she was at rock bottom.
It turned out Wonder was too busy to team up then, but about a year later, he introduced her to veteran producer Adrian Gurvitz who ended up collaborating on Day's debut album. She got an album deal with Warner Bros and has been rising since then.
Her debut album "Cheers to the Fall," released in 2015, did incredibly well on the charts and was nominated by the Grammys for Best R&B Album and Best R&B Performance.
"RISE UP" AND BLM
One song off the album that did well and resonated with the Black Lives Matter Movement was "Rise Up." The song, written about Day's personal life and when her friend was diagnosed with cancer, became the unofficial anthem for BLM Movement.
According to her, it was an honor to have her song adopted as such because the movement represents standing up to oppression and persecution.
The music also helped her realize that she needed to use her platform to serve the community more. The song also went viral when a Baltimore Choir performed it.
Aside from lending her voice and song to the BLM movement, Day covered Billie Holiday's "Strange Fruit" in celebration of the Equal Justice Initiative in a stance of activism and lending her voice to the needs of others.
PLAYING BILLIE HOLIDAY
In 2019, Lee Daniels revealed that his next project would be the feature film "The United States vs. Billie Holiday," and Andra Day would portray Billie Holiday's character.
Before appearing on the jazz singer's biopic, Day had no onscreen presence except for a cameo in "Marsal" and a voice acting role in the Pixar movie "Cars 3." Her take on the script and Holiday's life helped her get the role.
Aside from all these achievements, Day, whose father once met Adele and got a back massage, is also among the few artists who have performed at the White House.
Please fill in your e-mail so we can share with you our top stories!