Andra Day Says She Lost 39 Lbs, Started Drinking and Smoking for Her Role as Billie Holiday
American singer and actress Andra Day has revealed details about the things she did while preparing for her role as Billie Holiday in the new biopic, "The United States Vs. Billie Holiday." 
Before now, Grammy-nominated singer Andra Day had never starred in a movie, but all that changed when she was cast to portray jazz legend Billie Holiday in the Lee Daniels-directed biopic, "The United States Vs. Billie Holiday. 
The film is set for release on the streaming platform Hulu on February 26. In it, Day portrays Holiday, an iconic jazz musician, as she lives the final years of her life being the target of a government investigation.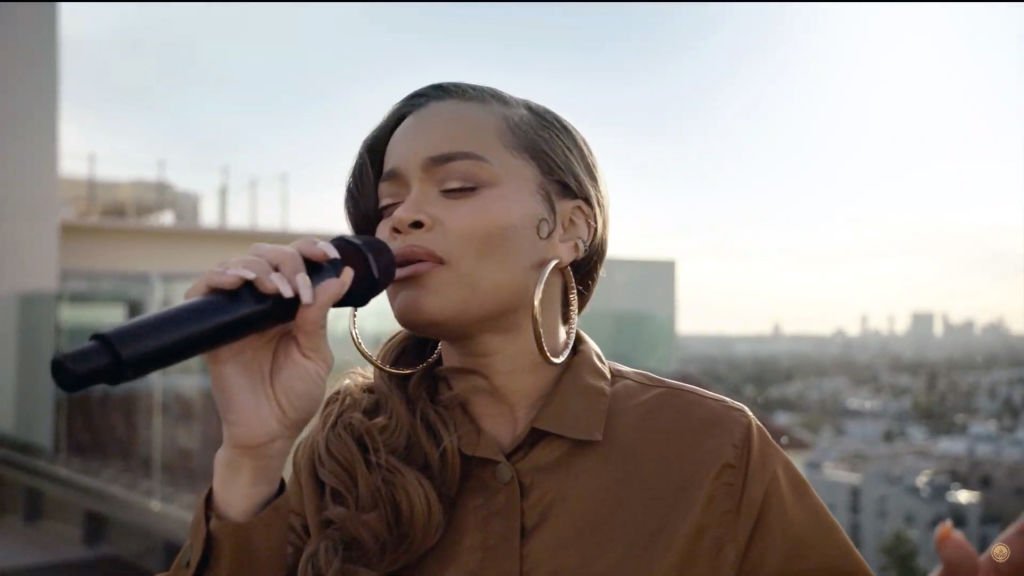 Playing such a character in one's first film requires adequate preparation, and Day went the extra mile with hers. In a chat with Variety, she revealed the extent to which she went to get ready. 
Day said she abused her body for a long time. After getting the role in early 2018, she read extensively about Holiday and searched for her pictures on the internet. She also said: 
"I put my family through it; I put myself through it. I went from 163 pounds to 124 pounds. I would talk like her and... I started smoking cigarettes and drinking alcohol."
Day explained that she would not recommend that people do what she did, but she was desperate because it was her first role. She also revealed that she asked God to give her Holiday's pain and trauma. 
Besides the weight loss, drinking, and smoking, Day also had to change her voice to sing like Holiday. She performed the latter's greatest songs. She said she was determined to get Holiday's voice because it had pain and victory in it. 
A 2010 performance outside a California strip mall changed her life.
Though it is yet to be released, the vibe surrounding "United States Vs. Billie Holiday," coupled with Day's jaw-dropping transformation to portray the late jazz icon could lead the film to grab the headlines at the Oscars. 
Day's appearance in the film marks another highlight in her impressive career, which has seen her record many hit songs and earned her a couple of Grammy Award nominations. 
Those two nominations came in 2016 with her album, "Cheers To The Fall," nominated for Best R&B Album, while her song, "Rise Up," which is one of her top five songs, earned a nomination in the Best R&B Performance category. 
"Rise Up" is more than a song; it is also an empowerment anthem and put her on the map after it was adopted as the unofficial anthem for the Black Lives Matter movement.
In a chat with Time magazine, Day narrated what inspired her to write the song. She said at the time she wrote it, her personal life and music were stagnating, while a friend of hers was diagnosed with cancer. 
"Rise Up" began as a sort of prayer as she thought about what she needed to get back on her feet. Most of the song's lyrics came about during the first freestyle recording. 
Day's story is inspirational as she got her start through an act of faith when a 2010 performance outside a California strip mall changed her life.
The footage of the performance was seen by fashion designer Kai Millard Morris, who was married to Stevie Wonder at the time. 
Morris encouraged her husband to check Day out, and when he did, he connected with her and later introduced her to a producer who signed Day. The rest, as they say, is history.