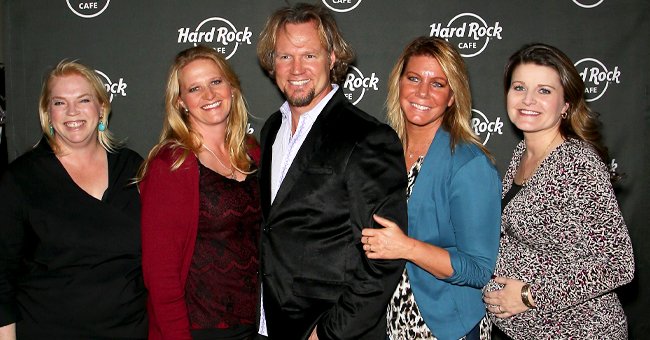 Getty Images
'Sister Wives' Star Kody Brown Gets Real about the Tense Environment When His Wives Are Together
The COVID-19 pandemic has placed extra strain on Kody Brown's relationships with his four wives and he opened up about what plural marriage looks like for him at the moment.
It seems as though there is trouble in plural marriage paradise with Kody Brown sharing on the tension that exists between his four wives Janelle Brown, Christine Brown, Meri Brown, and Robyn Brown.
What used to be one big happy family has now become four wives living lives very separate from one another. The COVID-19 pandemic has impacted the Brown family dynamic, and emotion has been running high in their households.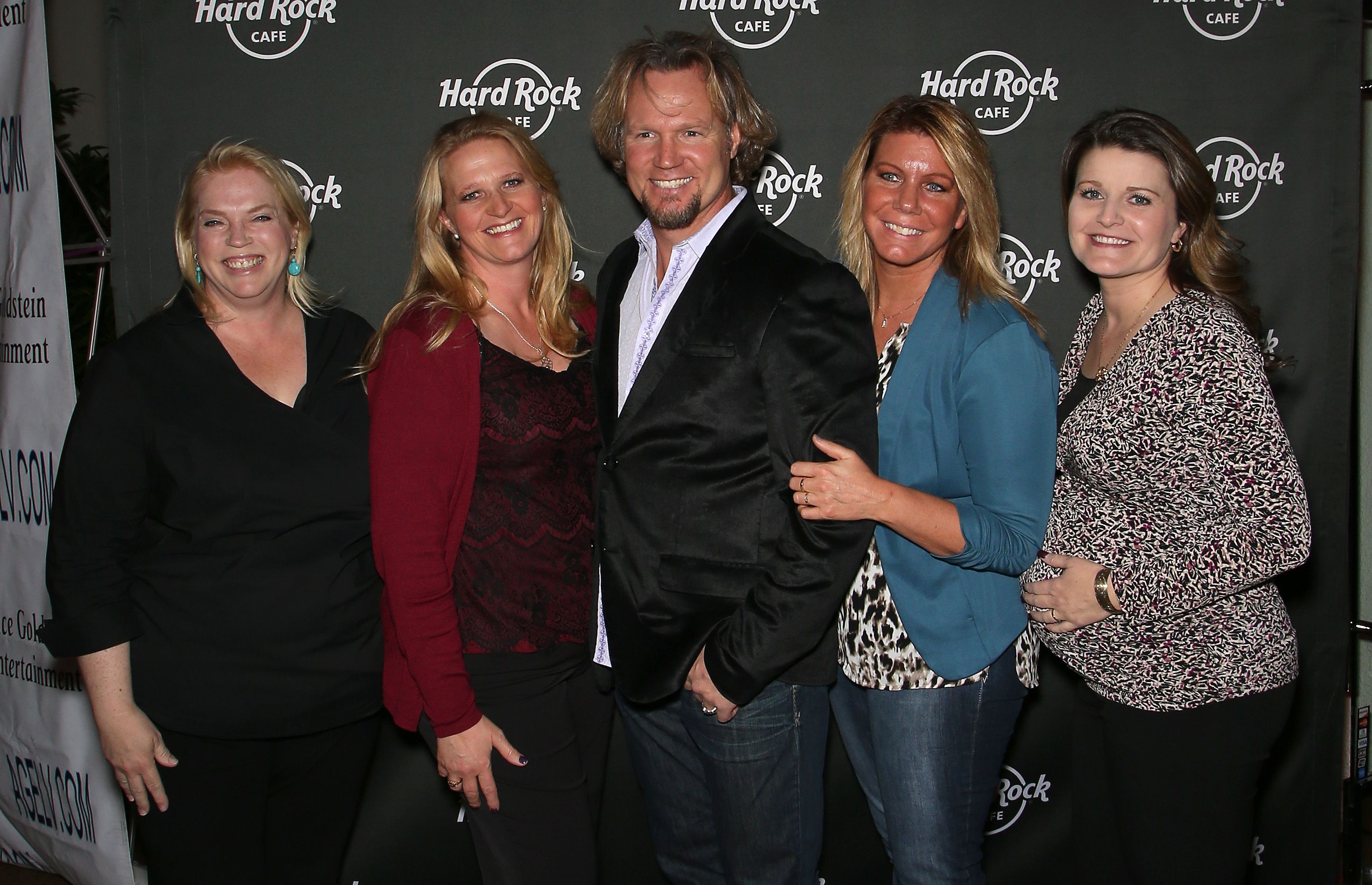 Kody Brown and his wives, Janelle Brown, Christine Brown, Meri Brown and Robyn Brown, at Hard Rock Cafe Las Vegas on October 10, 2015 | Getty Images
TENSIONS RUNNING HIGH
Hindsight is 20/20, and Kody is experiencing this first hand. In an interview with US Weekly, he shared what he has learned about himself and his relationships with his wives whilst watching "Sister Wives."
The reality television star revealed that he no longer sits down with all of his wives to discuss important issues because the tension runs too high when all five of them together. Kody elaborated:
"When I see the episodes, it makes me realize that I am not being calm when we're together. For some reason, there's this psychic tension with us."
COVID-19 IMPACT
The restrictions that have come with the COVID-19 pandemic have not made matters easy for the Brown household. The family had to try and limit exposure but also wanted to spend time with one another.
Kody is determined not to end the relationship with his first wife.
With some wives on board with isolating and sticking to the rules and others unhappy to be separated from Kody and other family members, the situation was in no way an easy one to handle.
OPEN MINDS AND HEARTS
With four wives and 18 children between them, the Brown family comprises very diverse people. Despite everything that they disagree on, how their children are raised is common ground for the 5 parents.
50-year-old Meri has shared what the Browns' philosophy is about their parenting approach, saying that they want to equip their children with an attitude that nothing is impossible for them. Meri revealed:
"We've tried to create 'you can do whatever you want to do' for our kids."
IN A DARK PLACE
Although Meri and Kody stand together in parenting their children, they have experienced significant marriage struggles over the last few years, which has had a major impact on both parties.
Kody and Meri have been married for over three decades, and despite the tumultuous season in their relationship, Kody is determined not to end the relationship with his first wife.
With the new season of the Browns' reality television show "Sister Wives" now airing, the polygamist family has also had to combat stories that have hit the rumor mill.
All four wives featured in an interview with Entertainment Tonight and denied the stories that Kody will be taking on a fifth wife in the new season but shared that they are open to having more children.
Please fill in your e-mail so we can share with you our top stories!