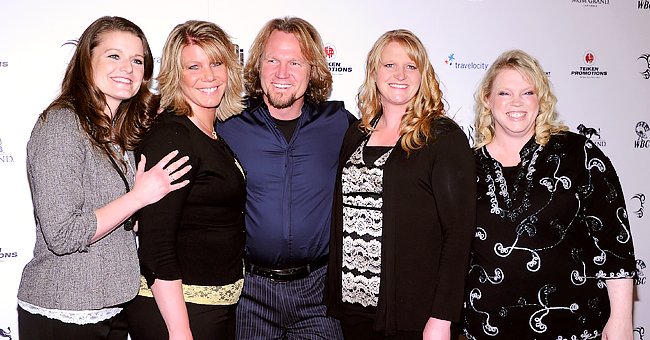 Getty Images
'Sister Wives' Stars Respond to Rumors about Kody Brown Adding a Fifth Wife to Their Family
With the rumor mill buzzing about a fifth addition to the "Sister Wives" family, the reality television show's stars decided to speak out to provide clarity.
TLC's infamous polygamous family from the hit reality show "Sister Wives" has been rumored to be making space for the addition of another wife to join Kody Brown's four wives.
Kody's wives, Meri, Janelle, Christine, and Robyn Brown, revealed that the rumors have been circulating since their show first aired and unfounded. The Brown family will not be welcoming another wife.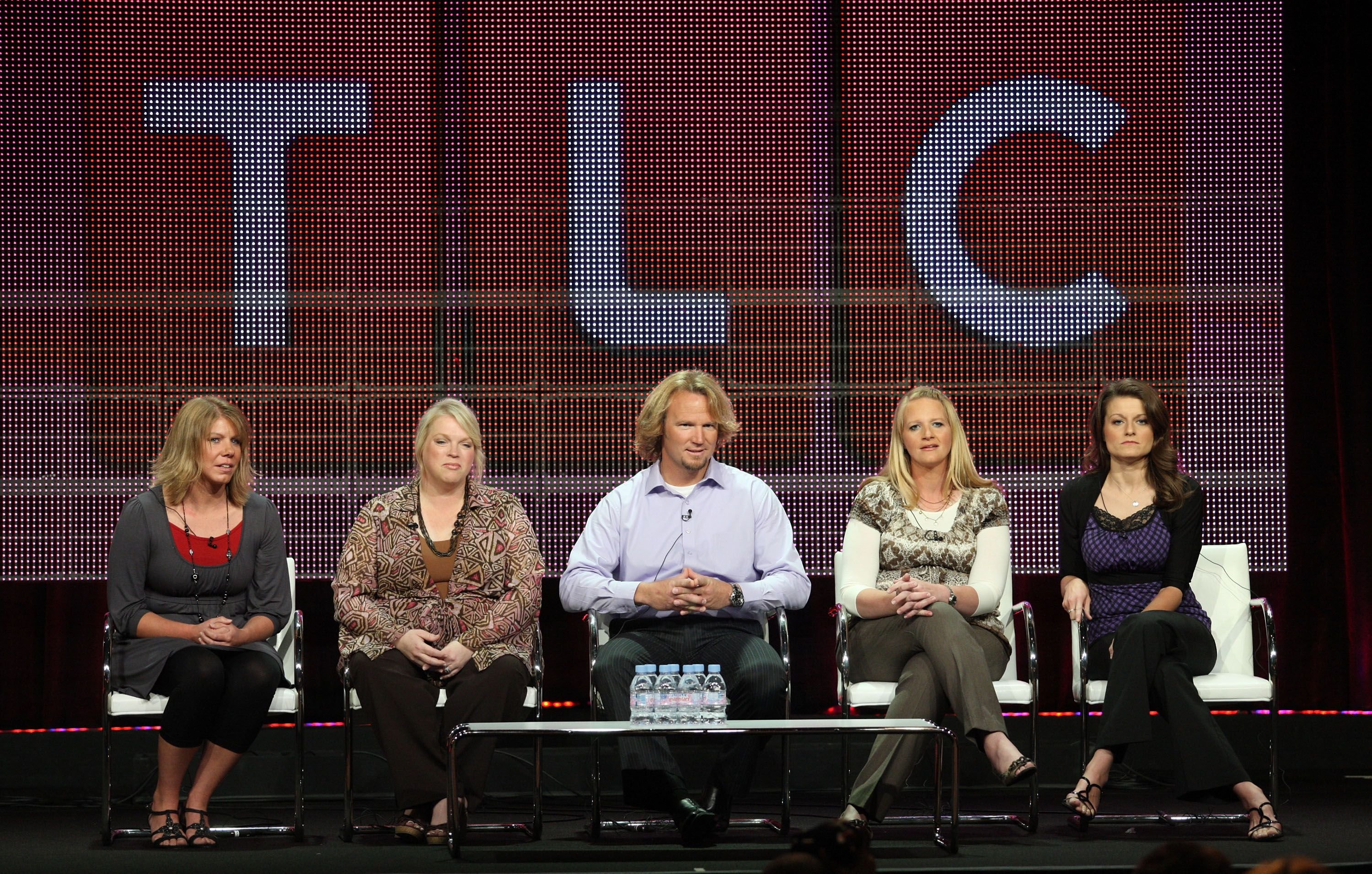 Meri, Janelle, Kody, Christine, and Robyn Brown from "Sister Wives" during the panel on the Summer TCA press tour on August 6, 2010 | Getty Images
With the new season of "Sister Wives" coming to air soon, the four wives did a virtual interview with Entertainment Tonight to answer some burning questions, including whether their family will be expanding or not.
With four wives and 18 children between them, Kody has his hands full with his family, but the possibility of a fifth wife has been on the viewers' minds and fans. The wives addressed this story with Meri saying:
"Yeah, they've been talking about that since basically season one... I don't know about you ladies but I don't see that happening."
"Sister Wives" fans were allowed the inside scoop when the Brown family dynamic changed with Robyn's addition as Kody's fourth wife in the beginning seasons of the show.
[There have been] reports of Meri spending more time away than at home with her family.
Kody had to divorce his first wife and the only one he was legally married to, Meri, to adopt Robyn's three children from her previous marriage. This was all included in the show, letting fans in on the family's inner workings.
The Brown family has had to adapt to being further from each other than usual. More than a year ago, Kody, his four wives, and their children moved from Las Vegas to Flagstaff. Each wife moved into her own house, all a fair distance from each other.
This physical distance resulted in an emotional distance between the family members as they couldn't see each other as regularly as they were used to. Christine opened up about her struggles with the change, saying:
"I didn't expect was to feel isolated and feel separate. It feels lonely."
The reality television family has not been without its own struggles and internal strife. Meri and Kody's relationship has been through some turbulent times, with reports of Meri spending more time away than at home with her family.
Whilst Kody has been very open about the unbalanced divide of attention within his separate relationships, which have caused him to rethink advocating for plural marriage, Christine revealed her feelings of jealousy.
Working through intense relationship struggles that have been highlighted by their recent move and need to isolate due to the pandemic, the last thing on the Brown family's mind is to add another wife to the mix.
Combatting feelings of jealousy, striving towards true selflessness, and being a close-knit family has Kody and his elaborate family focusing on their wellbeing for the time being.
Please fill in your e-mail so we can share with you our top stories!