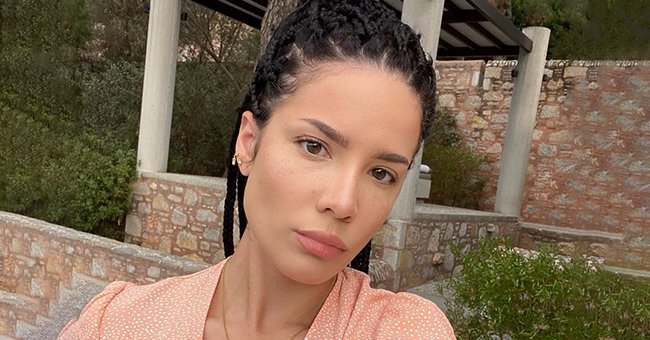 Instagram/iamhalsey
Halsey Opens up about Her Pregnancy as She Hits Back at Rumors Regarding Her Baby's Conception
Singer Halsey is currently pregnant with her and her boyfriend's first child together. In a recent social media post, the musician opened up about how hard it was to get pregnant.
Halsey's journey to getting pregnant has been a long and difficult one. In 2016, the singer told "Rolling Stone" that she'd gotten pregnant the year before, just before her career started booming.
However, the star sadly suffered a miscarriage before a show, but she still performed for her fans. She confessed, at the time, that it had been her angriest performance, and she vomited afterward in a parking lot.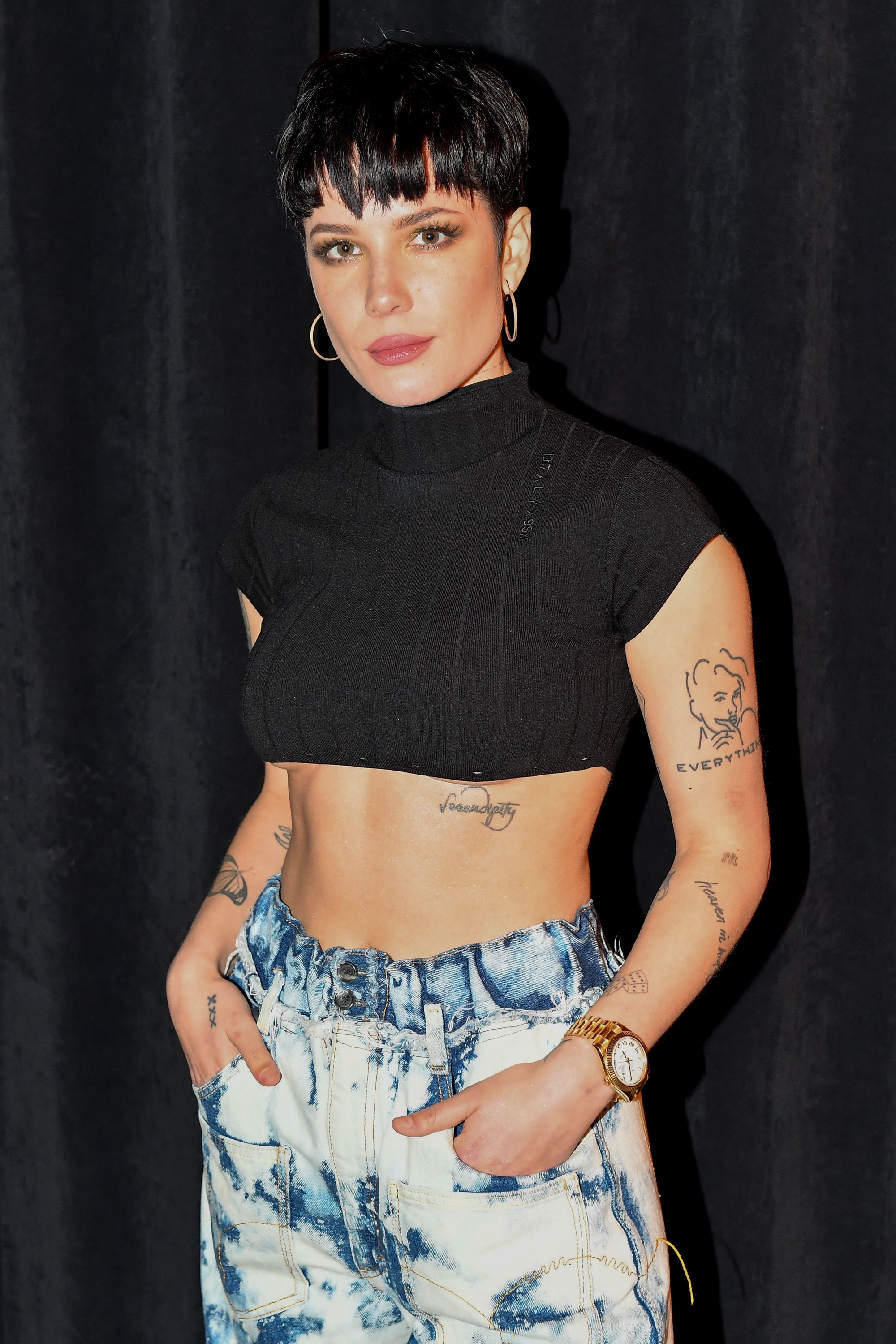 Halsey at a basketball game between the Los Angeles Lakers and the Cleveland Cavaliers on January 13, 2020, in Los Angeles, California | Photo: Allen Berezovsky/Getty Images
Halsey, now-26, beat herself up about the loss as she'd wanted to be a mother more than wanting to be a pop star. Years later, in 2019, she revealed to the same magazine that she was considering freezing her eggs.
She was thinking of doing the procedure during the summer. The "Graveyard" vocalist wanted to take the precautionary steps because she worried about her endometriosis diagnosis.
Halsey was concerned that it could hinder her from becoming pregnant. However, things looked up for her when she had surgeries to treat endometriosis and found out that she could have children.
On January 27, 2021, the pop singer announced the great news that she was expecting her first child! The star would share the newborn with her boyfriend and screenwriter, Alev Aydin.
In a recent social media post, she addressed people's views on her pregnancy. This month, the "Without Me" artist berated those who spoke ill about her journey via a new Instagram Story post.
Halsey also compared her expectations versus what the reality was of her new pregnancy.
On Monday, she took to the social media platform to ask her followers why it was ok to pass judgment and speculate about conception and fertility. The singer explained that her pregnancy had been planned.
She also confessed that she'd tried very hard to get pregnant. Showing how she wasn't for shaming people or judging them on how they got pregnant, the star added:
"But I would be just as happy even if it were another way."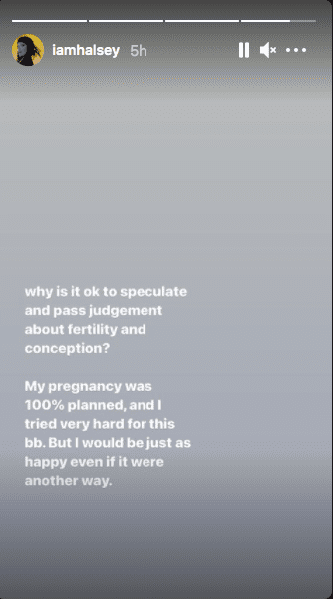 Halsey's post about her journey to her first pregnancy on March 1, 2021 | Photo: Instagram Story/iamhalsey
The pop star shared via Instagram that she was pregnant using photos from her stunning maternity shoot. The images included a gorgeous sunny bikini baby bump photo.
The post also featured the foods that the musician was eating at the time. The star also compared her expectations versus what the reality was of her new pregnancy.
Please fill in your e-mail so we can share with you our top stories!