Get to Know Halsey's Man Alev Aydin after the Singer Announced Her Pregnancy
Just a few days ago, Halsey revealed her pregnancy news and tagged the father of her child, Alev Aydin. But who is he? When did they become an item? Where is he from? And what do the two have in common? We have all the info. 
Halsey, 26, whose real name is Ashley Frangipane, is a mom-to-be who also seems to be happy-in-love. There is much to learn about her boyfriend and father of their first child, Alev Aydin, 37. 
Aydin and Halsey reportedly met in October last year, with a source confirming they've been dating over several months. The insider added they spent a lot of time together throughout the fall, and the "Without Me" singer seems to be smitten.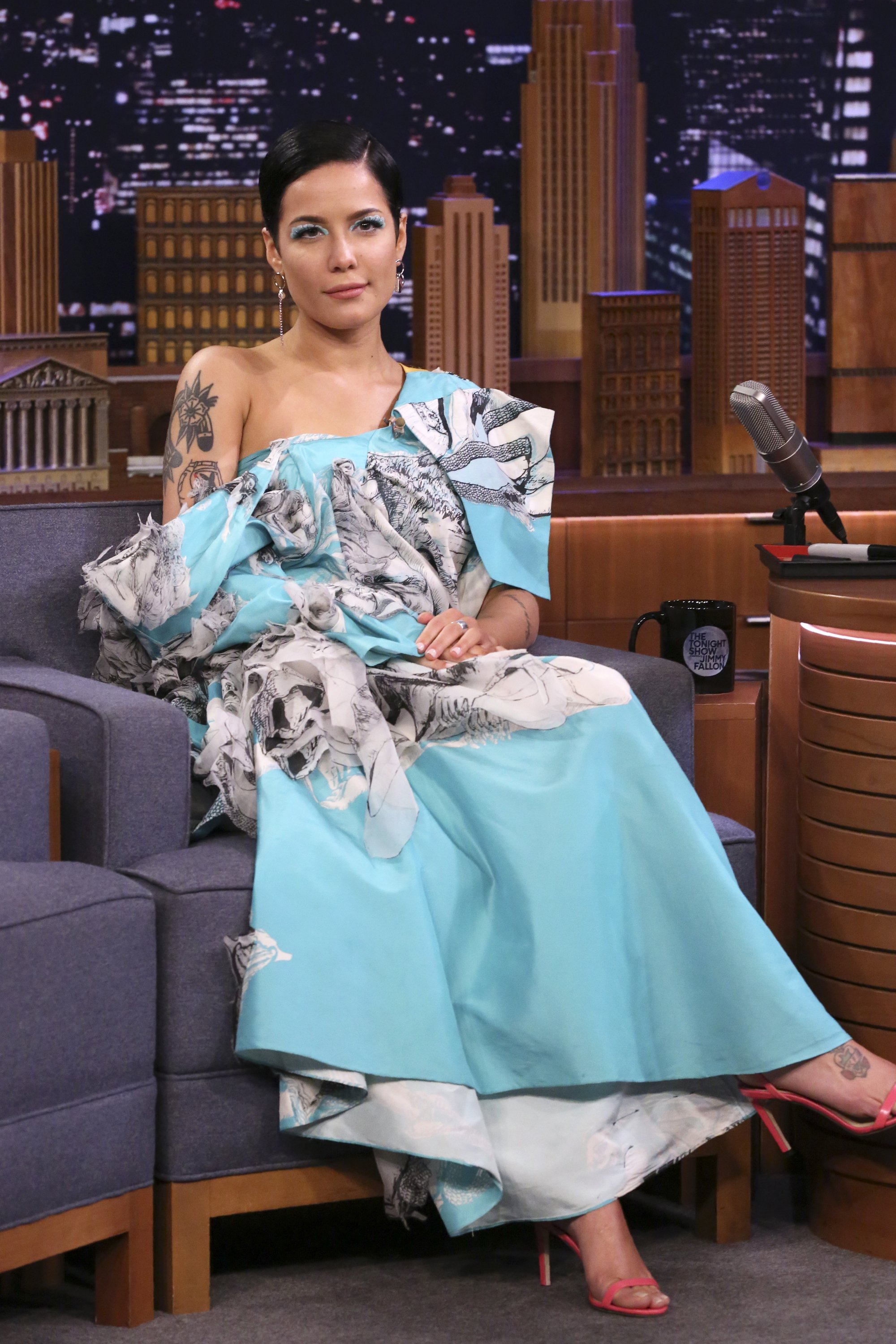 Born of Turkish descent, Aydin's claim to fame is as a screenwriter and producer, responsible for Netflix's "Small Shots" in 2017. He also worked on "Turbo," and "Joey" in 2013 and executive produced a short film titled "HipMen: Los Angeles."  
The creative reportedly previously showcased a few of his tattoos on his Instagram stories and got a matching tattoo with his ladylove last June. The dad-to-be responded to Halsey's pregnancy announcement very sweetly a few days ago as he wrote: 
"Heart so full, I love you, sweetness."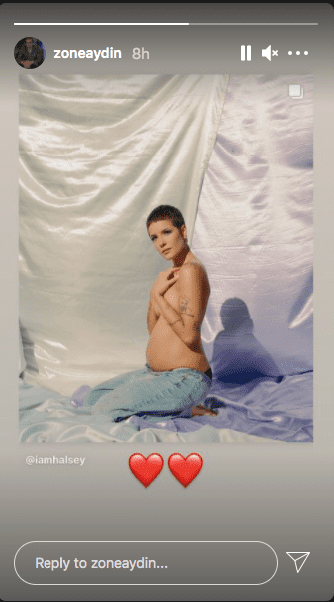 Halsey is delighted about her rainbow pregnancy following her speaking candidly in 2016 about a miscarriage she had endured the year prior. The heartbreaking incident happened moments before she took to the stage to perform. 
The 2-time Grammy winner spoke about the fury she felt having prioritized the music over her health from the moment she learned of her pregnancy up until she lost the baby. She told "Rolling Stone," she walked off stage and got sick in the parking. 
They are reportedly both big basketball fans. 
In 2018, the then 23-year-old appeared on "The Doctors" and announced she would be getting her eggs frozen. After being diagnosed with endometriosis, Halsey felt she needed to be deliberate in the measures she took to preserve her fertility.
She added that she felt fortunate to afford to have her eggs frozen, even though she was met with shock by most people who considered her too young to require the procedure. Halsey added:
"Reproductive illness is so frustrating because it can make you feel like less of a woman."
Long before Aydin, Halsey enjoyed a few trysts with several musos. This includes her 2015 relationship with Norwegian producer Lido. The pair shared the same living space for a while after their break-up. 
A year later, the American Music Award winner was linked to Machine Gun Kelly. Following her collaboration with G-Eazy on their 2017 song "Him & I," the pair then entered a romantic relationship. Their romance ended in 2018.  
When it comes to what the two have in common, they are reportedly both big basketball fans, with Aydin having once shared a throwback snap of when he wore an L.A. Lakers jersey on his Instagram. 
The screenwriter-producer also got vocal about racial inequality during last year's BLM protests on his social media, encouraging his followers to donate to various organizations that fight against racial injustice.