Kim Kardashian Plants a Kiss on 5-Year-Old Son Saint in Family Photos Showing Their Strong Bond
Kim Kardashian recently demonstrated just how strong her bond is with her son Saint after she shared a series of pictures that saw her gracing the 5-year-old with a kiss.
Kim Kardashian has a knack for succeeding in everything she sets her mind to, including raising children. She has four kids whom she shares with her husband of six years, Kanye West. 
The relationship the fashion mogul shares with her children are known to be one of the best, so it did not surprise many when she shared photos that captured her planting a kiss on her second child's cheek.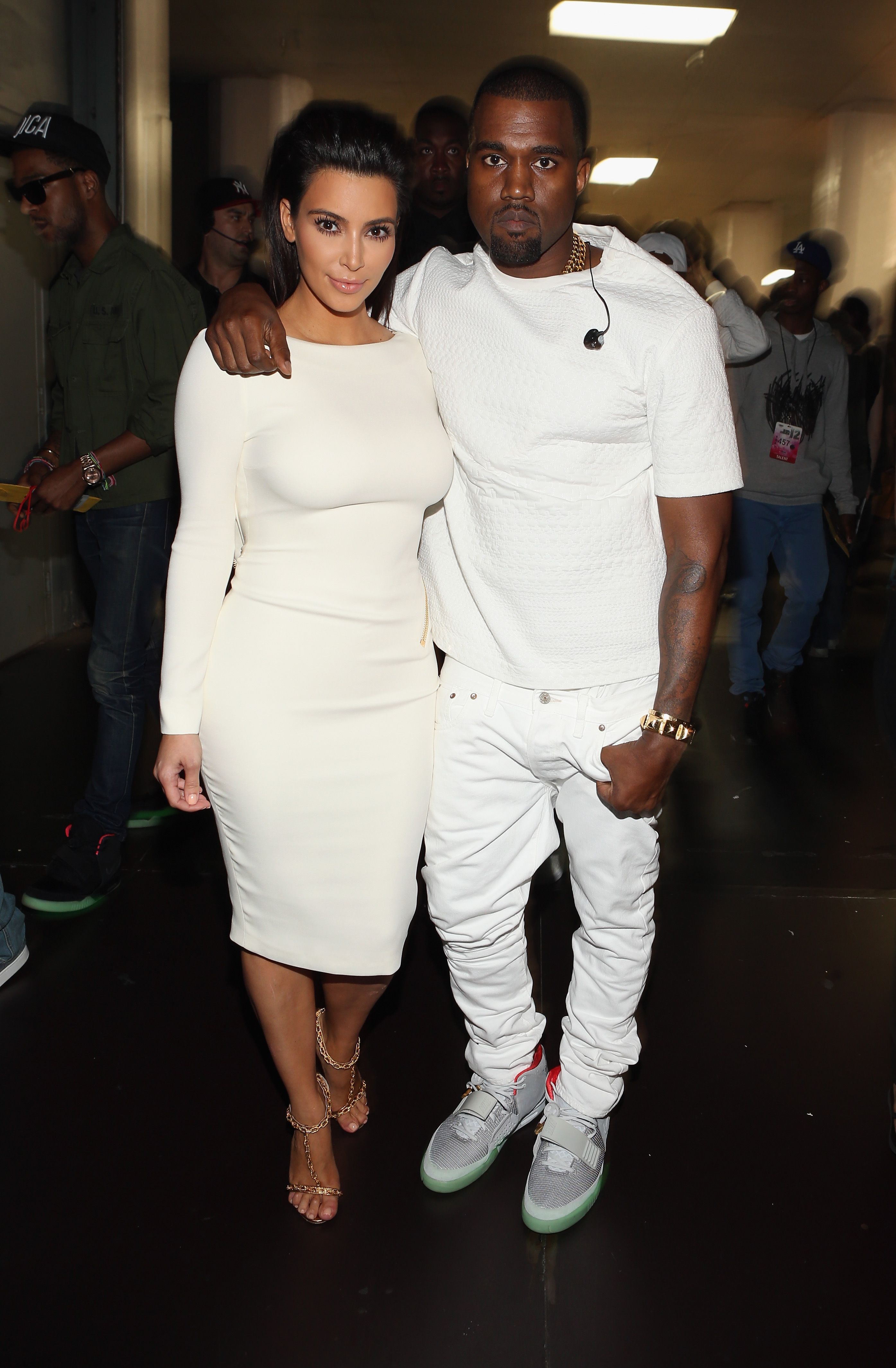 The first photo showed the proud mother seated next to Saint on a staircase. Kardashian wore a grey T-shirt while Saint had on matching tops and bottoms.
In the next picture, Kardashian grabbed Saint and was pressing a kiss against his cheek while he looked like he was attempting to break free. The big smile he wore betrayed his true feelings, though.
The last shot was of the cute toddler standing in front of his mom with his arms behind his back. He gave the camera a stern look too. She captioned the post, "My Saint boo."
The adorable 55-year-old may not have enjoyed getting a peck from Kardashian, but her fans thoroughly enjoyed seeing it happen, and they said as much in the comments section.
Saint was born on December 5, 2015. Kardashian and West did not announce his name until two days after his arrival— the name was allegedly chosen because of Kardashian's difficult term.
Everyone knows the couple may get divorced any day now, but they will do what they can to salvage their marriage until then.
Since Saint's birth, Kardashian has showered the boy with love, making sure her followers on social media know just how proud she is of him. When he was two years old, she tagged him a genius for being able to spell "gargantuan."
The proud mother thought it was a great feat, so she took to her Twitter page to let her fans know she birthed a genius. This hardly came as a surprise; after all, Saint's father has tagged himself a "creative genius."
For the past couple of months, there have been rumors of marital troubles in the Kardashian-West clan. The fashion icon has reportedly been considering a permanent split for some time now but is holding off because of their kids.
2020 was a tumultuous year for the couple's relationship. There was West's failed bid for the presidency, the new cycle of his bipolar disorder, and other public disputes, all of which ultimately culminated in Kardashian's desire to be done with it all. 
West also knows what is coming, and sources close to him have revealed that while it makes him sad, he seems fine with the divorce happening.
Everyone knows the couple may get divorced any day now since Kardashian already filed for divorce, but they will do what they can to salvage their marriage until then. Fans hope they can— if not for themselves, then for the sake of their beautiful children.