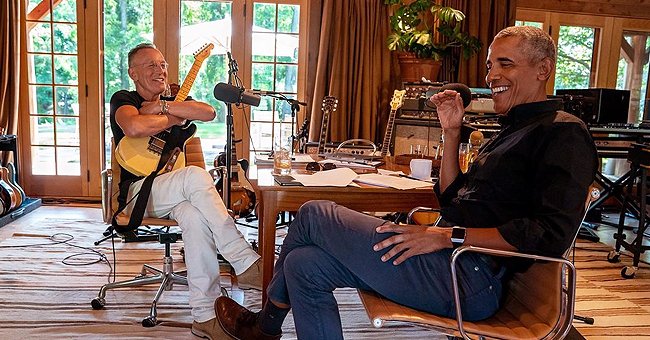 Instagram/barackobama
Barack Obama Sings with Bruce Springsteen on Their Podcast & Opens up about His Love for Music
Former US president Barack Obama flaunts his vocal range and discusses his love for music in a refreshing new podcast with American rock music mogul Bruce Springsteen.
Barack Obama has branched out from the administration to acapella singing. Obama and Springsteen recently launched a podcast on Spotify called "Renegades: Born in the USA."
The third episode of the show aired yesterday, March 1, and Obama shared with Springsteen and listeners how music has helped him throughout his life and during his presidency.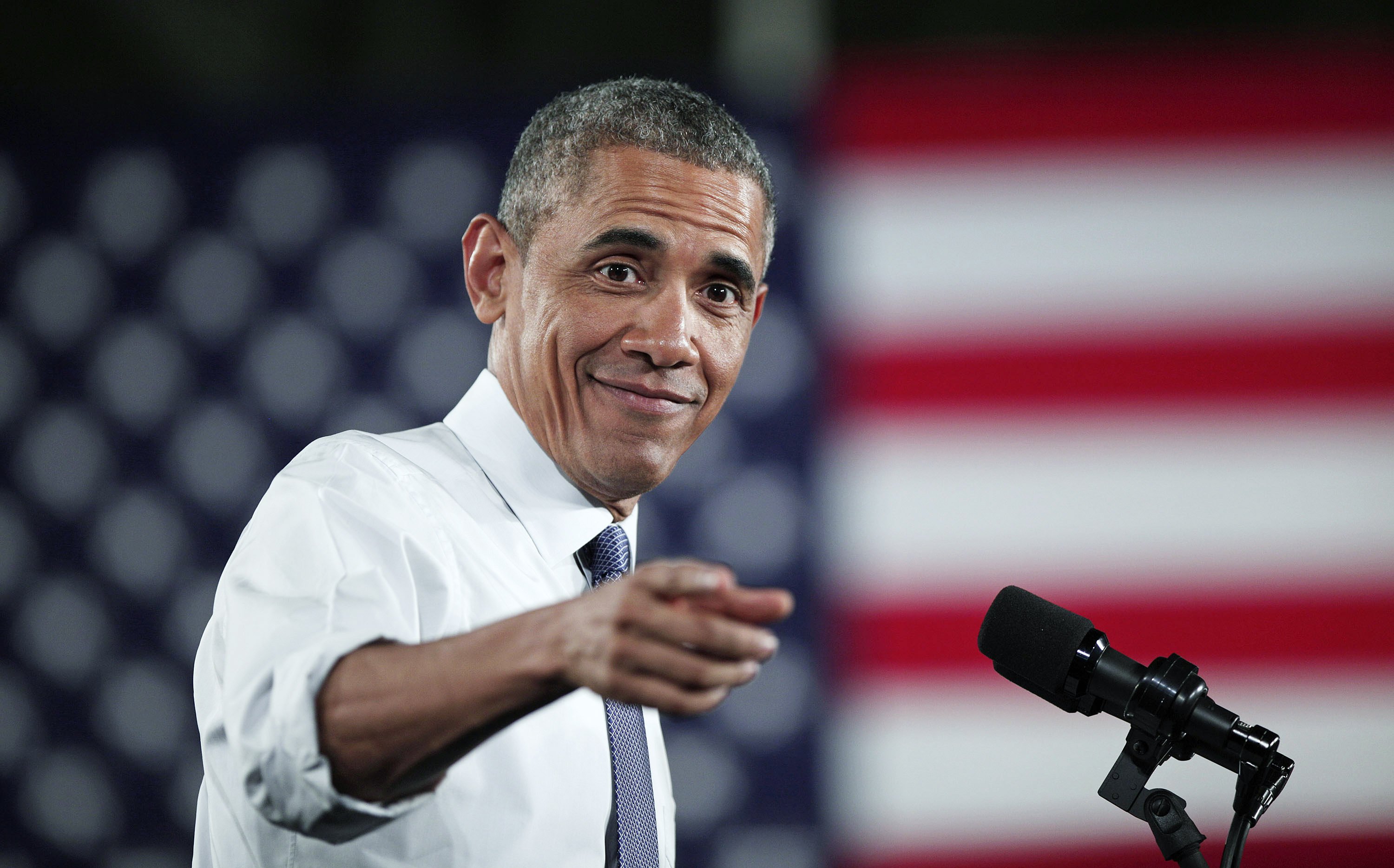 Barack Obama at the Ford Michigan Assembly Plant, 2015 in Wayne, Michigan | Source: Getty Images
Both Springsteen and Obama sang along to "Further On Up the Road" by Bobby "Blue" Bland. Springsteen provided the right key for his co-host, and Obama humorously explained that he always forgets the last line of the song.
Obama also revealed that music had played a significant role since his teenage years. The first album that he bought was "Talking Book" by Stevie Wonder. He told Springsteen:
"I would sing along to every Stevie Wonder song for hours."
The show covers a variety of themes besides music, including fatherhood, marriage, and their childhoods. It is produced by Higher Ground Productions, which the Obamas own.
Some of Obama's favorite music artists are Billy Paul, Earth, Wind & Fire, and Joni Mitchell, which he disclosed in the podcast's most recent episode at the beginning of this week.
In the second episode of the show, Obama revealed that he had once broken a classmate's nose.
Obama and Springsteen have been cultivating their friendship since 2008 despite the 20-year age gap between the two Americans. They met that year after Springsteen performed for Obama's presidential campaign.
Obama admits that he initially thought the musician was reserved but that this aspect intrigued him about Springsteen. It was at a dinner at the White House that they realized their shared love of music. Obama said:
"I think we just grew to trust each other and have those kinds of conversations on an ongoing basis."
Despite the podcast's lighthearted tone, it does occasionally delve into more serious realms. For example, in the second episode of the show, Obama revealed that he had once broken a classmate's nose.
The assault came after the former friend had used a racially motivated insult against Obama, who reacted violently afterward. This was someone that Obama played basketball with and who he had trusted.
Although Obama, a politician, and Springsteen, a rock star, have different professions, they hold similar values and views of the world, which has strongly influenced their relationship.
Their series showcases these mutual concerns in honest conversations that the public would not usually be privy to. The podcast will run for eight episodes and is available for streaming on Spotify.
Please fill in your e-mail so we can share with you our top stories!