Getty Images
Barack Obama Shares His Favorite Music of 2020, Megan Thee Stallion Makes the List
Barack Obama shared on Twitter his favorite songs of 2020, which he cultivated with the family's music consultant, Sasha.
Barack Obama, with help from the music guru of the family, Sasha, released a collection of his favorite songs of 2020, and Megan Thee Stallion reacted to it.
It has become a tradition over the years for the 44th president to share a list of his favorite songs of the year, and this year saw him posting his favorites too.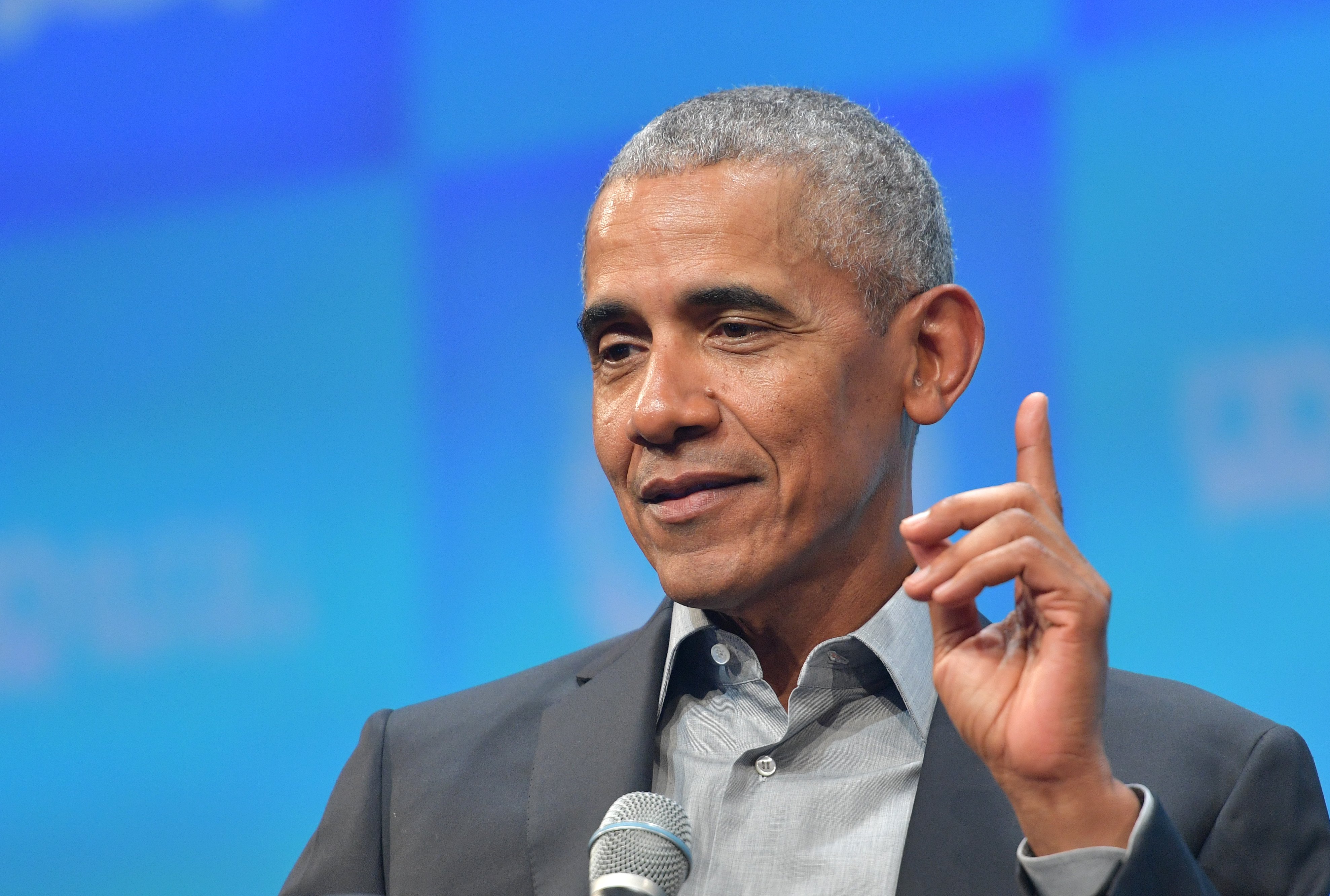 Barack Obama pictured speaking at the Bits & Pretzels meetup on September 29, 2019 in Munich, Germany. | Photo: Getty Images
He shared his list of 30 songs on Twitter. It featured songs from American old school singers such as Bruce Springsteen and Bob Dylan as well as a song from the late Mac Miller.
He shared the list in hopes that his followers might find a song or two to listen to, and shared that he consulted with his daughter Sasha, the "Music Guru":
"I had some valuable consultation from our family music guru, Sasha, to put this together. I hope you find a new song or two to listen to."
Megan Thee Stallion and her song with Beyoncé "Savage remix" made his list, and she shared his post and tweeted "real presidential s---" in reaction to Barack's post.
The family has been spending a lot of time together this year due to the pandemic as Barack shared with People that the girls have been at home since March.
Barack shared that...the pandemic has been "claustrophobic" for his kids.
In 2018, Michelle shared during an interview on "The Ellen DeGeneres Show" that the 19-year-old has a two-room suite with a living room area and bedroom, and that Barack was upset as he had the smallest room for his office.
The two daughters are now in college, of course, because of the pandemic the family has all been at home. Michelle said this about their living and working situations:
"Barack's in his office, making calls, working on his book. I'm in my room. The girls are on their computers."
She had shared too that Malia had her room somewhere in the attic as the eldest daughter was at college at the time of the family's move in 2017 and cheekily said that rooms should not be wasted on college kids.
Barack shared that although the pandemic has been "claustrophobic" for his kids, he and Michelle have found much joy in being able to have dinner, play games, and watch movies every night together as a family.
He went on to reveal that as his daughters have grown up, they have been able to get closer to each other despite their 3-year age gap, meaning there is always a bit of competition between the two.
Malia is 21 and is in her senior year at Harvard University and Sasha is a sophomore at the University of Michigan, but they have spent the year remote learning at home.
Please fill in your e-mail so we can share with you our top stories!