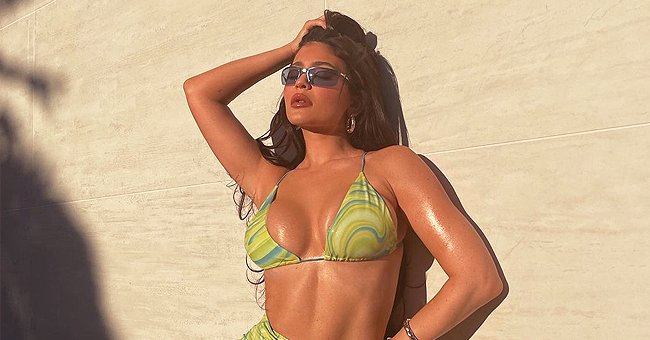 Instagram/kyliejenner
Kylie Jenner Showcases Her Flawless Figure Posing in a Patterned Green Bikini & Matching Skirt
Taking to Instagram, reality-tv star Kylie Jenner showed off her perfect figure whilst confidently posing in a patterned green bikini and gorgeous matching skirt.
Young billionaire and "Keeping Up with the Kardashians" co-star Kylie Jenner took to Instagram, unafraid to post a revealing selfie while dressed in all-green. The businesswoman wore a patterned bikini and matching skirt.
Jenner seemed to be enjoying the sun, as she leaned on the wall with her eyes closed underneath blue-tinted sunglasses. With one hand placed elegantly on her hip and the other on her hair, she obviously knows how to work the camera.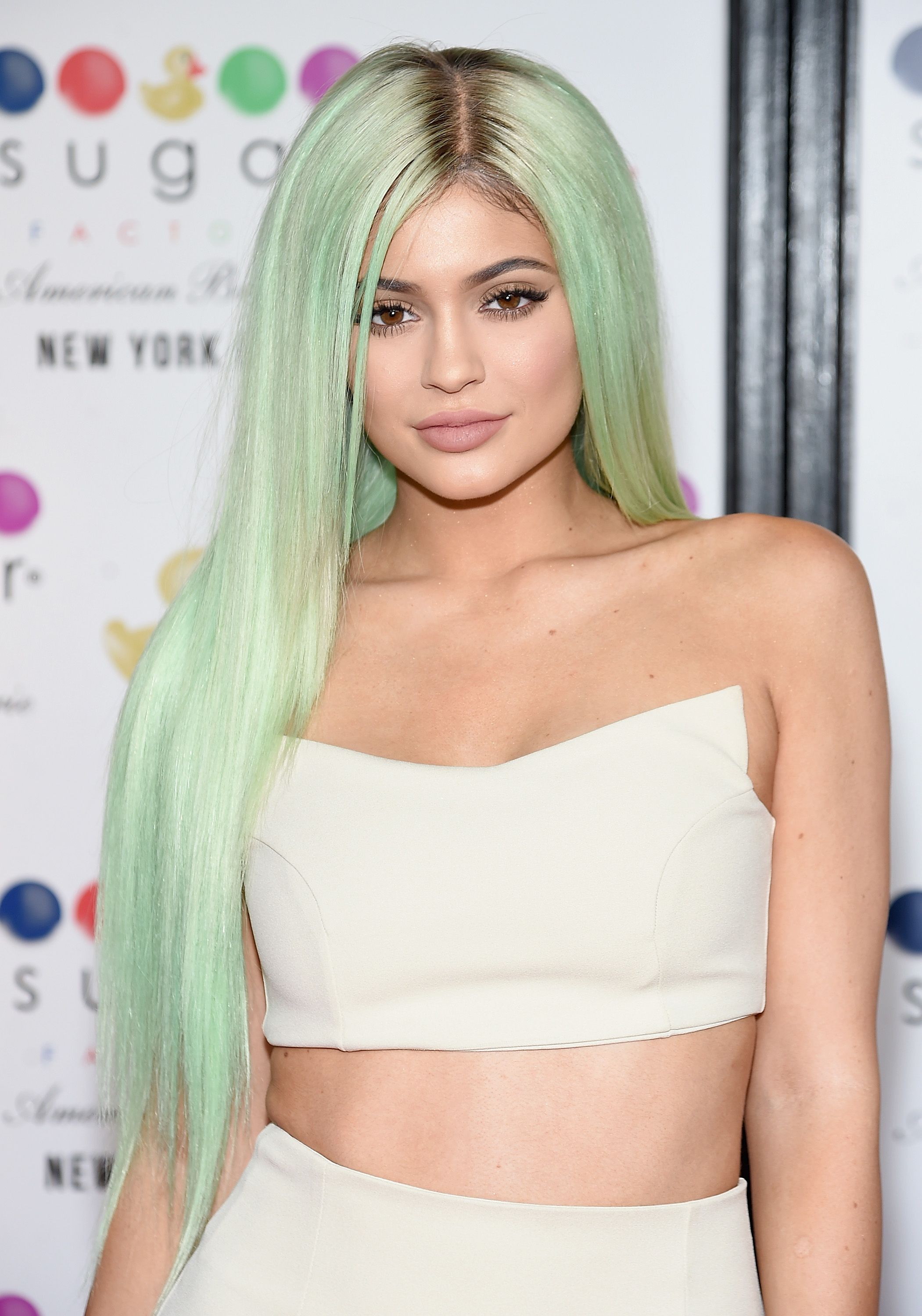 Reality star Kylie Jenner attending the opening of the Sugar Factory American Brasserie on September 16, 2015 in New York. | Photo: Getty Images
SHE'S "FERGALICIOUS"
Jenner was not afraid to compliment herself on the amount of work she had put into her figure as well as how steamy it looked. She borrowed the following lyrics from Fergie's famous song "Fergalicious" to write in her post's caption:
"My body stay vicious I be up in the gym just working on my fitness. He's my witness (oh, wee)."
The online public instantly loved the Insta-post, sending positive emojis from all corners of the interweb. Jenner's intensively popular share also received an incredible number of just under 6 million likes in total.
WHEN IN MEXICO
Jenner looked absolutely gorgeous as her tanned skin reflected and glistened in the sunlight. Her bikini and skirt were colored with all shades of green, tastefully combined with yellow nail polish and silver jewelry.
[T]his young woman used her already-growing fame to her own advantage.
Her gorgeous dark, long and thick hair tousled behind her shoulders, as she used her hand to delicately push some of it upwards, lending to the overall gorgeous aesthetic. This alluring picture is allegedly from her recent trip to Mexico.
BABY FAT BE GONE
With a toned and vivacious figure like hers, it's hard to imagine that Jenner could have ever given birth to a child and bounced back to her current body. However, she did and claims her diet is the main reason why stating:
"Honestly, it's all about diet for me."
Stormi Webster, daughter to Jenner and Travis Scott was born in February 2018 while the star was 21 years of age. She claimed then that she had put on 40 pounds when she was pregnant but was obviously determined to lose the weight.
HUGS AND CUDDLES
Ever the loving mother, Jenner enjoys sharing posts and videos online of her daughter Stormi. Mid last year, she posted a sweet picture of herself and her adorable baby girl hugging each other tightly.
It seemed that the two were relaxing at home, with Stormi lying on her mother's chest and Jenner dressed in a pink gown. However, the beauty queen didn't neglect to sport a full face of makeup.
As many know, Jenner's fame is mainly linked to the fact that she grew up on television as a family co-star in "Keeping Up with the Kardashians". Cleverly, this young woman used her already-growing fame to her own advantage.
Jenner built her success by going into business, putting in motion her well-known Kylie Lip Kit as well as Kylie Cosmetics. At the ripe age of 21, this reality television star was listed as the youngest billionaire.
Please fill in your e-mail so we can share with you our top stories!