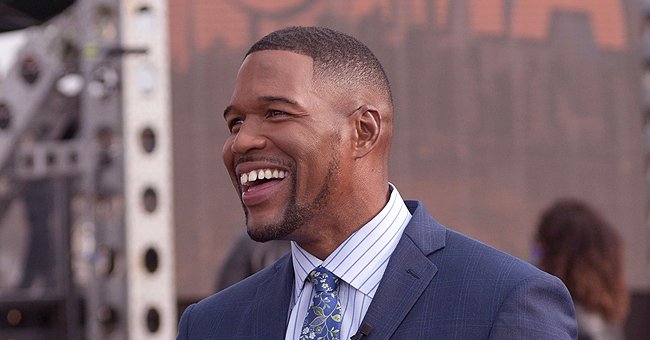 Getty Images
Michael Strahan Dances with Twin Daughters Isabella & Sophia in a New Clip — See Fan Reactions
Fans and followers were in awe while watching Michael Strahan and his twin daughters adorably dancing in a new clip on the ex-football player's official Instagram account.
TV personality, former NFL player, and journalist Michael Strahan took to social media to share a post of him grooving with his two twin daughters, Isabella and Sophia Strahan. Fans in the comment section went crazy.
Many of the remarks focused on the relationship between Strahan and his two twin daughters. The followers gushed into the comment section complimenting the Strahan family on their obviously strong bond.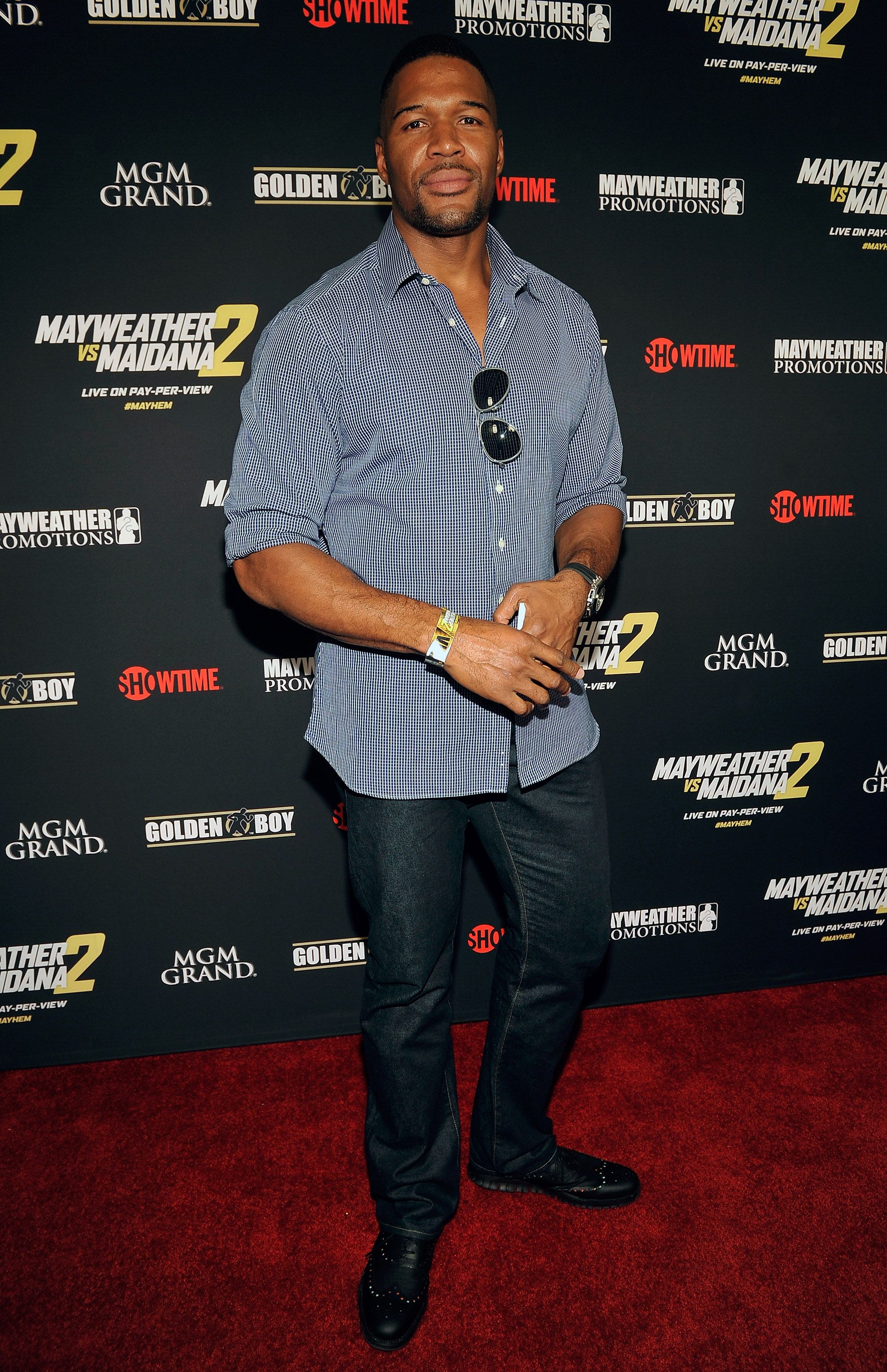 Michael Strahan arriving at Showtime's VIP prefight party for "Mayhem: Mayweather vs. Maidana 2" on September 13, 2014 in Las Vegas. | Photo: Getty Images
In the short video which was originally posted on TikTok, Strahan can be seen dancing in unison with his two daughters as they all smile at the camera. One fan, taken aback by the cute and strong relationship between the three, commented:
"Beautiful relationship with your girls, they'll keep you young"
In his caption, Strahan implied that he was much older than his daughters, jokingly writing that he pulled a hamstring on his first attempt. However, he finally managed to get the moves down on the second try.
In the video, all three of them seemed to be dressed quite comfortably, with the girls in their pajamas and their hair tied in messy buns. The family pet which stood behind the three, appeared to be highly confused about what was going on.
[Strahan] alleged that [his ex-wife] had abused Isabella and Sophia.
There were many other comments besides those who applauded the family's tight relationship. These included a plethora of observations that mentioned how pretty the twins are and how much they loved the clip in general.

Follower commenting on a TikTok video posted on Instagram of Michael Strahan dancing with his two twin daughters. | Source: Instagram/michaelstrahan
Not only does Strahan dance with his twin daughters but he enjoys "date nights" with them as well. Earlier this year, he posted a photo on Instagram, documenting a date night and fans flooded into the comment section with one writing:
"Your best date night is with your beautiful girls."
In this picture, once again, Isabella and Sophia looked incredibly comfortable, one wearing an orange overall and the other wearing a grey one. Smiling, they both sat at the table looking ready to dig into their scrumptious food.
The ex-football player isn't only a parent to twin daughters. He also fathers daughter Tanita Strahan and son Michael Strahan Jr. giving them as much social media attention as Sophia and Isabella.
Last year in September, Strahan shared a heartfelt photo of himself with Michael Jr. He wrote a beautiful caption, exclaiming just how proud he is of his son and expressing that he is taken back by how hardworking and mature he is.
Things haven't always been smooth sailing for Strahan and his twins. In the past, the journalist chose to take the legal route, filing claims against his ex-wife, Jean Muggli, where he alleged that she had abused Isabella and Sophia.
During a North Carolina hearing, the television personality claimed that Muggli had committed emotional as well as physical abuse towards the twins. However, these allegations were, in the end, dismissed by the court.
Please fill in your e-mail so we can share with you our top stories!