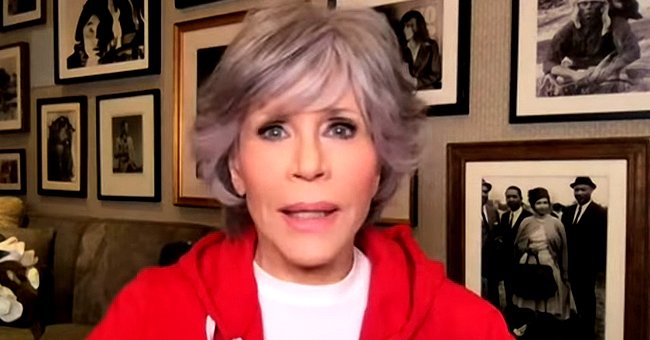 YouTube/TheEllenShow
Jane Fonda, 83, Is Not Interested in Getting Married Again after Three Divorces — Here's Why
After experiencing three divorces in her lifetime, marriage is the last thing on 83-year-old actress Jane Fonda's mind, and she stated this emphatically in a recent chat.
Actress Jane Fonda has no issues being unmarried and is even loving the single life. She spoke during a virtual interview ahead of the just concluded Golden Globes Awards and opened up on her single life.
The 83-year-old actress was asked if she is yet to achieve anything she wishes to accomplish. She admitted that one thing she has not achieved is a successful marriage.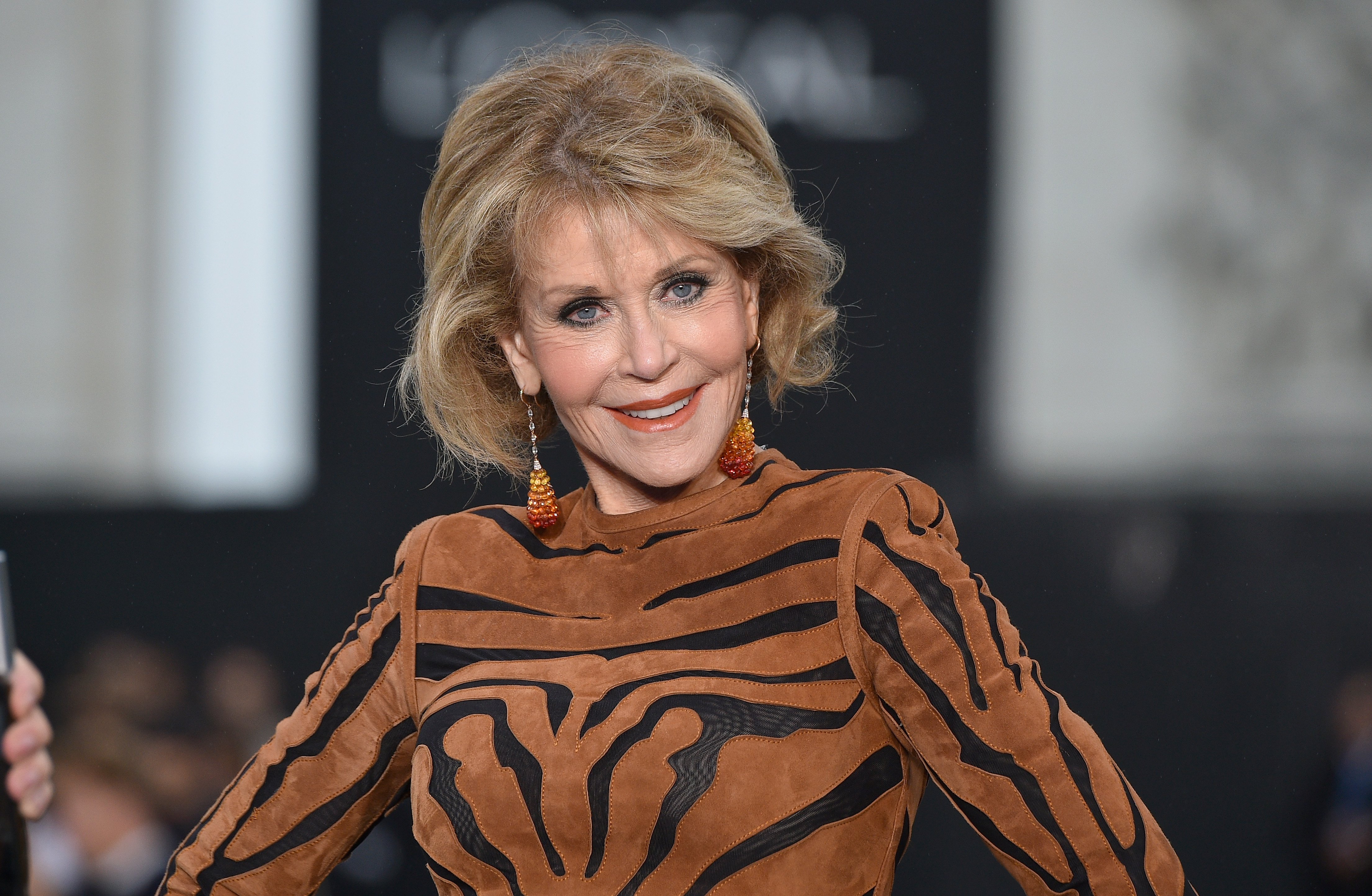 Jane Fonda at the rehearsal before Le Defile L'Oreal Paris as part of Paris Fashion Week Womenswear Spring/Summer 2018 at Avenue Des Champs Elysees on October 1, 2017 | Photo: Getty Images
However, despite not achieving success with her marriages, Fonda said she does not want to accomplish that, even though she would have liked to be better at it.
The upside is that the actress feels free to be and express herself as she sees fit, to stand up for what she believes in. She can even watch whatever she wants on television at all times.
Hence, the octogenarian does not want to be married again. Fonda's first marriage was to French director Roger Vadim.
They were married from 1965 to 1973. After their divorce, she tied the knot with Tom Hayden, a politician, who she remained married to until 1990.
The "Grace and Frankie" actress revealed she goes to bed early and has a bed that allows her to lift her head and feet up.
Her third and final marriage was to Ted Turner, the founder of CNN. They were married for ten years, from 1991 to 2001. She was also in a long-term relationship with music mogul Richard Perry from 2009 until they broke up in 2017.
This is not the first time Fonda admitted to enjoying the single life. In a reported interview earlier this year, she reeled the benefits of being single.
She said she is without a husband or a lover and can do whatever she wants. The "Grace and Frankie" actress revealed she goes to bed early and has a bed that allows her to lift her head and feet up.
She likened the bed to a hospital bed, explaining that it is comfortable, and she watched television on it. Though Fonda hits the bed between 6:30 pm to 7 pm, she does not fall asleep until 9:30 pm or 10 pm.
Fonda also told an online publication during an interview that she has closed up shop when it comes to marriage, claiming that she is stronger than all the men she married.
The legendary actress was honored with the Cecil B. DeMille Award at the Golden Globes on Sunday, which she truly deserves. Congratulations, Jane Fonda!
Please fill in your e-mail so we can share with you our top stories!