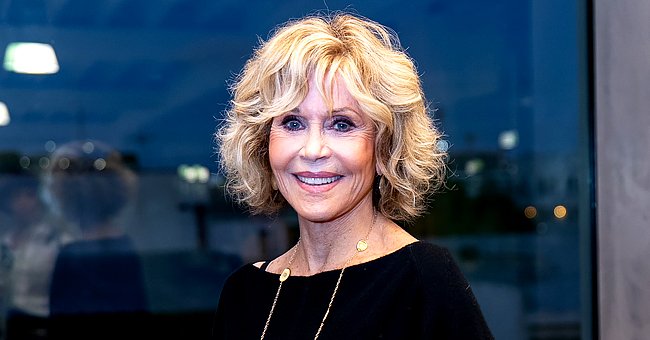 Getty Images
Jane Fonda, 83, Gets Candid about Loneliness and Life without a Partner

Former fashion model Jane Fonda recently dished on her bedtime routine and love life. Fonda revealed that she does not mind living without a significant other.
Actress Jane Fonda shared that she loves being alone at her age. Fonda is 83 years old, and in her recent interview with SELF, she divulged all on all things self-care in quarantine and loneliness.
The outlet's edition of "My Bedtime Routine" saw Fonda revealing the nitty grits of her daily routine and more. "I do not smoke pot to get high anymore, revealed the New York native.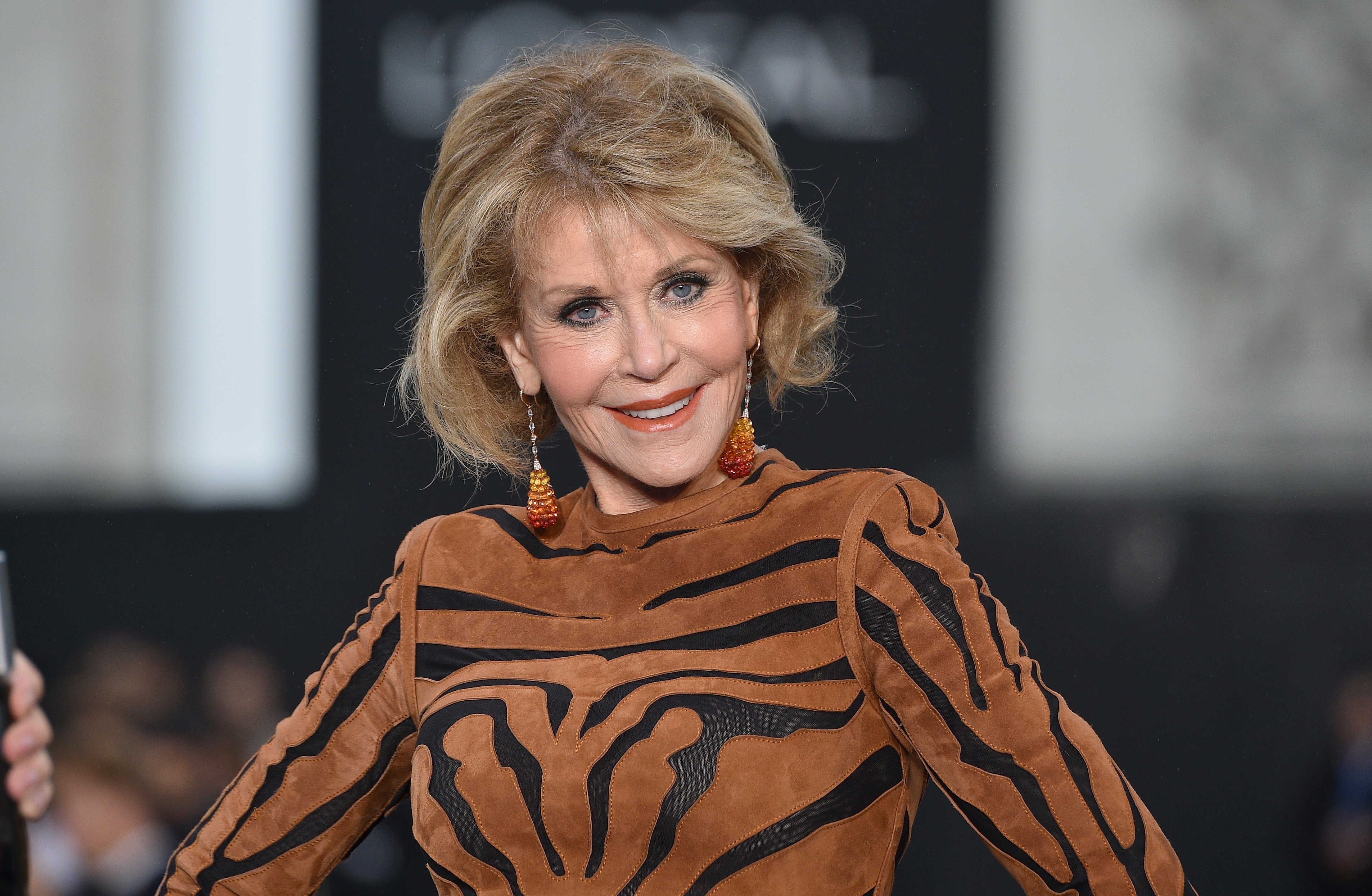 Jane Fonda at the rehearsal before Le Defile L'Oreal Paris as part of Paris Fashion Week Womenswear Spring/Summer 2018 at Avenue Des Champs Elysees on October 1, 2017 in Paris, France | Photo: Getty Images
FONDA'S BEDTIME ROUTINE
Fonda shared that she smokes a Dosist pen before bed to help her fall asleep. She also uses CBD roll-ons to care for her osteoarthritis.
"I am alone three days a week, and I love being single," she told the outlet. To keep her company, she disclosed that she has a dog and has never minded being alone.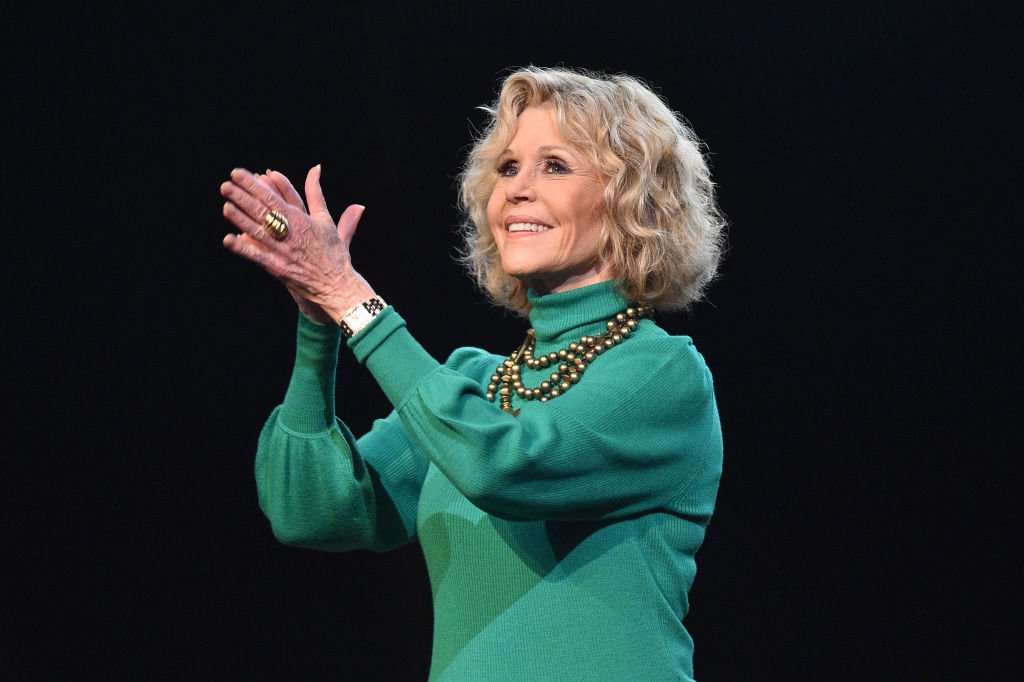 Jane Fonda attends the Jane Fonda Master Class at the 10th Film Festival Lumiere on October 19, 2018 in Lyon, France | Photo: Getty Images
The "Grace and Frankie" star further revealed that she does not get lonely because she has activities that keep her mind off things, such as reading, writing, and being active on social media. Fonda also shared that she prepares for her "Fire Drill Fridays," a weekly virtual rally for climate change.
"I like being alone. The rest of the week, there is pod," Fonda said. Not to say that she is alone all the time, she added that she has an assistant and a man who runs house chores.
To clarify what she said about being alone, she divulged, "When I say I am alone, I mean there is nobody in bed with me." About her previous relationships, she said:
"I do not have a husband or a lover, so I kind of do whatever I want."
Fonda also shared that she loves getting into bed early to watch Rachel Maddow on MSNBC and stream new movies. The activist also revealed that she goes to bed at 6:30 or 7 p.m but does not fall asleep until 9:30 or 10 p.m.
She also reportedly mentioned that she is used to being alone at night. Recalling back to her previous relationships, she disclosed that two of her ex-husbands loved to work late into the evening.
"Oh my God, one of my husbands liked to go to be early like I did. Another husband liked to write during the night; she told the outlet and added that two of her former husbands were night owls.
TIMELINE OF HER THREE MARRIAGES
In September 2020, she opened about her marriages. Fonda has been married three times and revealed that she has 'closed up shop' and is done dating after her marriages.
The two-time Oscar winner reportedly reminisced on her past romances and shared that she was extremely happy at the time. "It's just over – I've closed shop. I'm extremely happy on my own," she reportedly said.
According to Closer Weekly, Fonda said "I do" to Roger Vadim, Tom Hayden, and Ted Turner. The "Book Club" actress married her first husband, Vadim, in 1965 and were together for three years before welcoming their only child Vanessa Vadim in September 1968.
After splitting up in 1973, she and the French film director reportedly remained on good terms. Shortly after finalizing their divorce that same year, she walked down the aisle with Hayden, and months later, in July, she gave birth to their son Troy Garity.
The former couple also adopted a baby girl Mary Launa William in 1982. They remained married for 17 years before breaking up in 1990. After her second failed marriage, she remained single for a decade before getting hitched again to Turner.
The pair wedded in 1991, and this was the "Barbarella" star's last and final marriage to Turner. Fonda and the American media mogul were married for ten years, although they never had children of their own, they parted ways in 2001.
Following her three weddings, she gave love another shot when she met music producer Richard Perry in 2009. However, this time around, Fonda did not exchange any vows, and they separated in 2017, ending their eight-year relationship.
Please fill in your e-mail so we can share with you our top stories!