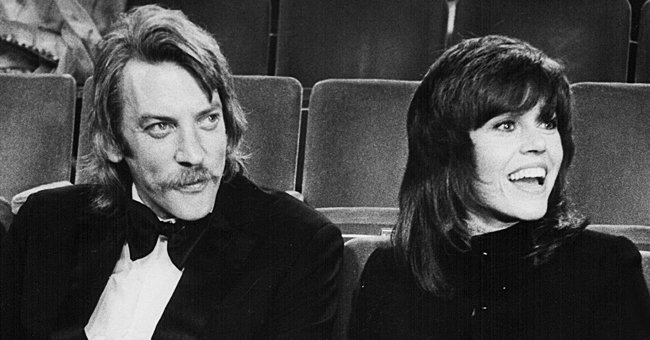 Getty Images
Inside 'The Hunger Games' Star Donald Sutherland's Relationship with Ex-girlfriend Jane Fonda
Only die-hard fans know that actors Donald Sutherland and Jane Fonda once dated. The pair initially met at a benefit before coming across each other again in a movie and falling in love.
Jane Fonda and Donald Sutherland first met each other at a Black Panther benefit in Los Angeles. However, they only started seeing each other romantically when they were cast in the movie "Klute" in 1970.
Almost fifty years later, the Honorary Academy Award-winning actor opened up about the relationship to the "Rollover" star. He told them that he and Fonda started seeing each other before they began shooting the film.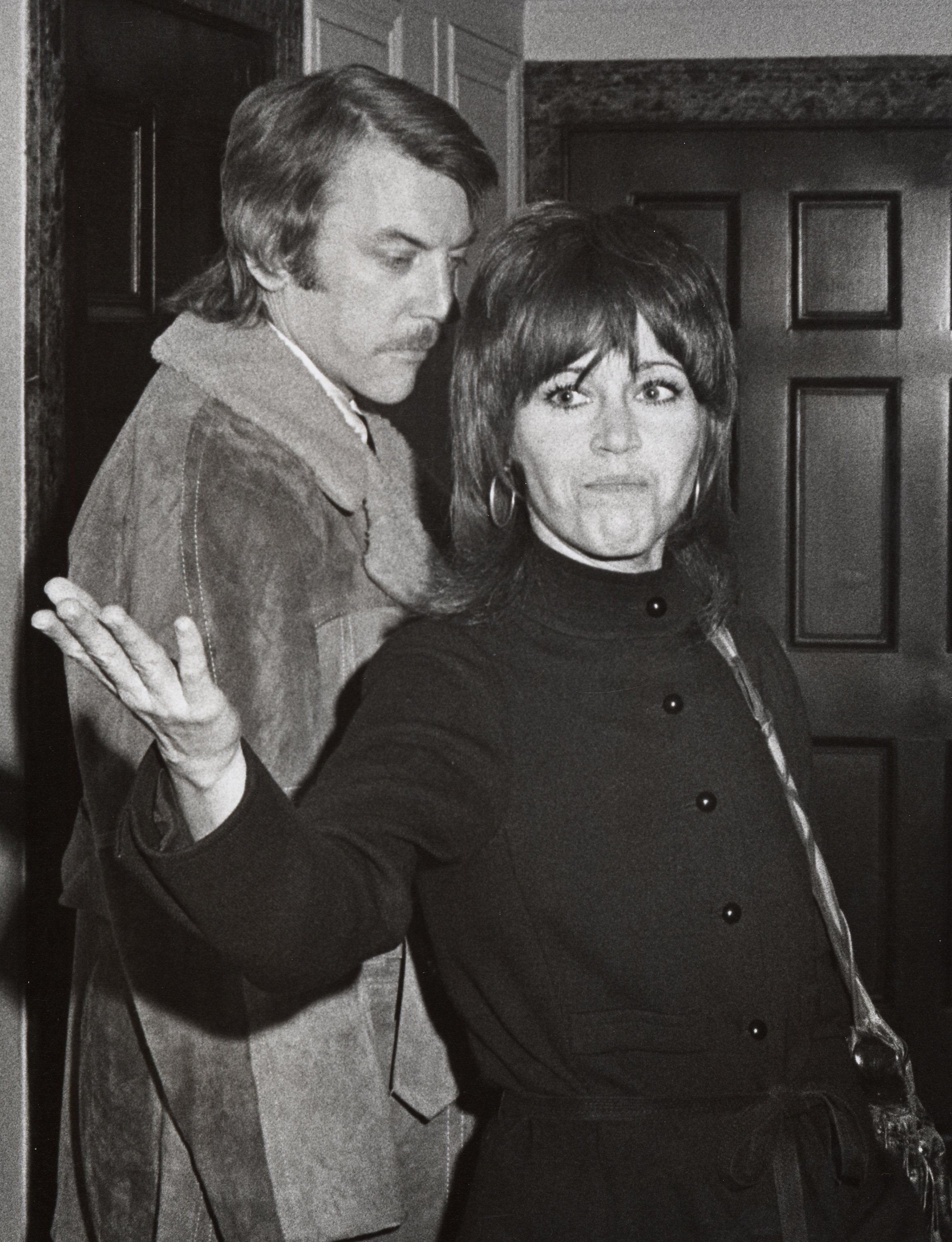 Donald Sutherland and Jane Fonda during Kaufman House Party on November 20, 1971, at Central Park West in New York City | Photo: Ron Galella/Ron Galella Collection/Getty Images
Sutherland recalled how one day, the two-time Oscar-winning actress suggested that he should go home with her and his answer was simply "Ok." The timeline of their relationship isn't quite clear.
Some reports have alluded to the relationship happening while Sutherland was still married to his second wife, Shirley Douglas. However, this hasn't been confirmed by either star.
The two actors weren't only alike because of their work onscreen, but they both did activism work too. The actress got Sutherland involved in the anti-war movement and they both joined "Free the Army (F.T.A)."
This was a theater troupe that provided entertainment to US soldiers who were against the Vietnam War. In 2018, Sutherland shared that they'd believed things were going to change with regards to the world issues.
The stars had a hot and heavy relationship. In past interviews, the "M*A*S*H" actor has described his sexual encounters with Fonda, who regrets not sleeping with Che Guevara, without shame.
While speaking to "GQ," he recalled how he and the actress once visited the Chelsea Hotel in the early 1970s. He shared how the moonlight hitting Fonda's "perfect breasts," had "stopped [him from] breathing."
Almost half a century later, Sutherland said the memory still led him to stop breathing. In 2008, the actor told "The Guardian" that his relationship with Fonda ended while they were in Tokyo.
According to reports, the couple and the "F.T.A" cast were banned from entering Tokyo when they arrived in December 1971. The end of their relationship left Sutherland with a broken heart.
Their love story was so promising because they'd even gotten to live together. In 1973, Fonda moved on by marrying social activist Tom Hayden and they had a son, Troy Garity, and a daughter, Mary Williams.
They sadly went their separate ways in 1990 and the actress ended up marrying Ted Turner, although their marriage failed after 10 years. Sutherland married Francine Racette in 1972 and they had three children.
Please fill in your e-mail so we can share with you our top stories!