'Coming 2 America' Star Vanessa Bell Calloway Praised for Showing Fit Legs in a Striped Dress
"Coming to America" star Vanessa Bell Calloway stunned fans with a new picture. See how fans applauded her appearance in a chic striped dress.
Fans of "Coming to America" will not be quick to forget Vanessa Calloway, who brought life to her Iman Izzi character as she starred alongside actor Eddie Murphy.
Recently, the 63-year-old reprised her role in the sequel "Coming 2 America" with her other co-stars featured in the first production. It is only a few days before the second film premieres on the big screen, and fans are more than ready to receive the movie with open arms.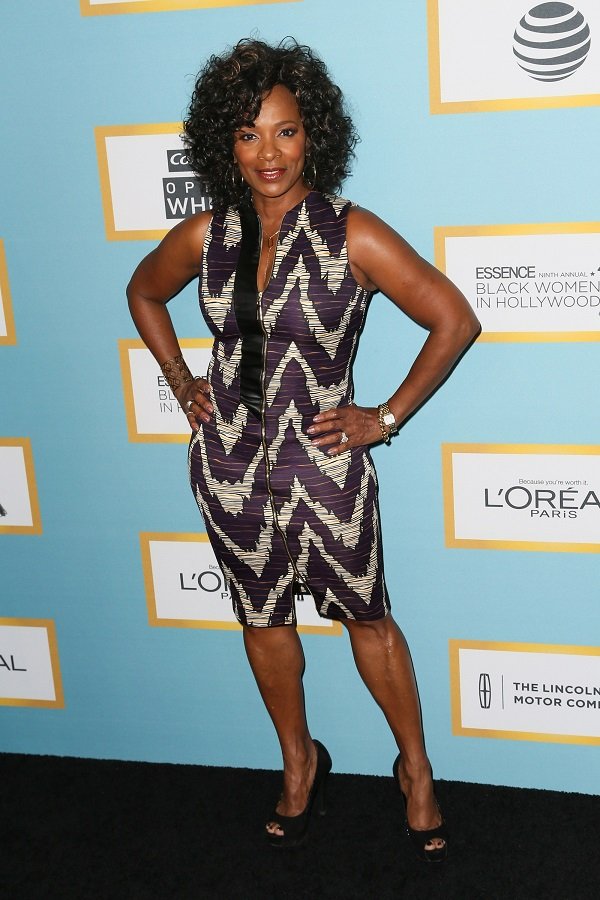 The "Coming to America" star recently treated her online followers on Instagram with a drop-dead gorgeous post that flaunted her toned legs.
She dressed in a multi-colored mini-dress with long sleeves and an extended front belt. She posed, tilting to one side while holding her belt and hanging one hand in the air.
Fans could not help but notice her toned legs and Vogue-worthy pose. As soon as the post dropped, they began praising the actress after clicking on the like button. One person added fire emojis after writing: "Come on legs!!!!
While Calloway mesmerized her audience with the perfect picture at the beginning of March, the actress hinted that she was in awe of the month because it is her birth month.
In 2018, she renewed her marital vows with her husband of thirty years, Tony Calloway.

She explained via a caption that she is grateful for this time. Even though it is still 18 days to the big day, she maintained a positivity that was crowned with her belief in God's grace.
Some of her followers gave a nod to her quote and reiterated a few lines via the comment section. Others concentrated on wishing the March born an excellent future birthday celebration. A fan quipped:
"You are SLAYIN with those LEGS!!! And EVERYTHING ELSE...HAPPY & BLESSED BIRTHDAY."

Over the years, Calloway has proven to give her fans not just beauty and talent to gush about. The actress is a successful family woman who has an inspiring fairytale affair too.
In 2018, she renewed her marital vows with her husband of thirty years, Tony Calloway. Their daughters and a few loved ones were in attendance to celebrate the couple. 
Images were later shared online, gathering thousands of likes and leaving fans to compliment the power couple for their togetherness. Cheers to Black love!
Many would agree that she is a successful actress, mother, wife, celebrity, and to top it all, she has managed to maintain her youthfulness even at age 63.