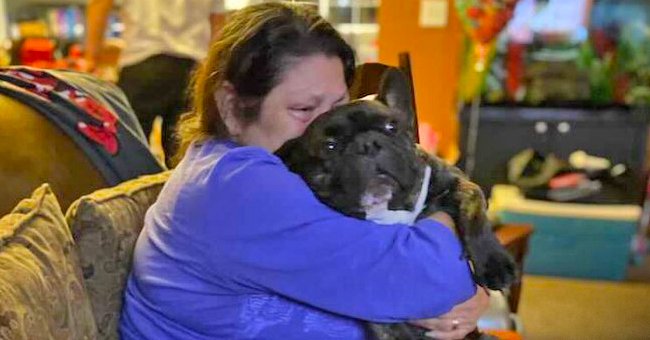 twitter.com/ABCLiz
Woman Reunites with Her French Bulldog Who Was Found 600 Miles Away after Missing for 4 Weeks
ABC7 News anchor and reporter Liz Kreutz shared an emotional story on Twitter detailing how a missing French bulldog reunited with his owner after being away for four weeks.
On Monday, ABC7 anchor and reporter Liz Kreutz took to Twitter to narrate the story of how a missing emotional support French bulldog reunited with his family.
Lately, there have been many sad stories of French bulldogs being stolen, and the case of this particular pup, named Brody, seemed headed for a tragic ending until a miracle happened.
Brody had wandered away from his owner, Debbie Campbell's home in San Lorenzo, on February 3. Campbell's family made frantic efforts to find the dog, but he had vanished.
With their hopes of ever finding Brody almost gone, the family received a call late last week. The caller, a man named Benjamin Gonzalez, was calling from Tijuana.
Gonzalez said he believed he had Brody with him and turned out to be right when he called Campbell via a video call. He said he bought Brody three weeks before then from a man selling dogs on downtown Tijuana streets.
Gonzalez was unaware that Brody had been stolen and had no idea how the pup got to Mexico. He found out about the dog's story when he showed Brody's pictures to his family in the Bay Area.
Lady Gaga's dogs, Gustav and Koji, were found safe and have reunited with her after being stolen by two thieves.
They quickly recognized Brody as the dog reported to be missing on Facebook. Gonzalez noticed that the bulldog was sad and depressed and could relate to his feelings as he is also a deportee from the U.S.
With his family still living in the East Bay, he was without a family in Tijuana and understood how the pup was feeling away from his family. Hence, he decided to return Brody, which he felt was the right thing to do.
The Campbells are forever grateful Gonzalez returned Brody to them and compensated him for what he paid for her. However, he declined any further reward for his kind gesture.
Campbell's daughter, Aubra, described Gonzalez as a man with a heart of gold, adding that he knew her family was hurting. Campbell's son drove down to San Diego to pick Brody up and take him home.
Kreutz shared a video showing the moment Brody was reunited with his family. The excited pup cuddled with Campbell before going over to every member of the family present.
Questions remain unanswered as to how Brody ended up in Mexico, though Campbell's family believes he was intentionally snatched up by someone with the hope of reselling him. The family thinks they could not be any luckier to have their dog back.
In a somewhat similar circumstance, singer Lady Gaga's dogs, Gustav and Koji, were found safe and have reunited with her after being stolen by two thieves, who attacked and shot her dog walker, Ryan Fischer.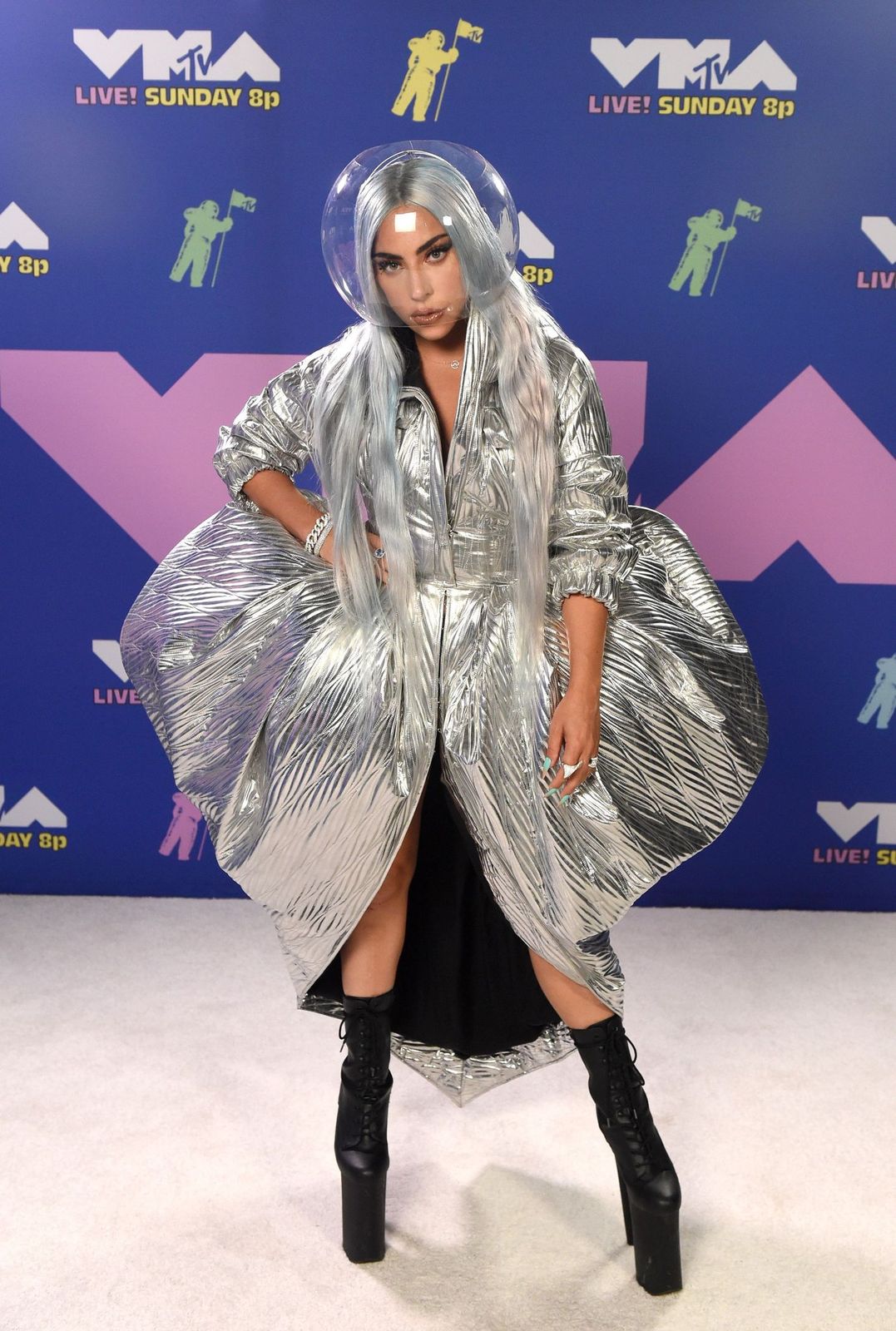 Lady Gaga at the 2020 MTV Video Music Awards, broadcast on Sunday, August 30th 2020. | Photo: Getty Images
Fischer was walking Gustav, Koji, and another one of Lady Gaga's dogs, Miss Asia, when the attackers accosted him. They shot him and left him for dead before making away with the two dogs.
Miss Asia managed to evade the attackers and stayed by Fischer's side until help came. He is expected to make a full recovery from his gunshot wounds. The search for his attackers remains ongoing.
Please fill in your e-mail so we can share with you our top stories!