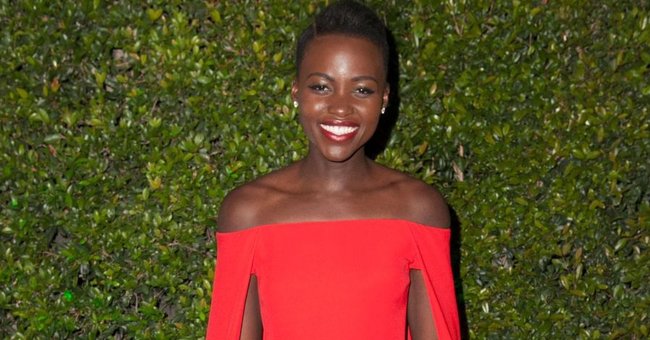 instagram.com/lupitanyongo
'Black Panther' Star Lupita Nyong'o Is All Smiles Smiles in a Green Outfit with a Floral Crown
"Black Panther" star Lupita Nyong'o, who recently turned 38, spread some colors on her fans' Instagram feed with this stunning picture of herself rocking a wreath.
Lupita Nyong'o has given the internet plenty of reasons to believe she is aging backward. The "Black Panther" star seems immune to the signs of aging — it is what her Instagram posts show anyway.
The actress lit up her fans' world recently with a photo of herself rocking a colorful wreath around cornrows bun updo. Her skin glistened against the natural light.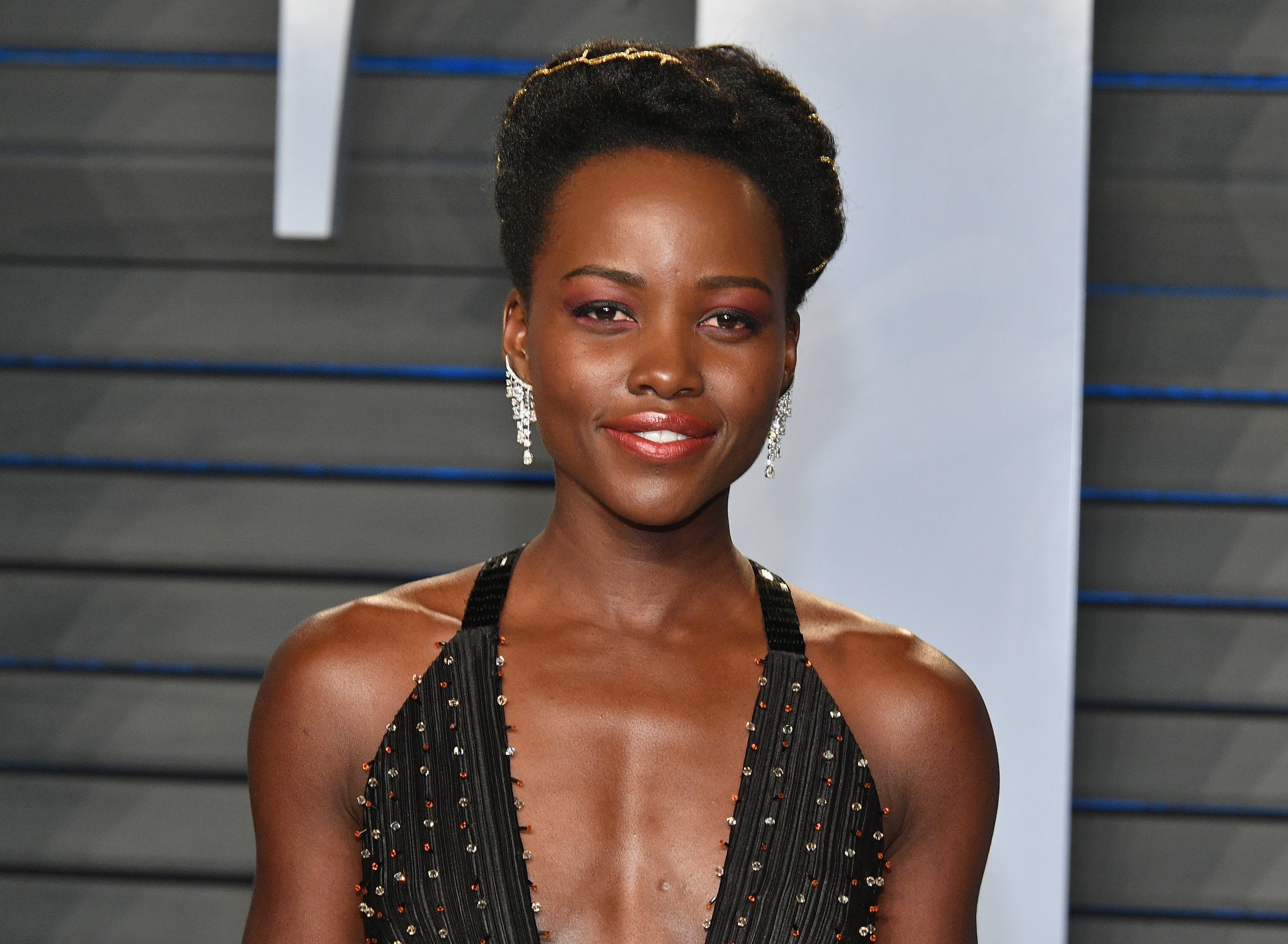 Lupita Nyong'o attends the Vanity Fair Oscar Party in Beverly Hills, California on March 4, 2018. | Source: Getty Images
Lupita let out a precious smile while posing for the candid shot. She donned a green tee and large golden hoops that provided a gorgeous contrast to the overall color palette.
The actress wore minimal makeup. With red lips and some subtle eye makeup, Lupita was ready to make heads turn. Fans were in love with the photo and filled the comments section with compliments.
"Beauty at its finest," one of the comments read. "Beautiful without trying," a fan gushed. "Love you Lupita, you inspire me to want more for myself, to want more from life. To be confident in my own skin...," another fan shared.
She feels like colorism is a universal issue...
Looks are not the only thing Lupita is serving. She recently talked to Entertainment Weekly about the news of her book "Sulwe" being made into a Netflix animated film.
"The book, when it first got released, got a lot of love and Netflix was interested in developing it into a movie."
The book has garnered emotional responses from both parents and children. There are heartbreaking scenes like when the main character, Sulwe, tried to erase off her own skin.
Lupita said it is a personal story for her. She feels like colorism is a universal issue and she hopes people can relate to Sulwe or at least notice how colorism is a serious issue if they haven't already.
The actress published the book in 2019. She recorded an audiobook for the same. She was eager to record her own since she has always preferred audiobooks over hardcovers.
Finding the right tone was also not an issue because the story is close to her heart — Lupita knew exactly how she wanted to narrate it. "I had a very, very lively voice in my head as I wrote it," she told Entertainment Weekly.
Please fill in your e-mail so we can share with you our top stories!