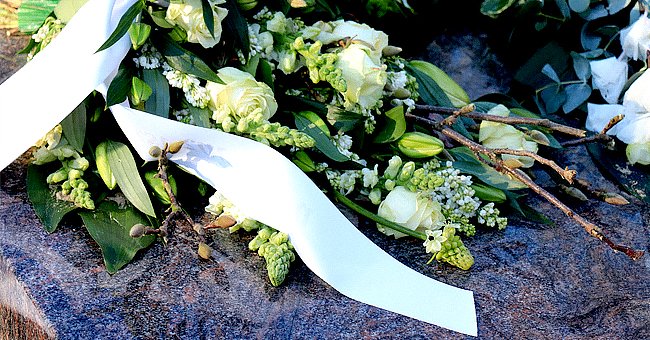 Shutterstock
Daily Joke: Man Was Grieving Alone at a Cemetery
A man was mourning the death of his beloved mother when he saw another man grieving as he has never seen before.
Death is a serious and sensitive topic but it can contain humorous elements. Often, those who have lost a loved one can, somehow, understand and sympathize with another grieving person.
One day, a man visited his departed mother's grave as it was her first death anniversary. He walked back to his car after saying a short prayer but noticed another man kneeling at a grave.
The second man was in distress and intensely speaking to the grave as he kept repeating the question, "Why did you have to die? Why did you have to die?"
The first man then walked towards him and politely said his condolences, adding that he did not want to interfere, but at the same time, had never seen such a display of pain in his life.
He then asked who the second man was mourning for, perhaps his parent or child. The man in pain slowly composed himself before replying, "My wife's first husband."
NOT AS IT SEEMS
In a beautiful home near the cemetery, a couple in their mid-40s with no children stood by their home's balcony, overlooking their spacious garden in the morning.
The wife then looked at her husband and informed him that he would have to make a proper scarecrow so that the birds would keep off their many kinds of flowers.
The husband paused before asking his wife what was wrong with the scarecrow they already had, to which she replied, "nothing, but mother's arms are getting a bit tired."
Did you enjoy today's joke? For more laughs, find out what happened to a husband and wife after revealing that he won $25 in a bet during a racehorse game.
Please fill in your e-mail so we can share with you our top stories!